The Top 10 Best Hiking Sites In East Africa
The top 10 best hiking sites in East Africa offer an exciting gateway to East Africa's adventure and breathtaking natural beauty. These destinations provide an immersive journey through diverse and captivating landscapes on the continent, making it a top choice for hikers and outdoor enthusiasts. In East Africa, you will discover a treasure trove of hiking trials, from towering volcanoes to lush rainforests and serene savannah. It's a paradise for outdoor enthusiasts and nature lovers alike.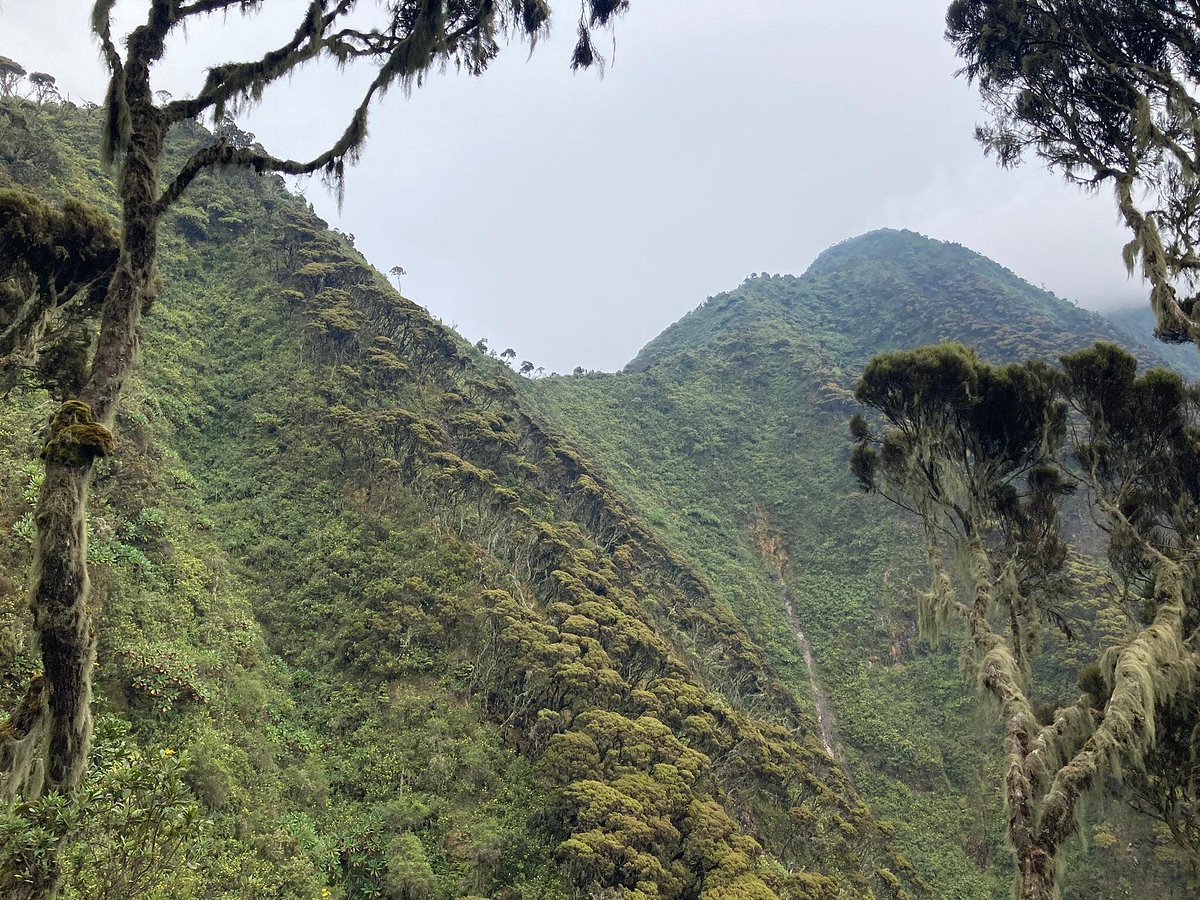 Rwenzori Mountains 
One of the top 10 best hiking sites in  East Africa there is the Rwenzori Mountains. Located in Western Uganda is an amazing spot for hikers. It takes about 8 to 10 days to get to the peak of the mountain known as Margarita where you will encounter breathtaking snows capes almost a year-round. If ones schedule is more limited, there are alternate peaks in the range with shorter ascent durations. The majority of this mountainous terrain is enveloped by forests and provides habitat to diverse wildlife, including baboons, monkeys, reptiles, and numerous bird species.
Wondering why its one top 10 best hiking sites in East Africa, the awe-inspiring vistas of rugged cliffs, expansive valleys and towns nestled in the foothills create a friendly hiking ambience . The best time to explore Uganda's Rwenzori Mountains is during the dry seasons, typically from December to February and June to August, when more stable weather conditions prevail for hiking and trekking. As for pricing , it can vary from approximately $60 to $50 or more per person per day, depending on someone's chosen route and summit plans. Because its includes hiring local guides and porters.
Mount Elgon  
In the realm of top 10 hiking sites in East Africa, Mount Elgon is an extinct volcano situated on the border of Uganda and Kenya. It claims the eighth-highest peak in Africa and offers a diverse range of ecosystems, featuring montane forests, moorlands, and extensive caves, which allure trekkers and climbers, establishing it as a popular destination.
Trekking from the lower plains near the mountain's base makes it top 10 best hiking sites in East Africa because of  the ascent to higher altitudes introduces you to some of the most captivating plant and animal life. One of Mount Elgon's most remarkable features is its expansive calderas, one of the largest in the world. The warm springs found along the Suam River as well as the caves like Ngwarisha, Chepnyali, Makingeny, and impressive Kitum Cave, add to the mountains allure. Kitum cave, which measures over 200feet inside, contains salt deposits that can act as a natural magnet for wild elephants. These elephants visit the cave to lick and oven gouge the walls with their tusks.
Mount Kenya National Park
As we delve into enchanting realm of the top 10 hiking sites in East Africa, Mount Kenya National Park emerges as a crown jewel, captivating the hearts of adventurers worldwide. Towering at 5199 meters above sea level, Mount Kenya stands as Africa's second-highest peak, an alluring challenge for intrepid hikers. Its pristine slopes are adorned with glaciers, lush forests, and pristine alpine meadows, offering a diverse and breathtaking landscape to explore.
What sets Mount Kenya National Park is its remarkable biodiversity. Its  a UNESCO World Heritage Site and Biosphere Reserve, home to an array of unique flora and fauna. Hikers can ascend its three highest peaks, Batian, Nelion, and Lenana, with Batian's rugged ascent being a favorite for seasoned climbers .
The best time to visit this majestic wonder is between January and March and from June to October when the weather is at its most favorable. As for the cost, guided treks on Mount Kenya vary depending on route, duration, and the level of service. Yet, the investment in this unforgettable adventure is a testament to the sheer magnificence of exploring one of the top 10 hiking sites in East Africa, where nature's grandeur and challenges blended harmoniously.
Mount Meru In Tanzania
Nestled in the heart of Tanzania, Mount Meru shines as an undiscovered them among the East Africa's top 10hiking spots. While Kilimanjaro often takes the limelight, Mount Meru offers a captivating alternative for hikers. Rising  to 4565 meters, this volcanic wonder promises an unforgettable adventure. What makes Mount Meru truly special is its proximity to wildlife-rich Arusha National Park.  As you climb, you will encounter a diverse range of animals, from playful monkeys to majestic buffaloes.
For the best Mount Meru experience, consider planning your visit during the dry seasons, which usually span from June to October and December to February. These months offer clearer skies and more favorable hiking conditions. Guided Mount Meru often include park permits, experienced guides, and the opportunity to spot wildlife along the way. While costs may vary depending on your chosen package and the length of your adventure, investing un this expedition is a rewarding way to explore one East Africa's finest hiking destinations. So, for those in search of an exciting adventure away from the crowds, Mount Meru in Tanzania awaits your exploration among the top 10 hiking sites in East Africa.
Usambara Mountains 
Tucked away in Tanzania, the Usambara Mountains stand out as a well-kept secret among East Africa's top 10  hiking sites. While Kilimanjaro and Meru often claim the spotlight, the Usambara range offers a unique and picturesque hiking experience. Divided into two regions, the Western Usambara and Eastern Usambara, these mountains hold a world of lush landscape, dense forests, and vibrant tea plantations. With expansive views, cool weather, and winding trails, Usambara's provide the perfect setting for explorers. The region is dotted with charming villages, and hiking from one another is an opportunity to immerse yourself in rural life, vibrant markets and friendly locals. For those in search of an authentic and less-travelled path, the Usambara Mountain beckon.
To make the most of your Usambara experience, plan your journey during the dry seasons which typically extend from June to October and December to February. These months offer pleasant weather and clear skies for hikers. When it comes to costs, the price of exploring the Usambara Mountains can vary based the chosen route, duration, and whether you opt for guided tour. Guided treks often include permits, knowledgeable guides, and comfortable accommodations along the way. So, for adventurers seeking a path less traveled among top 10 hiking sites in  East Africa.
Kilimanjaro Mountain
You cant talk about hiking an not mention the Kilimanjaro mountain. Mount Kilimanjaro in Tanzania is the world's tallest freestanding mountain, reaching 5,895 meters at its highest point, Uhuru Peak. It is renowned for its diverse ecosystems, cultural significance, and the challenge it presents to climbers. Despite its equatorial location, the mountain features glaciers, although they are gradually disappearing due to climate change. Climbing Kilimanjaro is a popular adventure, with various routes offering different experiences, but it necessitates careful preparation, including permits and acclimatization to combat altitude sickness. This iconic peak symbolizes the breathtaking beauty of East Africa and the human spirit's quest for adventure and exploration.
There are 10 different hiking Mount Kilimanjaro routes and they each have something unique to offer.
Volcanoes National Park
Nestled along the boarder of Rwanda, the Volcanoes National Park emerges as a must-visit gem among East Africa's top 10 hiking sites. While this park is renowned for its remarkable population of mountain gorillas, its also a trekkers paradise. The park boasts a collection of five towering volcanoes, interconnected in a way that few other places on Earth can rival. For adventure in pursuit of both breathtaking landscapes and and the opportunity to witness the iconic mountain gorillas, Volcanoes National Park promises an unforgettable experience.
To embark on a Volcanoes National Park adventure at its best, consider planning your visit during the dry seasons, which typically span from June to September and December to February. For those seeking a blend of natural wonders and the opportunity to encounter mountain gorillas in their habitat, Volcanoes National Park is among the top 10 hiking choices in East Africa.
Mountain Karisimbi 
Embrace the allure of East Africa's top 10 hiking sites by embarking on an unforgettable journey to the summit of Mt. Karisimbi. Rising majestically to approximately 4507 meters above the sea level, Mt Karisimbi stands as a stratovolcano, proudly holding the title of the highest among the eight major volcanoes in the Virunga field and ranking as the fifth the fifth highest peak in all of Africa. Suited along the boarder between the Democratic Republic of Congo and Rwanda, on the western branch of the African rift valley, this youthful volcano boasts lava flows dating from 0.24Ma to 0.010Ma.
This ascent is no ordinary hike; its a remarkable adventure filled with opportunities to spot various bird species, encounter primates like monkeys and gorillas, all within the Volcanoes National Park a haven for primates. Mt Karisimbi exemplifies the essence of East Africa's top 10 hiking destinations, where nature's grandeur meets thrilling adventure.
Mount Sabinyo
Top 10 Best Hiking Sites in East Africa we find Mount Sabinyo at 12,037 meters above sea level, straddles Rwanda, Uganda, and the Democratic Republic of the Congo, serving as a symbolic boundary. It's home to endangered mountain gorillas and golden monkeys. Hiking here is a thrilling challenge, best done during the dry months of June to August and December to February. Costs for activities like gorilla trekking vary, with permits around $600 in Uganda. Rwanda plans to create trails for easier access.
Udzungwa Mountains In Tanzania 
Top 10 Best Hiking Sites in East Africa tucked in the heart of Tanzania are the Udzungwa Mountains beckon adventurers with their mystical allure. Spanning 2,000 square kilometers, Udzungwa Mountains National Park features lush East African forests and an extensive network of hiking trails. One of the most captivating routes leads to the impressive Sanje Falls, plunging 170 meters through the forested valleys. The park's remarkable biodiversity includes six primate species, rare Iringa red colobus monkeys, Sanje Crested Mangabey, and large mammals like elephants, buffaloes, lions, and leopards. It's a hidden gem in East Africa's hiking destinations.
Udzungwa Mountains National Park offers budget-friendly hikes with reasonable permit costs. Visit during Tanzania's dry seasons, from June to October and December to February, for pleasant weather during three-day hikes in this East African treasure.
Haller Park-Mombasa
Amidst the top 10 hiking sites in East Africa Haller Park located in Mombasa Kenya transformed sanctuary now thrives with an array of wildlife, including giraffes, hippos, and a diverse bird population. Notably, Haller Park is renowned for its "Owen and Mzee" story, where an orphaned baby hippo, Owen, found an unlikely companion in a 130-year-old Aldabra giant tortoise named Mzee, showcasing the remarkable bonds that can form between species. The park is also home to a reptile farm, a butterfly pavilion, and various nature trails, making it a fascinating and educational attraction for visitors of all ages.
Haller Park in Mombasa, Kenya, is best visited during the dry season (June to October and December to March) for pleasant weather and active wildlife. Entrance fees for foreign tourists were approximately 1,200 Kenyan Shillings for adults and 600 KES for children as of September 2021, but prices and activity costs may have changed, so it's advisable to verify current rates and options before your visit.
Other Tourism Attractions  In East Africa
The East African region, home to seven countries, including the recently added Democratic Republic of Congo, is a top tourist destination known for its breathtaking natural landscapes, featuring iconic landmarks like Mount Kilimanjaro, Mount Kenya, and the Nile River originating from Lake Victoria.
Masai Mara National Reserve
The Maasai Mara, located in southwestern Kenya and bordering Tanzania's Serengeti National Park, spans 1510 square kilometers of picturesque African savannah. Known for its exceptional biodiversity, the reserve is home to iconic wildlife such as lions, cheetahs, elephants, and the great wildebeest migration, making it a must-visit destination year-round.
Zanzibar Island, Tanzania
Zanzibar, Tanzania's enchanting island, is a top destination for honeymoon safaris in Africa, known for its pristine beaches, opulent accommodations, and diverse experiences, from wildlife safaris to cultural explorations, making it a must-visit in East Africa.
Murchison Falls National Park, Uganda
Murchison Falls National Park, Uganda's largest and oldest, is situated in the northern part of the country. This renowned park features stunning landscapes and is home to the iconic Murchison Falls, where the Victoria Nile dramatically cascades into the Albertine Rift Valley. The park's rich wildlife includes elephants, giraffes, and diverse bird species, making it a top safari destination in Uganda with activities such as hiking, boat cruises, and game drives.
Serengeti National Park, Tanzania
Serengeti National Park in Tanzania, a UNESCO World Heritage Site, is renowned for its iconic wildlife, including the awe-inspiring wildebeest migration and the Big Five. As one of East Africa's premier destinations, it offers exceptional year-round wildlife viewing and a diverse range of activities, making it an essential stop for all types of travelers on an African safari.
Bwindi Impenetrable National Park, Uganda
Bwindi Impenetrable National Park, spanning 32,092 hectares, is a significant region in East Africa with Afromontane lowland and montane forests, remarkable biodiversity, including numerous tree species and endemic wildlife, and serves as a crucial refuge for nearly half of the world's mountain gorilla population, necessitating community-supported ecotourism for its preservation in an agriculturally dense landscape.
 Major Animals In East Africa
The Big Five
The big five among the major animals to see on your African safari. These are spotted in various national parks around East Africa.
Gorillas, often referred to as African gorillas, are unique creatures primarily located in the mountainous regions of Rwanda and Uganda. Fully grown male gorillas typically have a weight of around 115kg, while females weigh approximately 210kg, and both genders share a similar length, typically measuring about 180cm.
Chimpanzee
Chimpanzees, primate mammals known for their striking human-like characteristics, including deep-set eyes, high intelligence, and emotional expressions. Chimpanzee trekking is among major key selling activities and can only be  done Kibale National Park and Nyungwe National Park.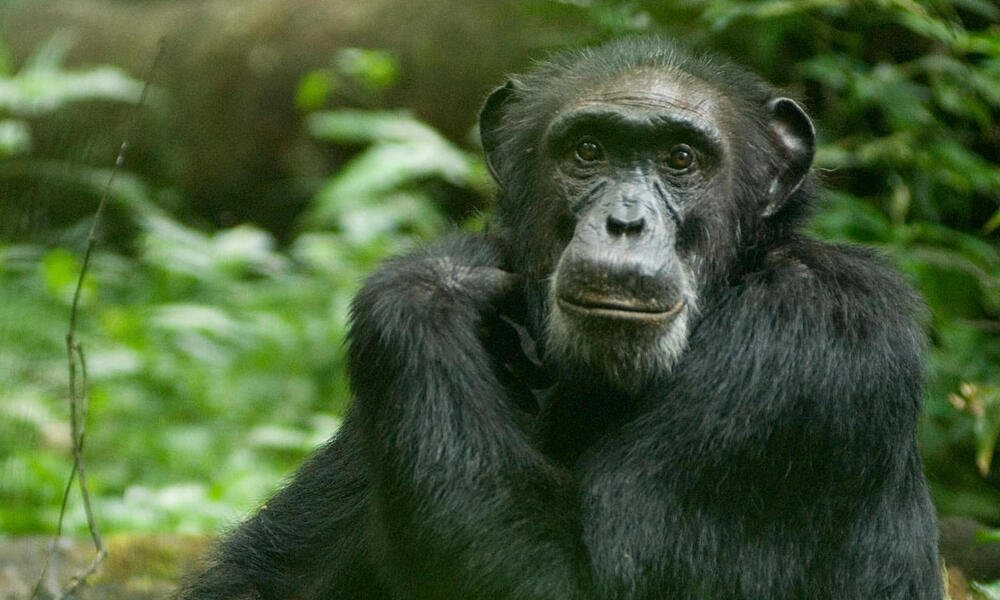 Accommodations Facilities In East Africa
Luxury Accommodations
Luxury accommodations near Mount Rwenzori and Mount Elgon offer a combination of comfort and spectacular mountain views. In the Rwenzori region, "Equator Snow Lodge" provides upscale lodgings, while near Mount Elgon, "Sipi River Lodge" offers luxurious stays amidst stunning natural landscapes.
Mid Range Accommodations
Mid-range accommodations near Mount Kenya and Mount Meru offer comfortable and affordable options for travelers. In the Mount Kenya region, "The White Rhino Hotel" provides a welcoming stay, while for Mount Meru trekkers, "Ngurdoto Mountain Lodge" offers comfortable lodging, catering to diverse types of visitors.
Budget Accommodations
Budget accommodations in the Usambara Mountains include the "Irente View Cliff Lodge," offering economical stays with beautiful mountain views. For budget-conscious travelers near Mount Karisimbi, the "Volcanoes Bwindi Lodge" provides cost-effective options amidst a stunning natural setting.
Frequently Asked Questions
When is the best time to go hiking in East Africa?
The best time for hiking in East Africa generally falls during the dry seasons, which vary by location but are often in the months of June to October and December to February.
What makes Mount Kilimanjaro in Tanzania a popular hiking site?
Mount Kilimanjaro is renowned for being Africa's highest peak and offers a diverse range of ecosystems, making it a popular choice for hikers seeking adventure and stunning landscapes.
How much does it cost to hike Mount Kilimanjaro?
The cost of hiking Mount Kilimanjaro varies depending on factors like the route chosen and the tour operator, with prices typically ranging from $1,000 to $5,000 or more.
What unique experiences can be had while hiking in East Africa?
Hiking in East Africa provides opportunities to encounter diverse wildlife, experience different ecosystems, and immerse oneself in the rich cultures of the region, making it a unique and memorable adventure.
Conclusion
Hiking is an activity one opt to plan for and that involves what to pack for your safari. For beautifully tailor made tour packages of the above mentioned places. Contact Kubwa Five Safaris and book your trip now.
Hits: 2