Top 6 Things To Do In Rusizi National Park
Here are the top 6 things to do in Rusizi National Park and they include,game drives,nature walks,bird watching,photography and many others.
Rusizi national park is the most popular and among the most visited parks in National Park in Burundi next to Rusizi river by both locals and international. its 15km north of the city of Bujumbura covering an estimated area of 65 square kilometers and is famous for river Rusizi that pours its water into lake Tanganyika forming a delta that is habitat to hippos and Nile crocodiles though it is not well developed in terms of tourism however it is a home of about 80 mammal species and 200 bird species.
There are three parks that is Rusizi National park, Ruvubu National park have been the main factor in fostering tourism in Burundi not forgetting  Kibira national park which is the second largest game reserve in the country and offers a diverse habitat support of Ecosystem. Rusizi national park is a great place to have fun while in Burundi and being close to the main capital access is really easy and you can visit any time of the day to see the abundant wildlife near the shores of the river.
The following activities can be done in the park which makes it a wonderful destination for different tourism activities which include;.
Bird Watching

There are estimated 200 species of birds in Rusizi National Park.It is a home of diverse bird species namely; Sharpe's pied babbler,Baglafecht weaver,majestic African fish Eagle,the colorful African Jacana, the yellow browed cistril, red chested sun birds, Angola weaver, Cisticola plus migrant birds like white winged tern and among others.Best time for bird watching is from very early morning to 11am when the birds are still active as they are singing.
Bird watching tours can be contacted in the delta area and a pretty good number of water birds can be seen in the excursion using a good pair of Binoculars and camera to capture these stunning creatures in their natural habitats and to spot more colourful birds that are quiet far in the park while led by a well trained bird guide.
Game Drives
Rusizi national park is ranked as the best destination for wildlife viewing in Burundi and it can be most enjoyable when using 4 Wheel Safari Vehicle,it is led by a certified naturalist guide who is familiar with the wildlife area and can lead you to amazing sights of various wild animals however, most travelers like to have a pair of binoculars for viewing smaller or more distant wildlife and it is best done during the coolest times of the day when most animals are active.
For that reason, game drives typically take place in the early morning, afternoon, or night. Rusizi National Park offers an incredible opportunity to witness the beauty of nature up close while on a game drive. Though on a game drive one can not predict the animals he or she wants to see. A traveler gets to know more about the wildlife depending on the relevant information provided to them by their Safari guide.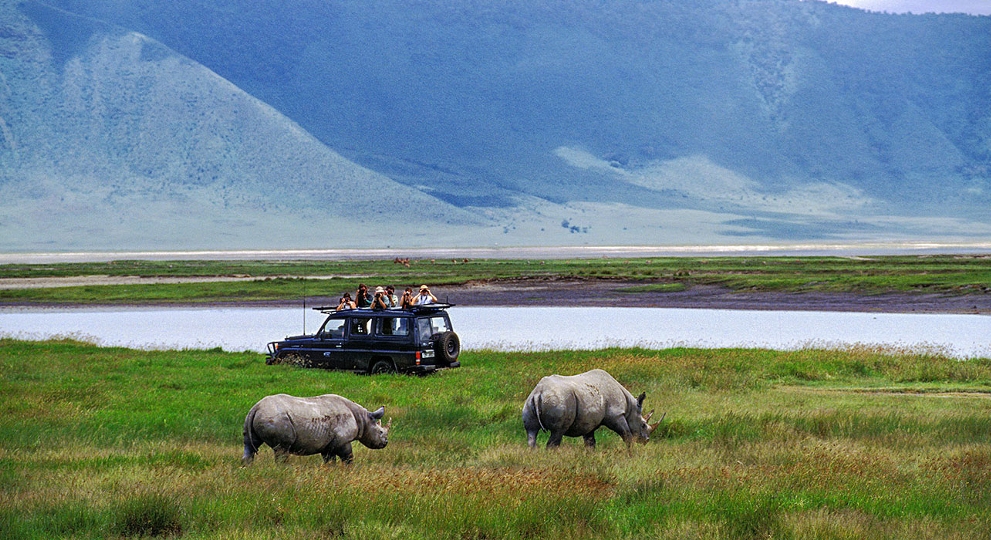 Boat Cruise
Boat cruises can be conducted on River Rusizi to see hippos along the shores of the river and enjoy sunset using either a ship or a boat.
Boat safaris are a great way to spot various animals on the shores, those coming to quench their thirst and a have a look at some bird species on water  as you get more adventure on aquatic animals like crocodiles, rhinos among others. The park offers various Boat Safaris that is; Morning boat safari, afternoon boat safari and Evening boat safari accompanied with special rules to be followed such as;
Balancing the boat is a must both sides.
tourists must wear life jackets in case of an accident which help them to keep floating on water.
Smoking and talking alcohol while on a boat is not allowed.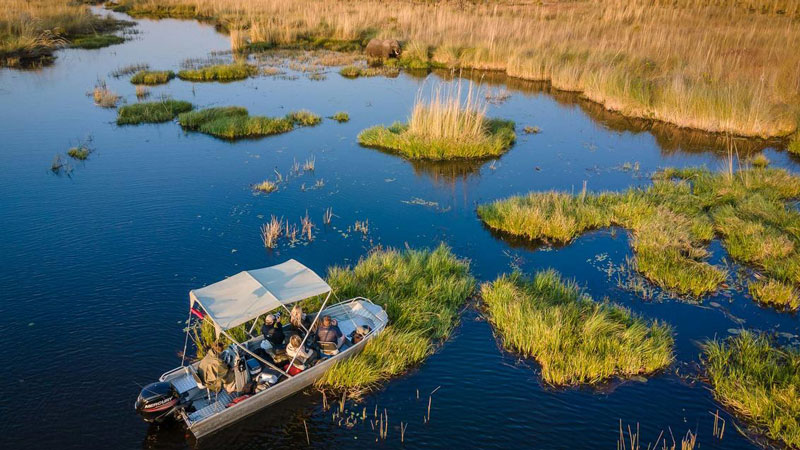 Nature Walks
Nature walks in the park with a well trained guide walking along the Rusizi river while being exposed to a beautiful scenery and taking a good fresh breath while going through the Savannah seeing the Burundi plants such as common beans, common latana, grain sorghum ,cow peas, Guava and watching samples of wild animals on a nature trail which help travelers to reduce on stress, improve on the mood as the guide gives them knowledge and answering travelers questions being posed to him or her.It involves moving slowly and in small groups.
Sport Fishing
It is one of the main human activities that can be done River Rusizi where travelers can let go of their catch or have it cooked for them or roast it by themselves during their night life, travelers must have a license that can be provided by their tour operators to allow them conduct sport fishing while in the Park. They can dip their hooks in the water as they enjoy an ice-cold drink as they float along the backs of the rivers
Photography

Is the art or process of taking photographs. There are different types of photography depending on the type of a client that is lifestyle, documentary, traditional and Artistic using a digital electronic. Basically photography is done and liked by most travelers because it creates memories, help in telling stories via different ways.
Accommodation In Rusizi National Park
There are several accommodation facilities in Rusizi national park and some of them include;
Hotel club Du lac Tanganyika
It is located in a wide park that ends up on a marvelous beach on the banks of Lake Tanganyika,each room in this hotel is air conditioned and contains a flat screen.For travelers hoping to have more privacy, the Hotel Club Du Lac Tanganyika has a private beach for its residents
Hotel Kangaroo Bujumbura
This is a 4 star hotel offers a private beach area, luggage storage space and free private parking. It is in the South East of Rusizi national park. The Guests property has a 24-hour front desk, airport transportation, room service and free WiFi throughout the property.
At the hotel, each room comes with a desk. Complete with a private bathroom equipped with a shower and free toiletries, guest rooms  have a flat-screen TV and air conditioning, and selected rooms are equipped with a balcony. All rooms will provide guests with a fridge.
Roca Golf Hotel.
It is the South East of Rusizi national park which offers basic equipment,the hotel has a day Spa. It features a 24 hour front desk, room service, and newspaper.
In addition, as a valued Roca Golf Hotel guest, you can enjoy a pool and breakfast that are available on-site. Guests arriving by vehicle have access to free parking.
Dolce Vita Resort Hotel
It is a 4 star hotel and offers free shuttle service and room service.The hotel is located in a silent residential area. The staff is very polite and helpful. Food, both breakfast, lunch and dinner is very good and affordable for the clients.
How To Access Rusizi National Park
Rusizi National Park has many routes and roads that tourists can use to access it that is by Air or 4WD which gives comfort and opportunity to the travelers to explore more  the countryside.
Rusizi National Park can be visited all year long depending on ones preferred dates to travel, there are a number of accommodation facilities in and around the park where travelers can have their stay. Rusizi national park can be accessed through various ways that is;
It can be accessed by airline based from the Democratic Republic of Congo or Rwanda via lines to Burundi international Airport in Bujumbura the capital city using either a Helicopter or airplanes.
A road is a route between two destinations basing on where a tourist is coming from to the park using any type of a vehicle. It takes about 51 minutes from Bujumbura to Rusizi National Park at a cost of $5 per head. But one choose to us a tour vehicle.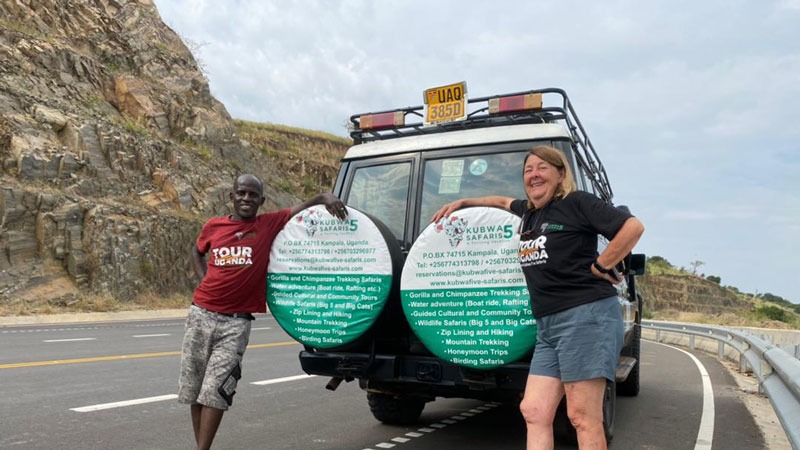 Entrance fees For Rusizi National Park
Non-residents (foreigners): The entrance fee for non-residents was approximately $40 USD per person.
Residents of East African Community member countries: The entrance fee for residents  of EAC member countries, such as Kenya, Uganda, Tanzania, and Rwanda was typically lower than the non-resident fee. It may range from $10 to $20 USD per person.
It's important to note that these fees are subject to change, and it is advisable to check with the official website of the Burundi Development Board or contact them directly for the most up-to-date information regarding entrance fees for Rusizi National Park.
Best Time To Visit Rusizi National Park
Rusizi National Park Burundi weather is generally characterized by two seasons that is;
It is partially the best time to visit the park from June to September  and December to February relatively best time to have safari walks though wild fires tend to be  common.
The dry season is generally recommended for visiting Rusizi National Park, it is still possible to enjoy the park during other times of the year.  It's always a good idea to check the current weather conditions and consult with local authorities or tour operators for the most up-to-date information before planning your visit.
It can also be called a wet season where regions annual rainfall occurs at a time in a year,generally the season lasts for a month,relatively heavy rains are in February to May.However, be prepared for some rain and potential challenges with muddy trails during the wet season.
Frequent  Asked Questions
What are the things to do in Burundi ?

Burundi is often referred to as the "Heart of Africa" and it's easy to see why. Even with the fast progression of our times and being under the reign of bigger Western countries in the past, Burundi's still able to keep much of its culture and landscape intact and here are some of the things to be done in Burundi;
 How to take a dip into the hot springs of Burundi?
Although the country's only around the size of Maryland in the US, it is still very abundant when it comes to bodies of water. There are around 10 thermal water sites in Burundi in total! Unfortunately, not all of them are operational but there are still some that are accessible to the public.
Mugara Hot Springs in Bururi (around 176 km off Bujumbura) is comprised of 2 descending hot springs coming out of the ground and sliding down slopes, creating a basin with 48°C temperature below. Locals believe the water to have medicinal properties so people flock over to take a dip into the warm water.
It's safe to say that Burundi is truly rich in culture. Being under the reign of powerful Western nations like France, Germany, and Belgium as well as being a former monarch, this country has a lot of stories to tell us and future generations. Luckily, they managed to keep all these artifacts and documents through their museums.
While in Bujumbura, drop by The Living Museum, a complex with a zoo, a historical and cultural exhibit, as well as some shops. Visitors can take part in feeding the animals as well as watch some concerts being held on the museum grounds now and then. This place is one of the greatest of its kind in Africa and gives us a glimpse of the Burundian way of life.The new capital, Gitega, also has the National Museum of Gitega, where you'll probably find the summarized version of the Burundian history. It has a vast collection of Burundian artifacts and antiques.
Mount Heha is the highest mountain in Burundi and is part of the Burundi Highlands Mountain Range. It's around 65 km away from Bujumbura which is mostly the base area used by hikers going up to this mountain.
To get there, you'll need a guide or a driver as you're mostly going to drive your way up the mountain. The hike itself isn't that strenuous as it isn't that steep, but it's still a fun activity to try.
Watching Burundian performances
You've probably never really been to Burundi if you don't get to witness this heart-pounding performance for yourself! Once reserved for important events in the old Burundian monarchy, locals and visitors alike can now watch The Royal Drummers of Burundi and enjoy this UNESCO Intangible Heritage by visiting the country's region of Gishora (just a few miles away from Gitega) where their drum sanctuary is located.
Their hypnotic beating of the drums which is said to symbolize the form of a woman's body can be experienced by booking a guided tour. The performances last for almost an hour and in the end, you can try your hand at making at pounding some beats as well.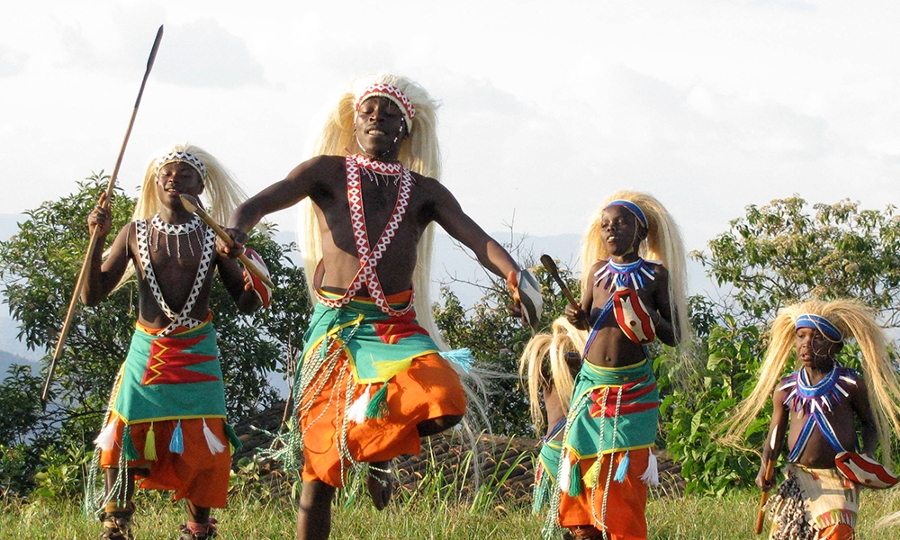 What are the things to do in Bujumbura?

Bujumbura, the former capital, is also probably one of the most visited cities in the country. You'll feel like stepping back in time once you get there as it still retained much of its French influence due to being colonized in the past. The region's conflict has also stunted the advancement of this village-sized city, but that doesn't mean there are only several things to enjoy while being there. Bujumbura is unlike any other East African city, especially when it comes to the cuisine. It also has a booming drinking and dancing scene that visitors will enjoy.
Buying local or Art and Craft materials
A stay in Bujumbura wouldn't be a cultural adventure without a visit to the markets. Here you can see and buy local products, experience day-to-day life and get a glimpse of Bujumbura's hustle and bustle. The Av de Stade is ideal for local souvenirs.
From local baskets to pieces of art made of wood, this is the place to find a nice present to take home. Local spices are always a good bet for travelers hoping to find something local but easy to carry. For that, you can either visit one of the several local markets where you can buy them fresh by the kilo or simply enter a supermarket and get some of the local products they have for sale.
Lake Tanganyika is Africa's second-largest lake and a special place for East Africans. To Burundians, Lake Tanganyika is considered their ocean. For those who live in Bujumbura, it is the chill out place to be on the weekends and holidays.
For travelers looking for a fun day at the beach, Karera and Saga are very popular among locals, especially on weekends. Expect to meet curious Burundians offering you cold beers and happy to show you their traditional music and dances. It is one of the best spots to integrate into Burundian culture and make new friends.
Taste Bujumbura's coffee culture
All of Eastern Europe is known for its extraordinarily diverse coffee culture. Even if Burundi's coffee culture cannot compete with the traditions of Ethiopia or the coffee quality of Rwanda, the coffee culture here is just a little behind.
Due to the altitude of the growing areas where Arabica is mainly grown, Burundi coffee tastes fruity and chocolatey. The best place for a good coffee and a great workspace is Bujacafe. In addition to the coffee specialties, excellent and fresh food is also available here.
What animals are in Rusizi National Park?
Hippopotamus: The park is renowned for its large population of hippos. They can be seen bathing and grazing along the Rusizi River.
Nile Crocodile: Another prominent resident of the park is the Nile crocodile. These reptiles can be found in and around the river, where they bask in the sun and hunt for prey.
African Elephant: Rusizi National Park is home to a population of African elephants. These majestic creatures roam the park's Savannah and forested areas.
Water buck: Water buck, a large antelope species, can be found near water sources within the park. Their shaggy coats and ringed horns make them easily recognizable.
Bush buck: The park is also home to bush bucks, which are smaller antelopes. They prefer forested areas and are often spotted near rivers and streams.
Conclusion
Rusizi National Park is a must-visit destination for anyone seeking an unforgettable wildlife experience. With its stunning landscapes, rich biodiversity, and unique history, this park is sure to leave a lasting impression on every visitor. So pack your bags and head over to Rusizi National Park for a truly magical adventure.
Hits: 0