Best 15 safari Lodges in Zimbabwe
The best 15 safari lodges in Zimbabwe include the following; Little Makalolo, Nehimba Lodge, Hwange Safari Lodge, Nyamazi water fall lodge among others.
Zimbabwe is located in Southern part of Africa with various national parks such as Hwange national park, Kazuma national park, Gonarezhou national park, Victoria falls national park which attract activities like sight seeing game viewing nature walks among others
The park has various accommodation facilities where visitors stay have lunch, relax, breakfast, swimming with free WIFI and other amenities. the following are the 15 lodges in Zimbabwe
1. Little Makalolo Lodge in Zimbabwe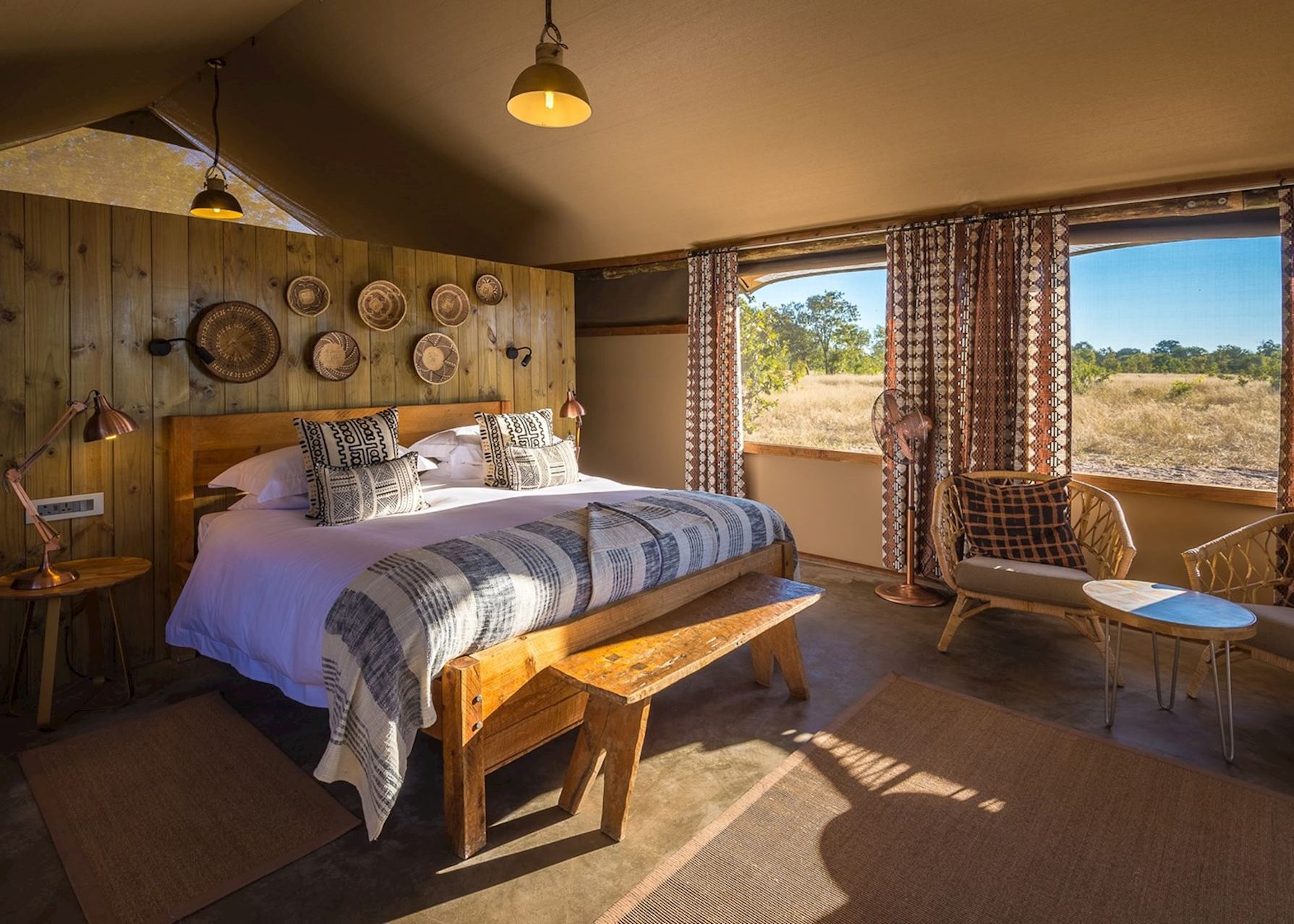 This is a Large concession inside the southern part of Hwange National Park and it is 70kms from Hwange Main Camp and 260kms Victoria Falls – Close to Davison camp. It is a 6 luxury tents which accommodates12 people maximum with Luxury safari camps
Due to it's remote location air charter is the only real option for access. Wilderness are top quality operators so everything from accommodation to food to vehicles and guides is of a very high standard. Little Makalolo overlooks a vibrant waterhole
2. Malindi station Safari Lodge in Zimbabwe
this is an exclusive safari lodge set in un tamed African bush on a private concession. the lodge offers classic accommodation facilities in a restored railway, with swimming pool, viewing deck, dinning area looking onto the game with in the park.
3. Nehimba lodge in Zimbabwe
This is a Private concession within central section of Hwange national park, 59kms Hwange main camp and 205kms from Victoria Falls
And you can access the park by using Road transport to Mbala boom, Sinamatella and Hwange main camp The lodge has 9 separate raised thatched tents, honeymoon suite and 2 family suites.
The thatched tents have private balcony, hot running water, indoor and outdoor bathrooms, the rooms are large, well ventilated, with wifi with a swimming pool thus enables a nice variety of game viewing. This camp receives very good reviews.
4. Hwange Safari Lodge in Zimbabwe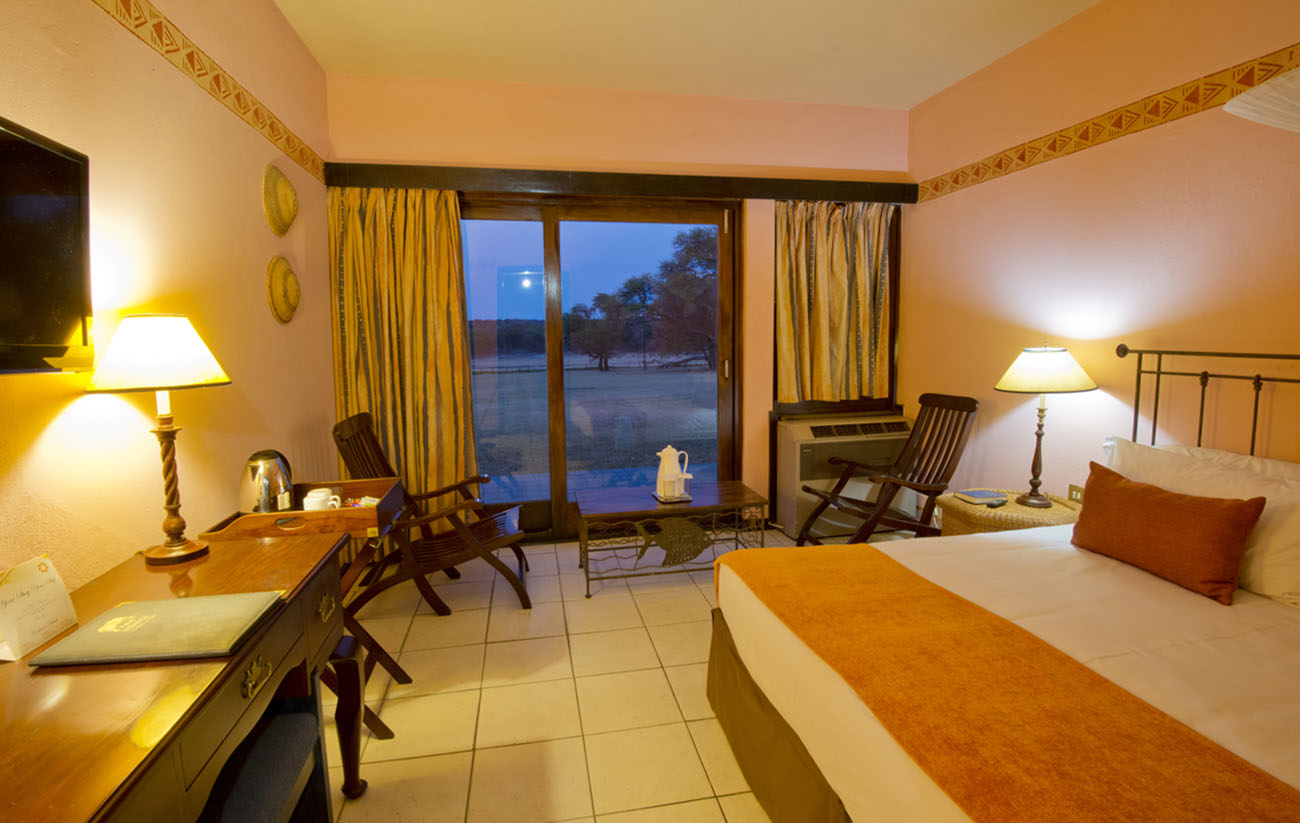 Hwange Safari lodge is found in Hwange National Park, 12kms from Hwange main camp and 184kms from Victoria Falls
You can access the lodge through Road transfers or the luxury coach and Self drive all tar road. Air charter to Hwange airport minutes away.
The lodge has 86 standard rooms, 10 deluxe rooms, 4 suites and is a 2 star hotel totaling to 200 guests, The lodge has two restaurants, the Dingane, and open air pool area this restaurant offers snacks, light meals, buffet breakfast, lunch and dinner
5. Ivory lodge in Zimbabwe
Did you know that Ivory lodge is located in a forestry area in Hwange national park and offers a family friendly experience during safari mostly sight seeing
The Lodge comprises of a Main Thatched dining and lounge area overlooking a guest swimming pool and overlooking a watering hole which is frequented by elephants, predators and a number of plains game species. The rooms themselves are elegantly built on stilted wooden platforms offering elevated views of the open floodplain and watering hole in front of camp.
6. Nyamazi Waterfall Lodge in Zimbabwe
The lodge is located in Julia dale, Nyanga and overlooks magnificent 100 m waterfalls rising above a dam  with Trout. The Lodge lies within the Nyamazi Estate and is an ideal destination for hikers,mountain climbers and people who enjoy exploration.
The lodge houses 10 two bed-roomed self-catering lodges all with an extra bunk bed cover and 2 bathrooms with showers. The lodge has a dining area with a fireplace to keep everyone nice and warm. The kitchen is fully equipped with cooking utensils,microwave,cooking gas,cutlery and crockery.
Guests can enjoy preparing their own meals on self catering basis. A dining area is also available you can enjoy a number of activities such as hiking, mountain climbing, fishing and swimming at the falls.
7. Glenalmond Lodge in Zimbabwe
Have known it before that Glenalmond Lodge is situated on a breath-taking Eastern Highlands hilltop overlooking three trout fish loaded lakes, just outside of Nyanga.
The self-catering house has four bedrooms, literary accommodating 6 pax , and two bathrooms. There is a kitchen with different catilary , two family lounges, indoor fireplaces and a charming garden with braai facilities. The lodge also offers parking ground on the premises.
8. Singita Pamushana Lodge in Zimbabwe
Singita Pamushana in the private Malilangwe Reserve offers visitors incredible wildlife and birdlife sightings, including the famed 'Big 5' but some of Southern Africa's most scenic Bushveld vistas.
Singita Pamushana Lodge ranks with the best lodges that Africa has to offer.
9. Chilo Gorge Safari Lodge in Zimbabwe
Chilo Gorge Safari Lodge is set high on the cliffs overlooking the Save River and the fabled Gonarezhou National Park.
Gonarezhou is 'big game country' in a region of Zimbabwe that is as wild as one can get. Wildlife here includes all the cats, rhinos, buffalos and elephants to mention but a few.
10. Victoria Falls Safari Lodge in Zimbabwe
Situated in Victoria Falls, within 5 km of the Victoria Falls Bridge, Victoria Falls Safari Lodge offers 4-star accommodation with a garden, a terrace and a bar. The property is close to Elephant's Walk Shopping & Artist Village, Swimming hole and Victoria Falls Safari Spa. The restaurant serves international cuisine.
At the hotel, all rooms have a balcony. The rooms have a private bathroom with a shower, free toiletries and a hair dryer. The units at Victoria Falls Safari Lodge feature air conditioning and a desk.
A continental breakfast is served daily at the property.
When guests need guidance on where to visit, the reception will be happy to provide advice.
Popular points of interest near the accommodation include Zambezi Nature Sanctuary, Devil's Cataract and Victoria Falls Snake Park
11. Victoria Falls River Lodges in Zimbabwe
Victoria Falls River Lodge is situated within the North East area of the Zambezi National Park, 13 km from the majestic Victoria Falls. Surrounded by lush flora, the lodge offers scenic views of the Zambezi River.
12. Mpala Jena Lodge in Zimbabwe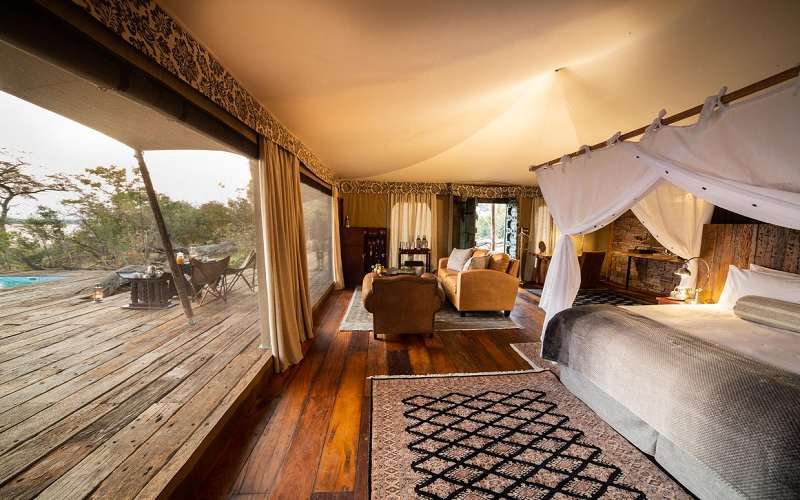 Honestly speaking Mpala Jena is the unique creation located in Zambezi national park. It comprises of four tented suites, accommodating a maximum of 8 pax, on a beautiful stretch of the Zambezi River above Victoria Falls. the rate is fully inclusive of meals, drinks and all activities.
13. World Track Eco Safari Lodge in Zimbabwe
Wild track Safaris Eco Lodge is a private and exclusive lodge that offers more than just a bush safari. Uniquely situated in the center of the newly formed Kavango-Zambezi Trans frontier Conservation Area, this choice destination not only combines luxury with fantastic food and personalised service – but also offers one the opportunity to experience 'first-hand' the peaceful and dynamic cultures
At Wild track Safaris Eco lodge a true experience of Africa is combined with a little bit of luxury to ensure you unwind, recharge and make valuable memories of your African bush experience.
14. Matobo Hill Lodge in Zimbabwe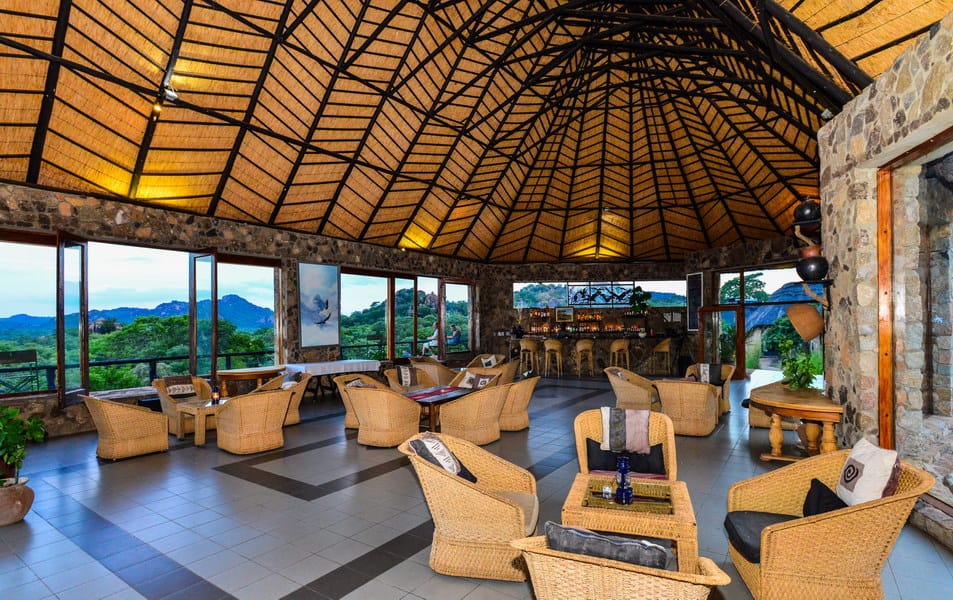 this is a luxury facility which is built on a rock and is situated within Matobo National Park. The lodge consists of various chalets and they are grass thatched with modern furnishings in earthly colours and ethnic stones, The rooms are well equipped with air conditioner, hot shower.
the main area has the restaurant, bar and guests can carry out swimming, sight seeing among others. There are various caves that are close to the lodge that were used by the Ndebele people and you are to carry out hiking, game drives rhino trekking thus gaining experience
15. Amalinda Lodge in Zimbabwe
This is a private lodge and is located in the UNESCO World Heritage Site of the Matobo hills one of the oldest national parks in Zimbabwe. They offer facilities with guested accommodations in 9 rooms and offering good range of well guided activities, bed and breakfast at low prices which are available ranging from budget travelers to luxury.
conclusion
Zimbabwe has various safari lodges which favour visitor and they range from luxury to budget so you can choose which one is best. For more information you can plan or make your bookings with Kubwa five safaris for more experience, they are hard working people, care about the visitors and team work is part of them. do not miss out the opportunity.
Hits: 21