Things To Do In Queen Elizabeth National Park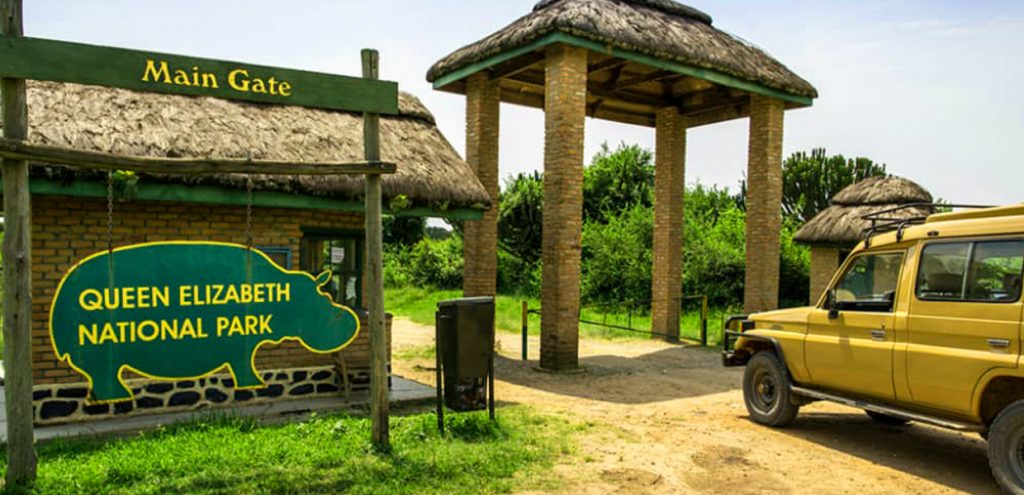 In this article, we have the best things to do in Queen Elizabeth National Park. this is the most visited national park in Uganda. Queen Elizabeth National Park is located in Uganda, East Africa, the park adjoins Kyambura Game Reserve, The park is approximately 400 kilometres (250 mi) by road South-West of Kampala, Uganda's capital and largest city.
The city of Kasese lies to the northeast of the park, while the town of Rubirizi is to the east. When you search for game parks in Uganda, trust me this will be one of the first ones to pop up. It has got quite a number of activities that can be done according to one's interests ranging from bird watching,game drives e.t.c. Queen Elizabeth was established in 1952 and it was known as Kazinga National Park because of the Kazinga channel which connects Lake Edward to Lake George and the reserves around them. Later, after two year, it was renamed as Queen Elizabeth National Park after the visit of Queen Elizabeth the second to the country.
Below are the best and most common activities to do while in the park.
1. Tree Climbing Lions Watching
Queen Elizabeth National Park like any other park, is known for the animals that reside in the parks. these big five include, the lions, rhinos, elephants, buffaloes and leopards but something a bit different with the lions here. Lions in Queen Elizabeth National Park are known for the habit of climbing trees and almost all of them here climb trees. There are several reasons as to why they do this and some of them are;
To flee from those insects which are always preying on the blood and flesh
To watch their prey with focus as down they get obstructed by the grasslands.
To run from that scorching sun which gives them the direct heat. in this case, they prefer to go up on the trees where they can feel that cool breeze as the winds blow on he leaves.
So, this uniqueness makes these cats not only kings of the jungle, but also, great at tree climbing. Be assured that you'll never ever miss a glance at lions in the leaves of trees in this huge park because it has got the highest number of them in the world hence making this park famous for many other activities but with this one on top.
2. Game Drive
What's a tour in the wild without a game drive? A game drive is an adventure that entails viewing wildlife in the comfort of a 4×4 open-sided safari vehicle that accommodates 4 to 6 people, a sure way to give you that classical safari feeling. Safari game drives are one of the most popular ways to see wildlife.
For one to have a amazing safari in a game park, a game drive must be included on the list of activities as this brings tourists to feel a bit closer to nature especially the animals. While in Queen Elizabeth National Park, expect to have a game drive through the park because this place is first of all big and secondly not all areas are accessible by foot not only because they are far, but also for your own safety.
3. Bird Watching
Do you love birds? Queen Elizabeth is the place for you with 600 species of birds. You'll be amazed by these bird sounds which come in different tones and tunes. These birds include;
African skimmer
Shoebill
Crab-plover
Yellow-bellied wattle-eye
African hobby
Great white pelican
Black bee-eater
Pink-backed pelican
Spotted redshank
African finfoot
The grey crowned crested crane
e.t.c.
With these and many more, your cameras will be filled with the beauty of those that are flyers as well as those that have never been into the air. this is an all year round activity as it is possible whenever you want to visit the park.
4. Boat Ride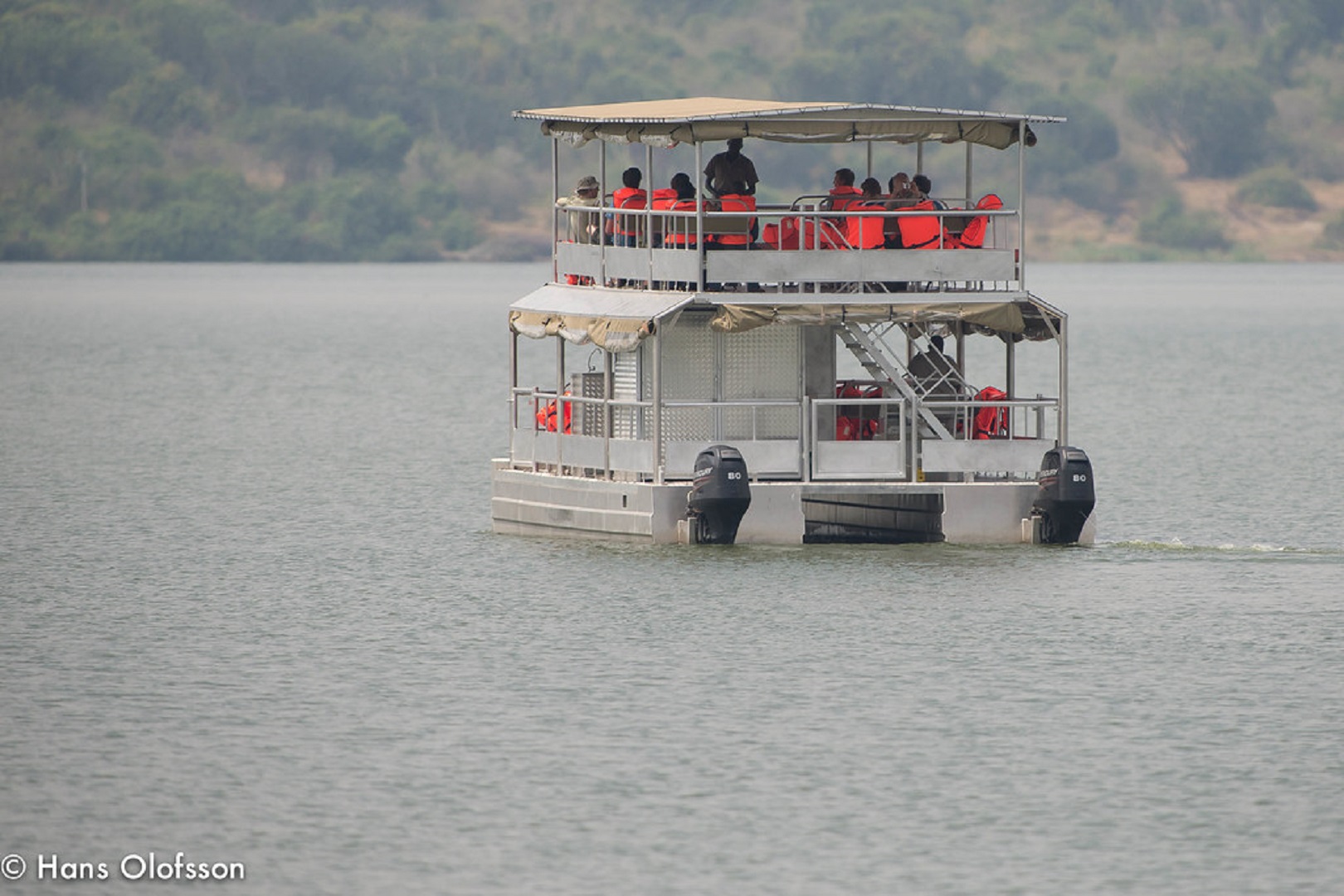 A ride on the boat in queen Elizabeth National Park is another activity that will never be missed in when in Queen Elizabeth National Park as other animals will be seen residing in the waters in the area. being linked to these two lakes, this is an activity that will always be carried out.
5. Hiking
There'll be an opportunity of hiking within and around the park with most trails located in the Maramagambo Forest where hikers are taken through the forest, into the jungle and along the crater.
6. Chimpanzee Trekking
Chimpanzee trekking can be in queen elizabeth national park around kyambura gorge also known as kyambura game reserve chimpanzees. Kyambura gorge is located north east of Queen Elizabeth National Park about 30 km from mweya Uganda wildlife authority (UWA) headquarters. During this activity man gets an opportunity to walk with chimpanzees provided that you don't threaten them.
7. Nature Walk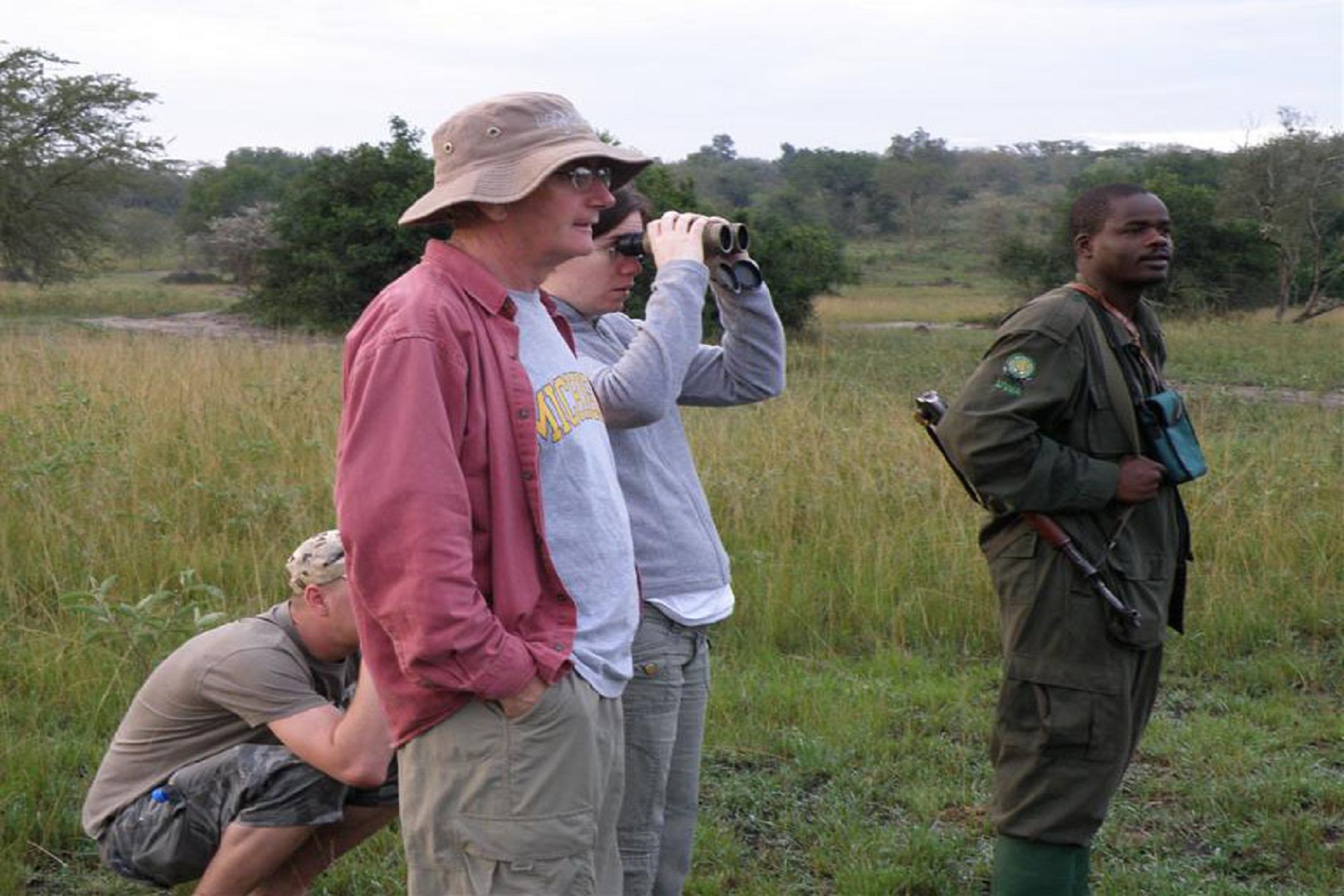 In this kind of activity, we usually find ourselves visiting places around the gamepark and also engaging with the the community. Here, a tourist will be able to learn a few or a lot of things depending on how much time you have regarding the community. One will know the history of the community and what they have to say about the gamepark.
Hits: 10