Top 10 Best Things To Do In Mombasa
Mombasa is famous for its rich history and tourist attractions. Besides beautiful beaches, wildlife parks, and a marine park, the city is also popular with watersports and nightlife. It is one of Kenya's key tourist destinations and attracts both domestic and international tourists.
Mombasa is the second biggest city of Kenya and provides the travel junkies an amazing flavor of African tropic which is steeped in centuries of seafaring history of the city.
Here Are The Top 10 Best Things To Do In Mombasa.
1.Fort Jesus
It is Famous for its 16th century Portuguese and Italian architecture, Fort Jesus is a UNESCO World Heritage and a tourist favorite. This place is a treasure for history and ancient architecture enthusiasts. The mind-boggling display of ceramics and pottery reflects the various cultures of the old city.
2. Haller Park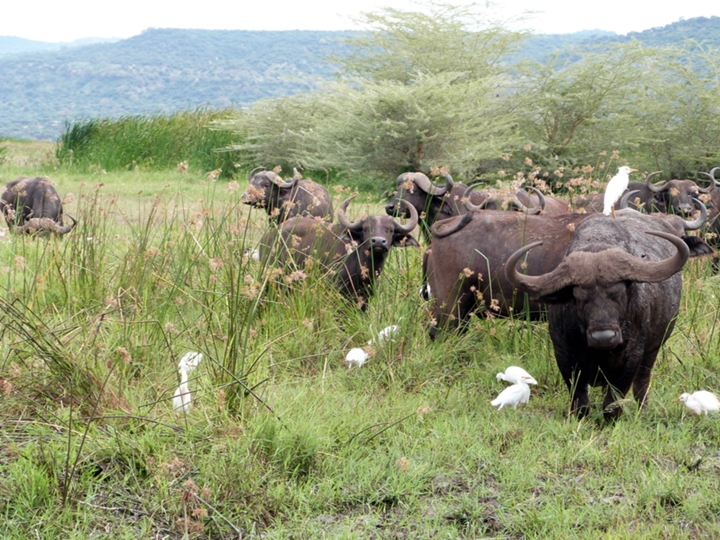 Haller Park is a treat to the eyes of animal lovers. Packed with varying species of wild animals such as giraffes, hippos, zebras, waterbucks, cape buffalos, and many more. The park is an example of relaxing activities, including jogging, cycling, going on a trail, or simply laying on the lush green grass and enjoying nature's beauty.
3. Go scuba diving and snorkeling
Marine activities are of a great experience in Mombasa, swimming and kayaking are held every day on the beaches. Those who want to experience a more daring activity can go snorkeling and scuba diving. The Mombasa Marine national park provides such services where visitors can view Seagrass beds, mangroves and coral reefs while are with in the city.
4. Mombasa Marine National Park & Reserve
Mombasa Marine National Park & Reserve lies along the sandy beaches and in the warm waters of Tudor and Mtwapa Creeks. The park provides several activities ranging from watersports such as windsurfing and waterskiing to snorkeling and diving. For those less adventurous or simply looking to relax, sunbathe on the white sandy beach. Snorkeling and diving enthusiasts will find an array of marine life in the coral reefs.
5. Bombolulu Workshop & Cultural Centre
The Bombolulu Workshop and Cultural Centre is a short drive away from Mombasa. The center was established in 1969 by the Association for the Physically Disabled of Kenya (APDK) providing benefits such as education, housing, medical aid, and employment for the physically disabled and blind. As artisans, they create handcrafted jewelry as well as other products for both the local market and export. The center is well worth a visit to not only admire, but also to purchase some of the handicrafts produced at the workshops.
6. Take a walk along the coastline enjoying the ocean breeze.
The sea breeze is the perfect tonic for anybody who wants to take a break or enjoy a day out of the city. It's refreshing and invigorating, but it's also calming at the same time. The water is blue and sparkling, reflecting almost effortlessly off your skin as you dance in the waves, while high above you, you can see boats flying around on their adventures, just waiting for their turn to jump on board and have fun.
7. Nguuni Nature Sanctuary
The Nguni Nature Sanctuary is Located on the Nguu Tatu Hills about 2.5 mi (4 km) away from the Bamburi Cement Factory, the Nguuni Nature Sanctuary is home to a number of species such as giraffe, waterbuck, oryx, and several bird species. It is the perfect place to experience a game ride, sunset, picnic, barbecue, enjoy sundowners, and even as a wedding venue
8. Wander along the alleyways of Mombasa's old town.
This is done walking through the narrow and winding alleys of Mombasa's Old Town takes you to the true soul of the city. Mombasa old town is home to a mixture of communities for example Arabs, Asians and Swahilis, these are seen in various types of architecture as well as the shops in the area.
As you wonder the streets you will notice various 19th century wooden carved doors with swahili art adorning them on the buildings.
9. Mombasa Tusks
As you drive or walk down Moi Avenue in Mombasa, you won't miss the giant elephant tusks that arch over the dual carriageway of the avenue. The tusks were commissioned in 1956 in commemoration of Princess Margaret's visit to Mombasa. Although these were originally made from canvas stretched over a wooden frame, these were later replaced with aluminum.
10. Visit Diani Beach South Of Mombasa
Diani Beach is only 1 hour away from Mombasa and you can easily reach there by car for around 2,000 KES. If you have a few extra days in Mombasa, we highly recommend you to spend a few days at a beachfront resort in Mombasa.
Frequently Asked Questions.
          Mombasa is famous for its  world-class beach resorts.
What is unique in Mombasa?
Stunning beaches and National parks
Mogo which is the local name for cassava.
Hits: 8