Best 10 Common Animals In Serengeti National Park
The best common animals in serengeti National Park are; Lions, Leopards, Buffalos, Elephants, Rhinos, Cheetah, Giraffe, Zebra, Hippos and Hyenas.
The Serengeti is one of the oldest and most scientifically significant ecosystems on the planet. Its weather patterns, fauna and flora are believed to have changed very little over a million years, giving the
area a prehistoric feel.
The best 10 c0mmon animals in serengeti National Park are discussed as follows;
1. Lion
Seeing a pride of lions in their own habitat will leave you with an indelible memory, Serengeti is home to some incredibly large prides of lions and they are fairly easy to spot. Lions live in a pride because they are very social animals. Females Lions hunt more than the males, but most will happily scavenge if they get the chance, because their favourite activity is snoozing under a tree.
2. Leopard
Leopards walk with an elegant grace and have an amazing coat, they are also known as 'The Prince of Darkness'. Leopards are excellent at playing hide and seek: if they don't want to be seen, they can be perfectly camouflaged.
In the Serengeti National park, you will be most likely to spot a leopard resting on a tree branch. The large branches of the sausage tree are their favourite spot. So never forget to look up the trees while in the Serengeti National Park.
3. Buffalo
The buffalo is one of Africa's most dangerous animals with very few predators. Lions might try to go for a calf, but are likely to pay the price later when an angry herd takes revenge. They are often found at a waterhole. In the Serengeti, buffalo come in large numbers and  there is a good chance to see herds with over 1,000 or more of these thrilling animals.
4. Elephants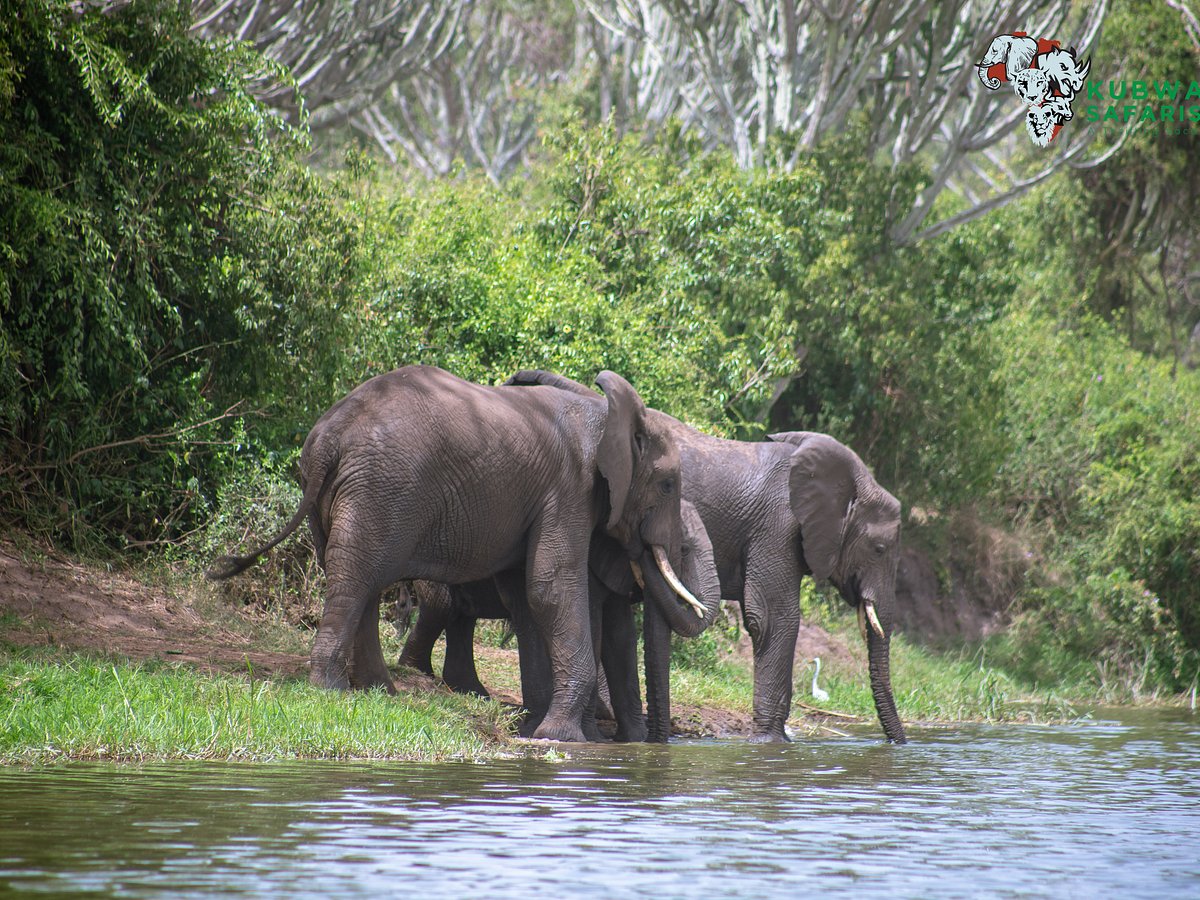 Elephants are the largest land animals, and are quite a common sight in the Serengeti National Park, Elephants are peaceful animals which only get annoyed when provoked. Elephants frequently stop by nearby waterholes near resorts in the Park.
5. Rhinos
There are two types of Rhinos in Africa; the white and black Rhino, As you might expect, the white rhino is not white, but grey like the others. The rhino is one of the most difficult creatures to see in Serengeti National Park because the female gives birth only once every five years. However, if you have a knowledgeable guide on your side, you might have luck.
6. Cheetah
Cheetahs are mostly found in South-eastern plains. Unlike other cats, Cheetahs don't afraid of people. They might well come over your safari vehicle and climb over it for a greeting and may come one or two to climb the vehicles.
7. Giraffe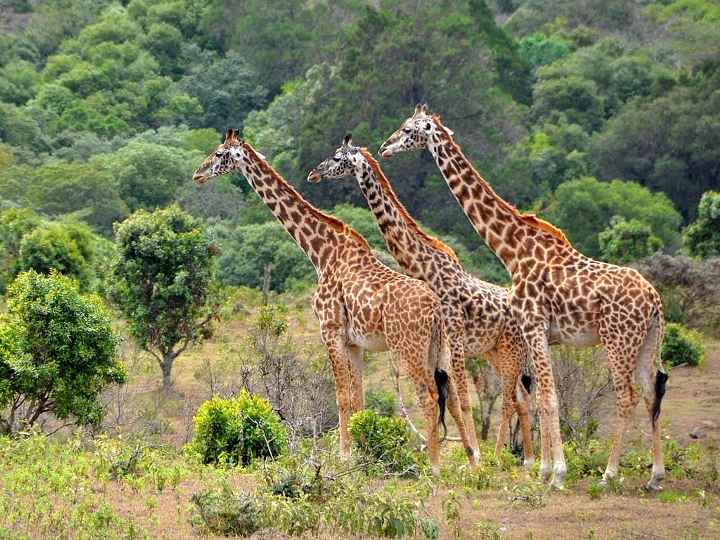 The Giraffe is commonly known as the "national animal of Tanzania". Giraffe images have featured on different Tanzanian paper  currencies.
Giraffes in Serengeti are very common in the park which is gifted by nature in the whole of Tanzania and are an amazing attraction. While in the park you will experience the gentle and tall giraffe as they roam around the tall savannah plains of the National Park.
8. Zebra


Zebras have attracted man's fascination for centuries. To experience these incredible creatures (as well as wildebeest and other antelope) up-close we highly recommend experiencing the annual 1800 mile migration through the Serengeti in Tanzania and the Masai Mara in Kenya as they roam in search of sweeter grass and water.
9. Hippos 
Hippos are considered the most dangerous animal species of all in Africa. It is repeatedly claimed that hippos are the most dangerous large animals in Africa and that they cause more deaths than crocodiles or big cats. The best place to view hippos in the Serengeti National Park is at the Retina Hippo Pool situated in Central Serengeti, where the Seronera and Orange rivers meet.
10. Hyenas 
Hyenas are successful hunters and also proficient scavengers. Hyenas have a dog like appearance. but they are more closely related to cats. These are among the wild animals that you can see witness during your safari trip to Tanzania in the Serengeti National Park.
My conclusion of Serengeti National Park
For magical experience, especially seeing all the beautiful and majestic animal species in Serengeti National Park, you can can book your tour with Kubwa Five Safaris because with them you are assured of having a memorable thrilling Africa safari experience.
Hits: 11