The Best Time To Visit Semuliki National Park, Uganda
 The best time to visit Semuliki national park  is during the dry seasons, Uganda  has two dry seasons that's from December to January  and June to July.
Semuliki national park also known as the true birders haven was created in 1932 and upgraded to national park status in 1993 Semuliki national park is located in  Bundibugyo district , covering a total land area of 220km , its the only true lowland forest in East Africa  hosting 400 recorded bird species and 53 mammals, four distinct ethnic groups live round the park  they include the Bwamba farmers along the base of the Rwenzori, the Bakonjo who cultivate the mountain  slopes, Batuku cattle keepers inhabit the open plains and Batwas, pygmies traditionally hunter gathers live on the edge of the forest.

The Dry Season
The dry season is the best time to visit the National Park. This season runs from December to January and from June  to July and it offers a chance to explore the park in a more comfortable and accessible way. During this season, the weather is mostly sunny and dry, making it easier to traverse through the park. The temperatures during this time range between 25-27°C during the day and drop to around 17-19°C at night.
The dry season is also suitable for wildlife viewing, as the animals are more active and visible due to the scarce availability of water and vegetation. As the forest dries up, the chances of spotting some animals like elephants, hyenas, and buffaloes coming to the riverside to drink water increases. The park also has a wide range of primates such as the red-tailed monkeys, black and white colobus, baboons, and chimpanzees – which are much easier to spot during the dry season.
The Wet Season
The wet season is one of the best times to visit the national park. Abundant rainfall transforms the park into a vibrant oasis, creating picturesque waterfalls and attracting migratory birds, making it a paradise for nature enthusiasts and birdwatchers.
The park also offers an opportunity to engage in bird watching. Over 400 bird species are found in the park, with a higher concentration of species in the forested areas. During the dry season, bird enthusiasts can easily spot different bird species throughout the park, especially near the river banks.
Accessibility of Semuliki National Park
The dry season offers the most favorable conditions in terms of accessibility, making the park easier to visit. During the rainy season, the park's roads become impassable, and some trails within the park become slippery and muddy, making trekking and hiking challenging. Additionally, due to heavy rainfall, some sections of the park become flooded and not ideal for human visitors.
However, during the dry season, roads within the park are well-maintained, and trekking and hiking are more comfortable. You can explore the park through several trails, including the Kirumia Trail, Sempaya Nature Trail, and the Red Monkey Trail. The trails are well marked, and you can hire a guide to help you through the park and get a better understanding of its flora and  fauna.
Activities carried out at Semuliki national park
There are quiet a number of activities that can  be carried out at Semuliki national park which can be among others visiting the two hot springs, hiking and  game drives, bird watching ,nature walks in the forest and watching the different animal species and perhaps a visit to any one of the famous tribes around the back to experience their cultural heritage.
Bird watching  at Semuliki , Semuliki national park is known as  atop bird watching destination in Uganda, the national park has about 400 bird species of which include forest ground thrush ,breasted sun bird, black throated cuckoo, African piconet, white crested horn bill,  white billed king fisher, long tailed hawk, Gabon wood pecker, red ramped tinker bird, crested Malibu, Xavier's greenbul, leaf love, icterine greenbul, Maxwell black weavers, swamp palm bulbul , among many others.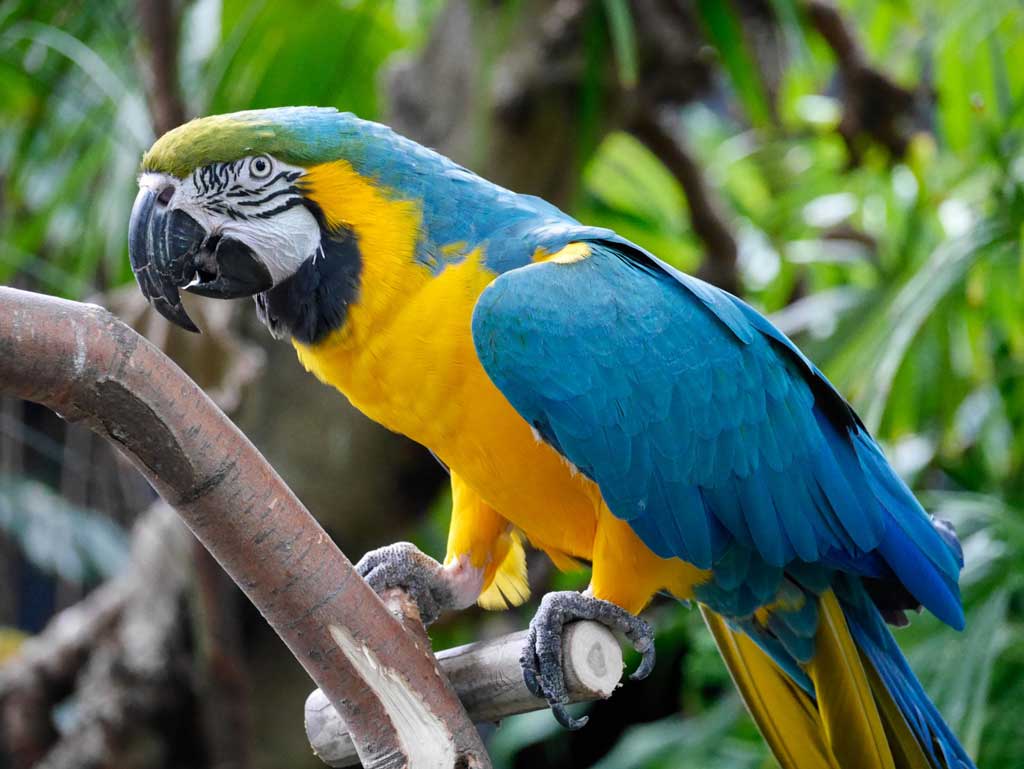 Sempaya hot springs, where visitors can witness boiling water and steam emerging from the earth's crust, this hot spring has both the male and female which have reasons as to how they were identified as being male and female  and the water from the hot springs is known to be of  healing as believed by the locals , it can also be used for boiling eggs since its too hot.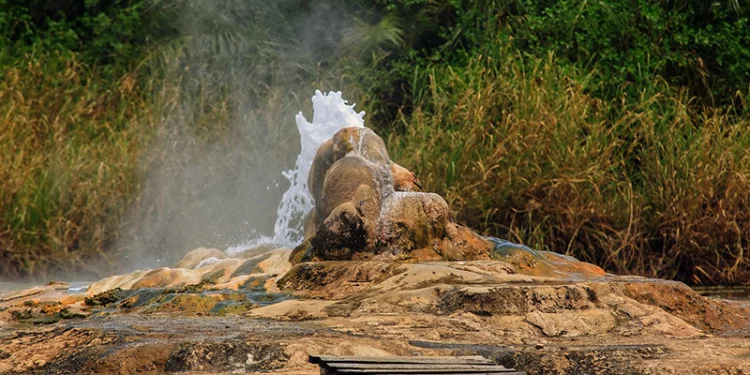 The cultural heritage of Semuliki National Park is an important aspect of the park, with the park being home to the Batwa people, one of the oldest tribes in Africa. The Batwa people have inhabited the forest for generations, adapting to its surroundings and living off its resources ,The Batwa people are known for their unique cultural practices, including their music, dance, and art. Visitors can learn about these customs through cultural tours of the Batwa communities, where they can witness traditional dances, songs, and see crafts such as basket weaving and pottery, besides the Batwa there are also about 3 others tribes in the region, this makes it wonderful to visit at the Semuliki valley national park.
Hiking in Semuliki National Park is a thrilling adventure that takes you through diverse terrains, including dense forests, rolling hills, and picturesque savannahs. Guided hikes offer the opportunity to explore hidden gems within the park, such as the Sempaya Hot Springs, where bubbling geothermal pools create an otherworldly atmosphere.
Nature walks provide a more relaxed and intimate way to appreciate the park's natural wonders. Accompanied by knowledgeable guides, visitors can stroll along well-marked trails, observing the intricate beauty of the flora and fauna. These walks offer a chance to spot primates, butterflies, and a myriad of bird species, as well as learn about the park's unique ecosystems.
For an exhilarating wildlife encounter, game drives are an ideal choice. Led by experienced guides, visitors embark on thrilling expeditions across the park's vast savannahs in search of iconic African animals. From majestic elephants and buffalo herds to graceful antelopes and elusive leopards, the game drives provide a front-row seat to witness the rich biodiversity of Semuliki National Park.
Whether hiking through dense forests, strolling along nature trails, or embarking on captivating game drives, Semuliki National Park offers an unforgettable experience for those seeking a deep connection with nature and the chance to witness the park's awe-inspiring wildlife up close.
Animals at Semuliki national park.
Semuliki National Park, located in Uganda, is a honeypot for wildlife enthusiasts. This lush paradise is home to a diverse array of animals, making it an exceptional destination for nature lovers. Exploring the park's rich ecosystems reveals a tapestry of captivating creatures.
Among the most iconic animals found in Semuliki National Park are the elusive forest elephants. These gentle giants roam the dense vegetation, their presence often revealed by their deep rumbling calls. Other large mammals that grace the park include buffaloes, leopards, and chimpanzees. The park is renowned for its thriving primate population, offering visitors the chance to encounter red colobus monkeys, vervet monkeys, and olive baboons.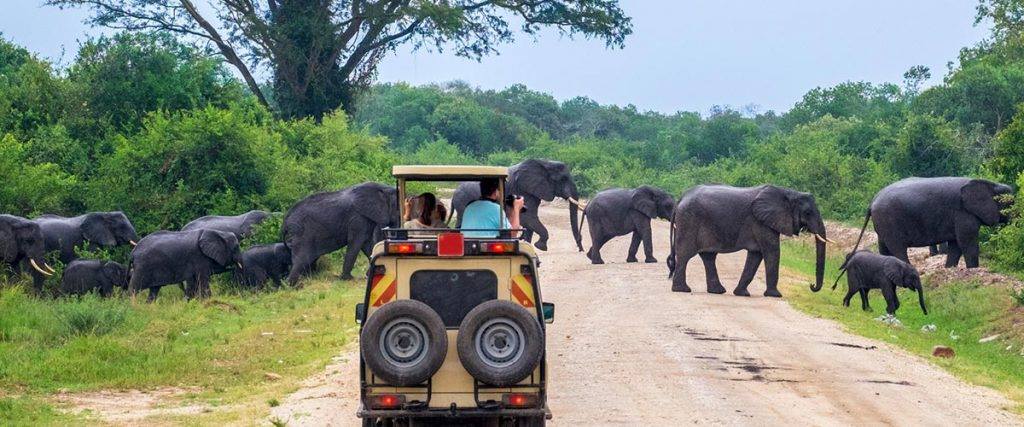 Birdwatchers will be enthralled by the park's avian inhabitants, with over 400 species recorded. Semuliki National Park is a birding paradise, harboring rare and endemic species such as the Nkulengu Rail, Black Dwarf Hornbill, and Yellow-throated Cuckoo. The enchanting sounds of vibrant songbirds and the graceful flight of colorful sunbirds create an immersive experience.
Additionally, the park boasts diverse reptiles, amphibians, and butterflies, adding to its ecological richness. Reptile enthusiasts may encounter the Nile crocodile, forest cobras, and various chameleons. The wetlands and rivers within the park are home to an assortment of aquatic life, including hippos and numerous fish species.
In summary, Semuliki National Park's wildlife is a mesmerizing blend of charismatic mammals, captivating primates, dazzling birds, and intriguing reptiles. A visit to this enchanting sanctuary is a unique opportunity to witness the beauty and diversity of Uganda's natural heritage.
Semuliki wildlife reserve,  offers guided nature walks are offered which  include forest hikes, and game drives which  are popular activities in Semuliki National Park. These activities allow visitors to immerse themselves in the breathtaking landscapes and encounter the park's diverse wildlife up close. Additionally, boat safaris along the Semuliki River offer a serene and picturesque experience, with the chance to spot various bird species, hippos, and crocodiles.
Fees charged at Semuliki national park
According to the trip planning guide for Uganda Like all national parks in Uganda ,safaris trip planning guide for visitors in terms of  fees include, visitors pay for visitation fees for both entrance and activities . the fees charged at Semuliki national park are as follows,
foreign non residents pay US$35
foreign residents pay US$ 25 while east African citizens pay 15000 shillings . this fees are charged per day per person.
for the Batwa cultural experience both non residents and  foreign residents pay 10 US$ while east African citizens pay 10000 shillings. the shoe bill hunting by boat requires foreign non residents to pay US$100, foreign residents  to pay US$100, foreign residents to pay US$80 while east African citizens pay 100000shillings.
all these fees are paid to Uganda Wild Life Authority through your agreed tour operator.
Amenities 
Amenities at Semuliki national park are provided to enhance visitors' experiences. The park offers well-maintained camping grounds and lodging facilities that allow visitors to immerse themselves in the natural beauty of the surroundings. Guided tours and knowledgeable park rangers are available to ensure the safety and enjoyment of visitors during their explorations. Additionally, the park has picnic areas where visitors can relax and enjoy meals amidst the breathtaking scenery. Visitors can also find visitor centers providing information about the park's flora, fauna, and conservation efforts. These amenities contribute to a comfortable and informative stay at Semuliki National Park.
Accommodation
Semuliki Safari Lodge: This luxury lodge is situated on the border of Semuliki National Park and offers stunning views of the surrounding savannah and Rwenzori Mountains. It provides spacious and comfortable cottages, a swimming pool, a restaurant, and various activities such as game drives, nature walks, and boat trips on Lake Albert.
Ntoroko Game Lodge: Located on the shores of Lake Albert, Ntoroko Game Lodge offers comfortable accommodation in chalets and safari tents. The lodge provides beautiful views of the lake and offers activities such as game drives, birdwatching, boat safaris, and fishing trips.
Kirumia Guesthouse: This budget-friendly option is situated in Bundibugyo town, which is the gateway to Semuliki National Park. The guesthouse offers basic but clean rooms, a restaurant, and a bar. It is a convenient option for those on a tighter budget.
Kyaninga Lodge: While not directly adjacent to Semuliki National Park, Kyaninga Lodge is a luxurious option located in Fort Portal, which is a popular gateway to the park. The lodge offers stunning views of Lake Kyaninga and the Rwenzori Mountains, along with elegant cottages, a swimming pool, a restaurant, and various activities.
there are options for everyone visiting Semuliki National Park, from luxury lodges to basic campsites, allowing visitors to find accommodations that suit their needs and budget.
Frequently Asked Questions
1. What is Semuliki National Park famous for?
Semuliki national park is famous for  its diverse number of birds  and the hot spring which has two vents that's the male and female hot springs with each having different temperatures.
2. What animals are in Semuliki National Park?
Semuliki National Park is home to diverse wildlife, including forest elephants, buffaloes, chimpanzees, and various monkey species. While it is renowned for its birdlife, the park also offers sightings of rare animals like the pygmy antelope and the red colobus monkey.
3. Do you need to book in advance to visit the Semuliki National Park?
Yes, it is recommended to book in advance if you plan on visiting Semuliki National Park. This will ensure that you have a spot and can make necessary arrangements for activities such as birdwatching, guided nature walks, and chimpanzee tracking. Booking in advance allows you to secure permits, accommodations, and necessary services to make your visit to the park more convenient and enjoyable. It's advisable to contact the park authorities or a reliable tour operator to make your bookings and obtain the required permits and information prior to your visit.
4.How do I get to Semuliki National Park?
To reach Semuliki National Park, you can fly into Entebbe International Airport in Uganda. From there, you can hire a private vehicle or take a taxi to the town of Fort Portal, which is a 4-5 hour drive away. Alternatively, you can take a domestic flight from Entebbe to Semuliki Airstrip, near the park. Upon arrival, you can hire a local guide or join a tour group to navigate the park. Prearranging transportation is recommended for a seamless journey to Semuliki National Park.
5. what is the best way to see Semuliki national park?
The best way to experience Semuliki National Park is by exploring its diverse ecosystems and wildlife through guided nature walks and game drives. Additionally, taking a boat ride along the Semuliki River offers a unique perspective and opportunity to spot aquatic wildlife and birds.
Where is Semuliki national park located?
Semuliki National Park is located in the Western Region of Uganda. It is situated in the Bundibugyo and Ntoroko districts, near the border with the Democratic Republic of the Congo.
Ultimately, the best time to visit at Semuliki National Park depends on your preferences and interests. If you prioritize wildlife viewing and ease of access, the dry season is recommended. However, if you enjoy birdwatching, lush landscapes, and don't mind the occasional rain, the wet season can offer a unique and rewarding experience.
Hits: 3