Best 5 Reasons To Visit Vyanda Forest Reserve In Burundi
Best 5 reasons to visit Vyanda Forest Reserve In Burundi are; chimpanzees, exploring, film making, bird watching and community. Vyanda Forest Reserve is in Burundi, Africa. Located in the southwest of Burundi in the province of Bururi managed by INENC, 90km away from Bujumbura. Which was established 1980. This site is 6sqkm. This forest can be accessed from the town Rumonge. Chimpanzees are the main attraction in the reserve and the brilliant untouched Vyanda forest reserve that tourists walk while following the wonderful chimpanzee sounds in the distance.
Visitor facilities are rare but when you go to the INENC offices in Rumonge, you should be able to organize a visit, it is mainly set up for those self driven clients but local transport can be organized. Chimpanzees here are not tamed for close contact like in some other parks where you can get close to one.
Best 5 reasons to visit Vyanda Forest Reserve are explained as follows;
1. Chimpanzees in Vyanda Forest Reserve
Did you know that humans and chimps share an ancestor who lived some seven million to thirteen million years ago, they are an intelligent species that know how to use tools, highly social and also live in communities. The most common animals making them one of the best 5 reasons to visit Vyanda Forest Reserve are chimpanzees known for a population of around 140 (census as of 2009) that are always on the tree tops and deep in the forest, and if you are interested in seeing them, one must follow the voices they make in the forest.
However they are not tamed for close contact like those in the zoo and are always trekked with guides to protect the tourists and maintain their safe distance from the chimps. In Rumonge, you are expected to pay BIF 10,000 for entry and guide in the forest, BIF15,000 if you see the chimps, and BIF 5,000 if you don't see the chimps. It is always fascinating to see these lovely endangered creatures having a gestation period 243 days.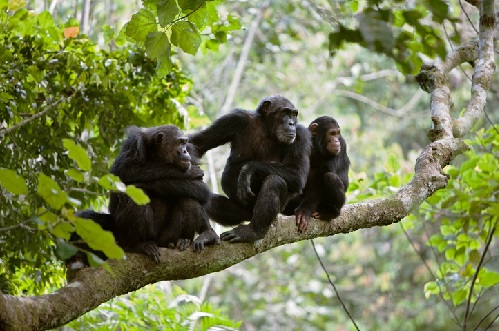 2. Exploring the nature and beauty of Vyanda Forest Reserve
Vyanda Forest Reserve is located in southwest of Burundi having indigenous plants species around the protected areas. This is also one of the best 5 reasons to visit Vyanda Forest Reserve. The reserves covered with miombo forests characterized with grasslands, savannas and shrub lands with its dominance being Brachystegia (plant with a higher classification as Detarioideae) and mountain forests characterized by being on high altitudes and form coniferous forests.
The reserve also having chimps (Pan Troglodytes) estimated to be 140 also make up for beauty of the reserve in general. The ERB association working for the UNDP project on development of spatial planning with contour lines and reafforestation of the indigenous species. This makes up for an amazing exploring of the forest.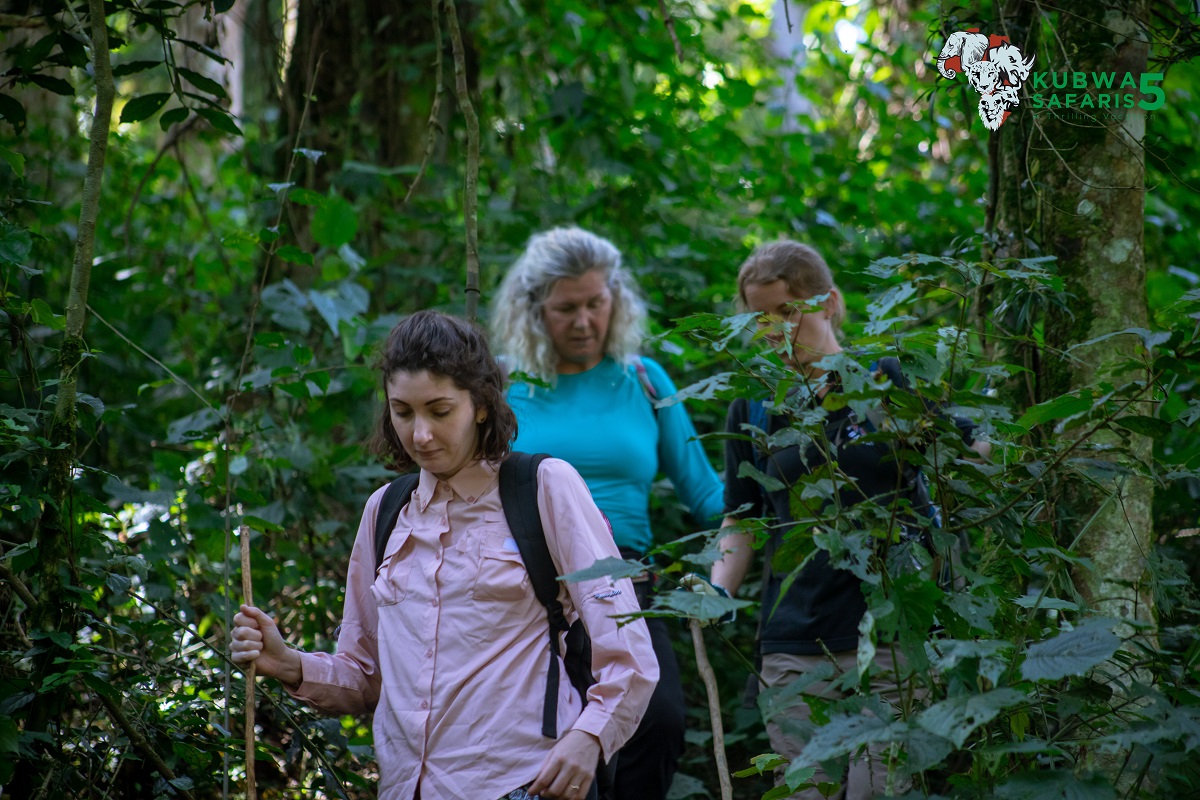 3. Film making in Vyanda Forest Reserve
Have you ever wanted to make a film or watch while its being made or see where are made, Vyanda Forest Reserve is the place for you and is best for filming chimps and the beautiful landscapes of Burundi. Opportunities to film the community are also available but to film in the reserve, you need to first get permission. Requirements of filming in Burundi are; You must complete  all necessary applications with the help of Film Crew Fixers, unauthorized filming, photography or any recordings of main infrastructures like airport, are all illegal and penalties are arrests, fines, classification of equipment.
Filming is done throughout the year but the best time done is during the months of December to February and then June to October which is relatively drier  than March to May and November. Different things can be filmed there including the mammals and the birds that dwell in this paradise. No equipment exists so you should move with a camcorder, mirror less camera, light reflector, headphones, external hard drive, extra batteries, wireless microphone, drone for aerial coverage and so many on.
Film crew Fixers will help you organize transport for the film crews to film in Vyanda forest depending on their interests. 4×4 land cruisers are recommended that cost from USD 200 to 250 per vehicle per day with driver/fixer. All vehicles come with drivers who act as location fixers who already know these places because they have already been there for many times, and also act as intermediaries between you and the office while in Vyanda forest nature reserve. This is also one of the best 5 reasons to visit Vyanda Forest Reserve because you can make a fantastic film and have the same feeling while filming it.
4. Bird watching in the Vyanda Forest Reserve
Yes, birds are there in Vyanda Forest Reserve and this is done usually in the early morning as a birding session for the bird lovers. Though its a stunningly rewarding making it one of the best 5 reasons to visit Vyanda Forest Reserve, it is still in its infant stages of development and also the guides are improving in terms of their knowledge about the birds. Some of the birds noticeable include the Ross Turaco and the gray checked horn bill.
Bird watching can be hard to do in Vyanda Forest Reserve because of the high standing canopy which makes this activity challenging but equally everything seen ranks as good sightings, the birds are always flying high in the trees making it hard to identify which called for fairly good zooming equipment to aid in the different excursions or trips.
5. Community of Vyanda Forest Reserve
The commune of Vyanda has seen a large increase in income tax because of the several trainings on mobilizing their management and participation. The vast majority of communities in Burundi population being Hutu, traditionally they are farming people and the others are Tutsi. With the various associations have been established to engage with the local communities to benefit properly from the forest.
But few real cultural differences are seen between the two because both speak Rundi and such Homogeneity is quite rare in the sub-Saharan and emphasizes the historically close cultural and ethnic ties among the people of Burundi. Agriculture is the main economic activity done in the country accounting for less than one fourth of the gross domestic product. The locals support the forest in various ways like nursery management and tree planting for reafforestation of degraded areas of the reserve.
Coffee, chiefly arabica and their staple food includes beans, corn( maize), cassava and sorghum. This presents an exciting event or experience of learning all this in the community at Vyanda Forest Reserve. You get to learn the different languages spoken in Burundi and also the small details differentiating the Tutsi from the Hutu.
Other than the best 5 reasons to visit Vyanda Forest Reserve;
You can also be interested in the staying at the Tanganyika Blue bay resort in Rumonge located on the shores of lake Tanganyika or in the local guest houses then driving to the natural park, having nature walks or researching about the vegetation in the forest and the chimpanzees in the forest.
When to visit Vyanda Forest Reserve
Vyanda Forest Reserve is visited throughout the whole year but for those dealing in filming, the best time is during the months of December to February and then June to October which is relatively drier than March to May. Meaning that if you prefer to walk in the forest without getting muddy, you should pick the drier months.
How to get to Vyanda Forest Reserve
Vyanda Forest Reserve (4670 ha) is located in the southwest of Burundi in the province of Bururi, 90km from away from Bujumbura where they have their main airport called Melchior Ndadaye international airport where you are to land when you get to Burundi. The reserve can be accessed through Bujumbura to Rumonge 80km apart which is a 3 hour drive in 4×4 vehicles and from Rumoge to Vyanda forest nature reserve 37km apart taking  a 41 minute drive.
Accommodation in Vyanda Forest Reserve
In Vyanda, accommodation is taken to the at-most respect because its where people are supposed to stay luxuriously while on an excursion, holiday, or trip and always want to make the guest feel at home. The accommodations are classifies into three namely luxurious, mid-range, budget options. Given the places to live in are far, also accommodation is automatically far.
Luxurious accommodations
These are meant for the guests who are willing to pay more for their luxurious stay in the area.
Blue bay Beach Resort and Spa; a 5 star hotel having double or twin rooms, junior suite, free WiFi, restaurant, swimming pool services all at a price of USH 1,201,272.
Mid-range accommodations
These are meant for the people that are not willing to pay a moderate amount of money not too high or too low but just want the right living conditions for accommodation.
Botanika; is one of the few hotels with air conditioning offering restaurant, WiFi, all at USH 252,714.
Budget accommodations
These are meant for those that are not willing to pay much money to stay in the area but looking for affordable amounts .
 Kwetu Guest house; This is a good accommodation with a good location all round, sightseeing, recreation and getting around.
Ku Kanyamuneza House; Also having a good location, recreation, dining and getting around.
Hits: 4