Best 5 Reasons To Visit Khaudum Park In Namibia
The best 5 reasons to visit Khaudum national park include; wildlife viewing, birding, game drives, walking safaris, camping. Khaudum national park is located in the north east of Namibia and is an isolated and relatively small park. The park is located in the far north eastern region of Namibia along the Caprivi Strip. The park is on top of Botswana and below Angola. The park covers an area of 1,483.4 sq miles.
It is one of the parks located in the far north-eastern region of the country with other parks including Bwabwata national park, Mudumu national park, Magnetti national park, and Nkasa Lupala national park. The national park consists of short dry forest and short acacia tree which become thicker along the riverine areas. Along the three dry rivers, the park is characterized by the Kalahari forests that are also thicker with thorn bushes. The river beds are also associated with peaty-bog thick with reeds and some cases water lilies.
The park is an African wilderness, this area is virginly remote and untouched. In some cases, people have to referred to it as Namibia's forgotten wilderness with higher chances of seeing animals more than people. The wildlife in this park is often seasonal with greater prevalence in the rainy season and some of the hopeful sightings include; giraffes, elephants, kudu, eland, and predators including lions, leopards, wild dogs among take refuge in the vast wilderness.
During the moths between November and March, there are over 320 bird species of birds nesting and migrating through the parking area. The park was crated as an important protected are for the migration of wildlife traveling between Zambia, Botswana and Namibia. The park also works with its neighboring parks to create an extensive and significant protective corridor for these animals.
Speaking of conservation, the park has also been established as a lion conservation area given the reducing number of lions in the whole of Africa which is a commitment all national parks in Africa have taken into consideration. Because of the vulnerability of elephants to the threats of poachers who poach them for their skins and ivory, Namibia is establishing protected routes along their migration routes  to also further protect the animals.
The best 5 reason to visit Khaudum national park are explained as follows;
1. Wildlife viewing in Khaudum national park
wildlife or game viewing in this park is one of the best 5 reasons to visit Khaudum national park because it has some of the big five animals and some of the rare and endangered species of wildlife that include; elephants, zebra, giraffe, wildebeest, greater kudu and oryx which are seen as well as the unusual antelope such as the tsessebe and roan, these are characterized with the dry season when they migrate from the neighboring Botswana.
In addition the park also offers adventurous viewing involving lions, spotted in one of the strongholds for wild dogs. Red hartebeest is also spotted occasionally in the park, also the smaller predators are seen like the side-striped jackal which is quite common in the park. For the best viewing of wildlife, Khaudum is best visited in the dry moths from May to October where during this time large herds of elephant migrate into the park from the neighboring Botswana.
While vegetation also tends to become thicker in the wet season from November to April, making the wildlife more difficult to see because they hide in the vegetation that is sometimes impassable by tourists making the dry season the best to see them. Its always unreal to realize that the animals also have timetables and know that when there is no water, we all have to go south north, east or west in search for the water collectively.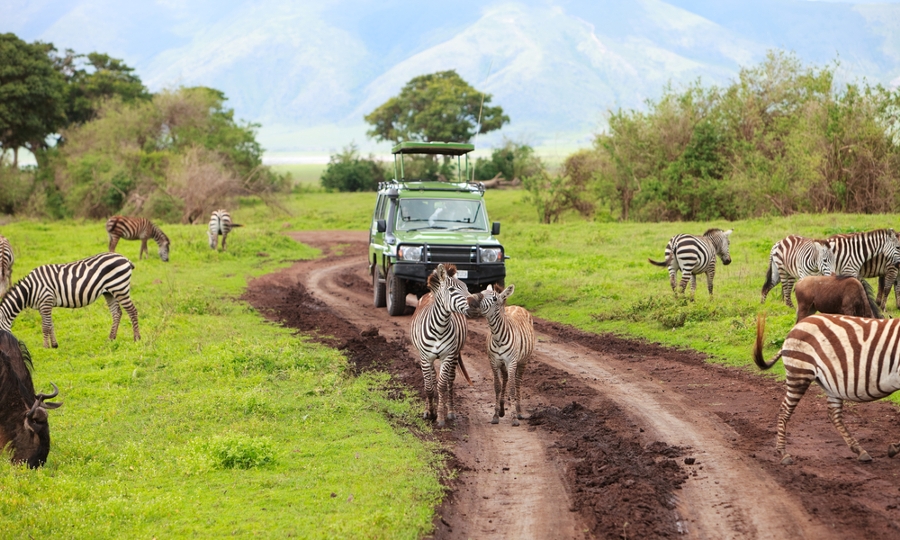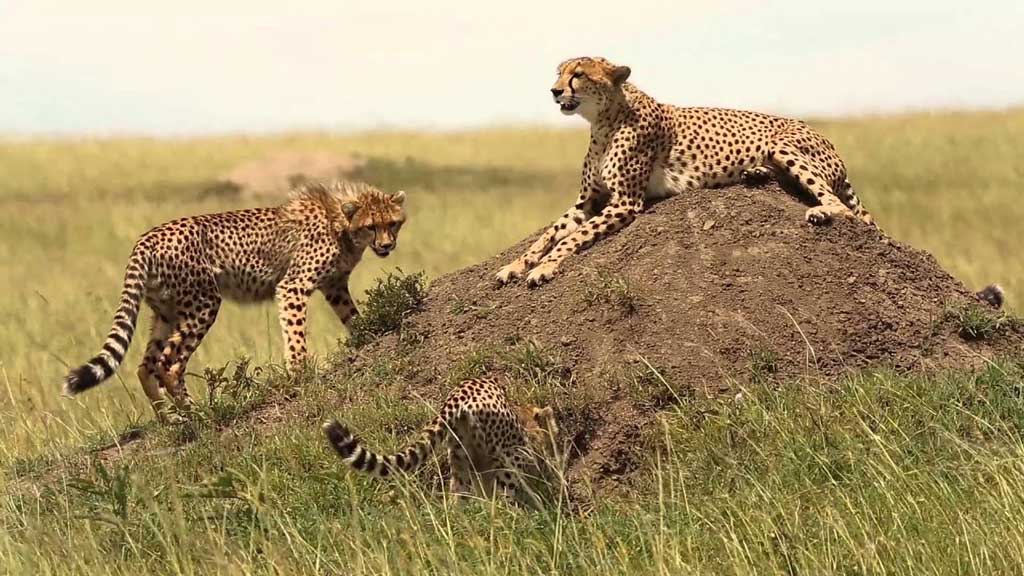 2. Bird watching in Khaudum national park
The Khaudum park is home many bird species. 320 bird species are recorded to take refuge in this magnificent park. Among these, there are over 50 predator species of birds making it an exciting place to visit. Birds recorded include ground horn-bill, African hobby falcon, racket-tailed roller and Brad-field's horn bill. The summer visitors are Abdim's stork, yellow-billed kite, steppe and lesser spotted eagles and African golden oriole.
All these can be seen in one package at Khaudum national park. In particular the African falcon is a dark compact, medium sized falcon. Most active at dawn and dusk. Its flight is fast, direct and powerful, it is local and uncommon in a wide variety of habitats including, forests, woodland and Savannah. It sometimes hunts over very open habitats like grasslands. This makes the park a fascinating to visit to see this rarely seen bird species.
3. Game drives in Khaudum national park
Khaudum national park is a special place providing the opportunity to see wildlife species like elephants, giraffe and other larger mammals who migrate through the area in search of water. The trails in Khaudum national park are actually rugged 4×4 trails that traverse through the park giving way for chances to see wildlife. Rangers and guides are provided in the park to take you through the trails in order to have a good wildlife viewing and site seeing game drive.
Of course you are allowed to get out of the car but only where it is known to be safe by the tour guides who know the park inside out. They also provide information about the different wildlife seen while on the drive so any queries you might have will be tended to immediately.
4. Walking safaris in Khaudum national park
Securing a guide in the park is possible for a walking safari in order to indulge yourself in something new. This also presents a good chance to see the wilderness for what it really looks like and in a different perspective and hopefully make a more intimate encounter with the terrain that you might miss while in a game drive. In a game drive you are limited to the number of times you move out of the car. Walking safaris do not limit you because you are taken through the different bushes and rugged terrain in the national park which  does not allow you miss some of the highlights you would have missed wile in a game drive.
5. Camping in Khaudum national park
Khaudum national park has six campsites  and hiking around the campsites is the primary on foot activity. Camping is a fascinating activity done in the park where people are allowed to live in the wilderness with of course properly protected areas. Tourists come to enjoy the experience of living in the wild like our ancestors did in the past. For example Khaudum camp that is located in the northern part of Khaudum national park that has been privatized and completely been renovated in 2015.
The best experience is in the morning when you wake up to spectacular landscapes , abundant wildlife, with the chance to see wild dogs and rare roan antelopes. All this can be seen when you allow yourself to get in touch with the park and its many wonders. If you are worried about the conditions of living there, do not worry. The campsite has individual Ablution, hot water, braai facilities and so many others that can also help make you feel at home for those might change their minds about camping when its too late.
Other than the best 5 reasons to visit the Khaudum national park, you may also like the following when you get to the park; visiting the lion conservation area, visiting the border where animals cross from and so many more depending on what you would like to do in a vast wilderness.
When to visit Khaudum national park
The park can be visited throughout the year depending on tourists timetables or schedules, but the best moths to visit Khaudum national park in Namibia is between April and September/October which makes up the dry season. This is the season when the birds migratory birds and animals all look for water because of its scarcity and join in one place to all share the water.
How to get to Khaudum national park
Khaudum park is isolated and situated in the Kalahari  desert at the west of the Caprivi strip in the northeast of Namibia, it is a very remote and inaccessible park but is home to  some magnificent animals. Located 796km northeast of Windhoek. If you are planning to travel by road, you should have a 4×4 vehicle.
The sandy roads are challenging and self drive should only be undertaken by travelers who have a lot of experience with the expeditions. The tours begin in Windhoek. In Windhoek, there is an airport called Hosea Kutako International Airport that you land on after your flight, which is found 40km east of the city.
Accommodation in Khaudum national park
Accommodation in Khaudum national park is based on mainly camping because visitor facilities are not common in the area and if one is willing to live luxuriously, you have to pick a place that is not in the park.
Camps in Khaudum national park
 Onguma Forest camp; The camp provides accommodation, free breakfast, free WiFi, pool activities, air conditioning and others all at a price of USh 1,390,042.
Nhoma Safari Camp; The camp is a small activity oriented, tented camp of Namibia on communal land of the Ju|'hoan San. Offering restaurant, breakfast and others.
Other accommodations near Khaudum national park
 Kololo Guest house; Set 2.8km from Katima Mulilo, offering restaurant, bar and air conditioning with a patio and free WiFi all at a price of USh 164,992.
Namushasha River Lodge, Gondwana collection Namibia; Bordering the Namushasha river, this laid back lodge is 12 minute walk from Namushasha heritage center and 48 km from horseshoe viewpoint. Offering services like accommodation, restaurant.
Hits: 27