The Best 15 Safari Lodges In Kenya
The best 15 safari lodges in Kenya include; Ikweta Safari Camp, Elewana Elsa's Kopje, Leopard Rock Lodge, Semadep Mara Camp, Olarro Plains, Neptune Mara Rianta Luxury Camp, Kibo Safari Camp, Ol Tukai Lodge Amboseli, Amboseli Serena Safari Lodge Lake Nakuru, Sopa Lodge, Sarova Lion Hill Game Lodge, Maili Saba Camp – Nakuru, Kilaguni Serena Safari Lodge, Maneaters, Taita Hills Safari Resort & Spa
Kenya is located in east Africa and it is one of the leading travel destinations in Africa, many hundreds and thousands of travelers visit kenys each year mainly because of its stunning land scapes, magnificent wildlife and plesant climate, The national park system of Kenya is mainly maintained by the Kenya Wildlife Service. National parks in kenya include;Lake Nakuru National ParkAberdare National Park, Amboseli National Park,Masai Mara National Park, Meru National Park, Mount Longonot National Park
Others areArabuko Sokoke National Park, Central Island National Park, Chyulu Hills National Park, Hell's Gate National Park, Kisite-Mpunguti Marine National Park, Kora National Park, Malindi Marine National Park, Malka Mari National Park, Mombasa Marine Park, Mount Elgon National Park, Mount Kenya National Park, Nairobi National Park, Ol Donyo Sabuk National Park, Ruma National Park, Saiwa Swamp National Park, Sibiloi National Park, Tsavo East National Park, Tsavo West National Park, Watamu Marine National Park
Accommodation in Kenya
Meru National park
1 Ikweta Safari Camp
Ikweta Safari Camp is one of the great choices for a stay in Meru National Park. The outdoor pool is a great spot to take a dip, and guests can grab a bite to eat at Two Zebras, which serves international cuisine and is open for breakfast, lunch and dinner. A bar/lounge, a terrace and a garden are other highlights. Fellow travellers say great things about the comfortable beds and helpful staff.Each guest tent has a design with a separate bathroom en-suite with a modern shower, a toilet and a private veranda. All tents face East for guests to enjoy the spectacular sunrise over Meru National Park from the comfort of their beds.
2.Elewana Elsa's Kopje
Elewena Elsa's Kopje is sculpted into Mughwango Hill located just above the site of George Adamson's original camp where he raised and released orphan lions before conservation became fashionable. Each cottage is crafted around the rocks, with a large bedroom, open sitting room, veranda and spacious bathroom, each with breathtaking views. Guests can enjoy inimitable seclusion in the vast expanse of Elsa's Kopje
Elewana Elsa's Kopje offers an airport shuttle (available 24 hours) for USD 150 per person one-way. After having fun at the outdoor pool, you can grab a bite to eat at the restaurant or unwind with a drink at the bar/lounge.
3.Leopard Rock Lodge
Leopard Rock Lodge – exclusive lodge  Leopard Rock is a luxurious accommodation lodge located in Meru National Park Kenya, open to wildlife from where you can see closely wild animals and predators who come inside the lodge to drink water at the river.
It offers a magnificent view from the King sized bed which from its comfort one can view the tropical river and Bisanadi reserve on 3.5 km along a tropical river where there are hippos, many birds and all wild animals inside the lodge
It is a great choice for a stay in Meru National Park, Leopard Rock Lodge features a free airport shuttle. Guests indulge in deep-tissue massages, then grab a bite to eat at the restaurant. An outdoor pool, a bar/lounge and a terrace are other features.
Masai mara game reserve
4.Semadep Mara Camp
It is located in Masai Mara, Semadep Mara Camp offers a garden and children's playground. Sekenani Main Gate is 2 km away. Free WiFi is offered .
The accommodation has a seating area. Some units have a terrace and/or balcony. There is also a kitchen, equipped with a dishwasher and minibar. Each unit is equipped with a private bathroom with a bath or shower. The camping offers free private parking on-site
5Neptune Mara Rianta Luxury Camp
Neptune Mara Rianta luxury Camp is situated in the north of the Masai Mara National Reserve. This luxury-tented camp overlooks the Mara River and is surrounded by wildlife.
Each luxury tent, built on a wooden platform, has a private viewing deck. It includes a sitting area, a writing desk and laptop safe box. The private bathroom has a spacious shower and twin basins.
6.Olarro Plains
Olarro Plains is located in the Olarro Private Wilderness Conservancy near the Maasai Mara National Park in Kenya. Providing garden views, Olarro Plains in Masai Mara provides accommodation, a restaurant, an outdoor swimming pool, a bar, a shared lounge and a terrace. Both WiFi and private parking are available at the lodge free of charge.
There is a private bathroom with shower in every unit, along with bathrobes, slippers and a hairdryer.
Amboseli National Park
7.Kibo Safari Camp
Kibo Safari located in within the Amboseli National Reserve. it is a luxury tented camp at the foot of Mount Kilimanjaro which is the highest mountain in Africa.Kibo Private Wing is located less than 2km from the KWS Kimana Gate. It is exclusive and eco-friendly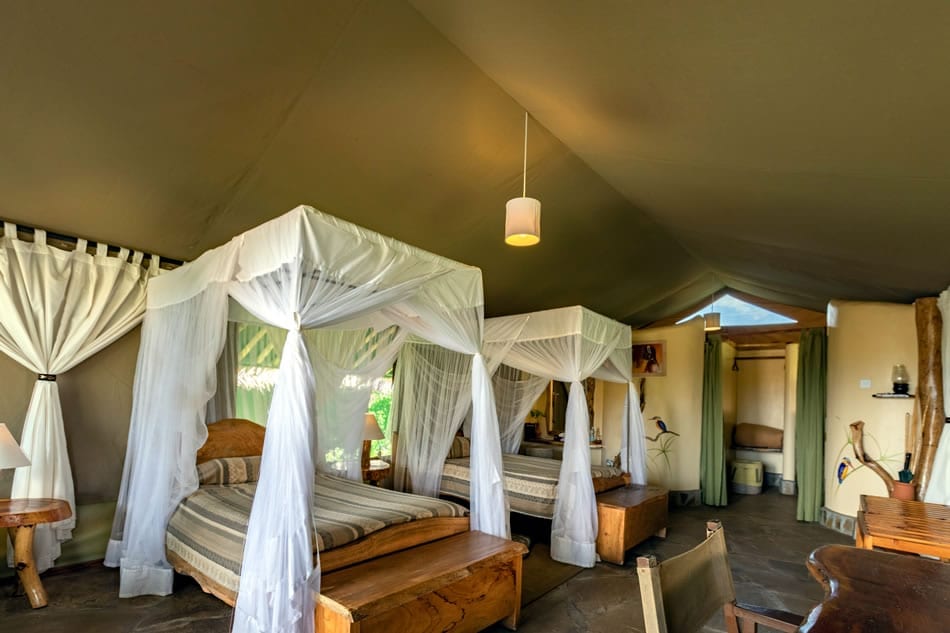 8.Ol Tukai Lodge Amboseli
It is located in the heart of the Amboseli National Park, offering stunning views of Mount Kilimanjaro
Ol Tukai Lodge Amboseli offers its guests a guest lounge, restaurant and a pool.
It also has well furnished furnitures and  all rooms have fans and mosquito nets, It also offers a great view of Mount Kilimanjaro or the wetlands. With luck, guests can view elephants from the comfort of their own terrace.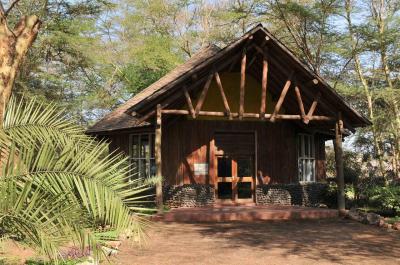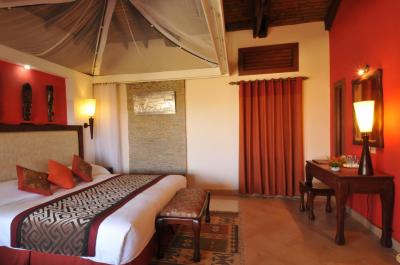 9.Amboseli Serena Safari Lodge
It is located in an acacia grove by a gentle mountain spring the hotel comprises of a Maasai inspired design along with a garden restaurant and a palm shaded swimming pool and it is decorated with local antiques, artefacts and artwork, it also has two bedroom Family Room is which is  equipped with one king bed, a second bedroom with two twin beds, a shared bathroom and a private balcony overlooking the majestic grasslands of Amboseli National Park.
Lake Nakuru National park
10 Lake Nakuru Sopa Lodge
Lake Nakuru Lodge is a beautiful lodge located  on a range of hills that form the western limits of Africa's Great Rift Valley, the lodge offers spectacular views over the vastness of Africa. inside Lake Nakuru National offering magnificent views of the lake and wildlife. It offers accommodation with free WiFi, seating area and flat-screen TV it also has a private bathroom with bath and free toiletries in each unit, along with a hair dryer.
A buffet breakfast is served each morning at the property. There is an in-house restaurant, which serves a variety of Indian, African and American dishes and also offers dairy-free, gluten-free and vegetarian options.
The lodge offers an outdoor pool
11 Sarova Lion Hill Game Lodge
The lodge is located in Lake Nakuru National Park with views of Lake Nakuru, Sarova Lion Hill Game Lodge is located in the Rift Valley Province and 160 km away from Nairobi. It offers a restaurant and outdoor pool it also has a garden and a bar as well as a games room with indoor games.
The chalet-style accommodation will provide you with a patio, minibar and tea-and-coffee making facilities. The bathrooms are en-suite with a shower.
The lodge is a 30-minute drive from the park's private airstrip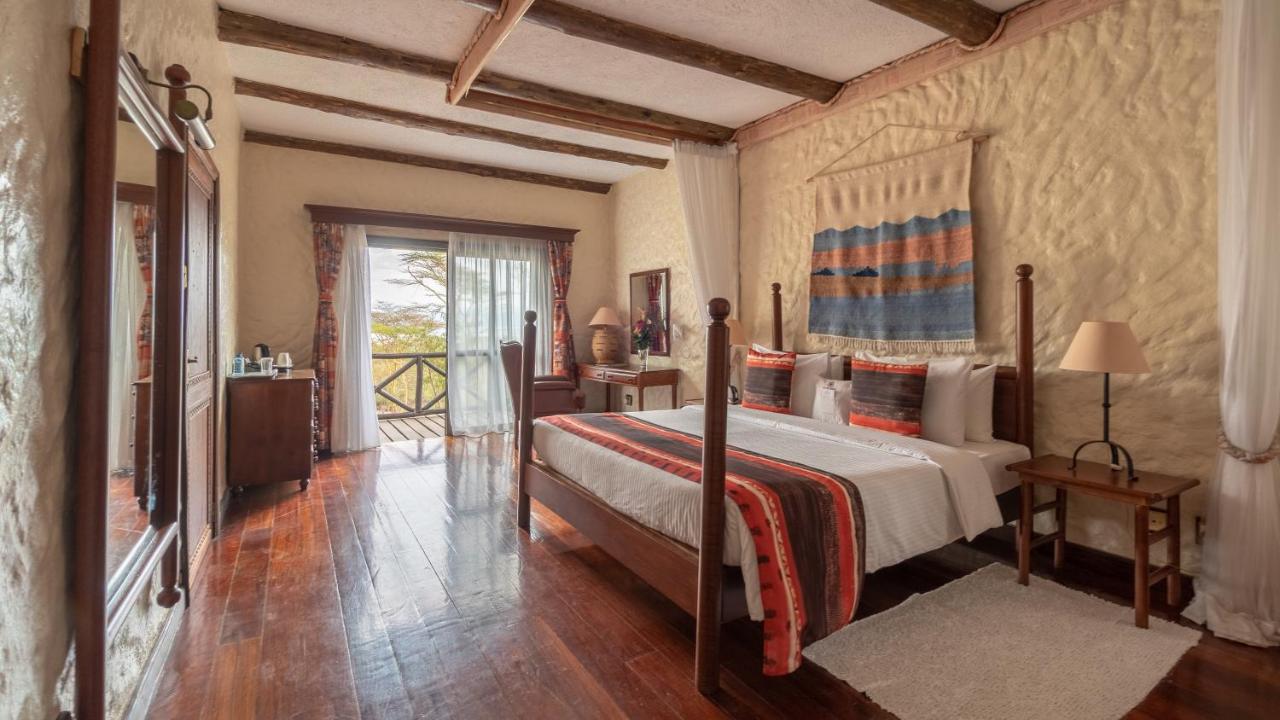 12 Maili Saba Camp – Nakuru
It is located within Nakuru just 3 km from the magnificent view of Menengai Crater peak and it offers accommodation with free WiFi, a terrace or a patio and access to a garden and a year-round outdoor pool.The units offer a view of the Menengai Crater. The rooms also feature a private bathroom while some rooms are interconnected with the kid's room. Mosquito nets are available on request.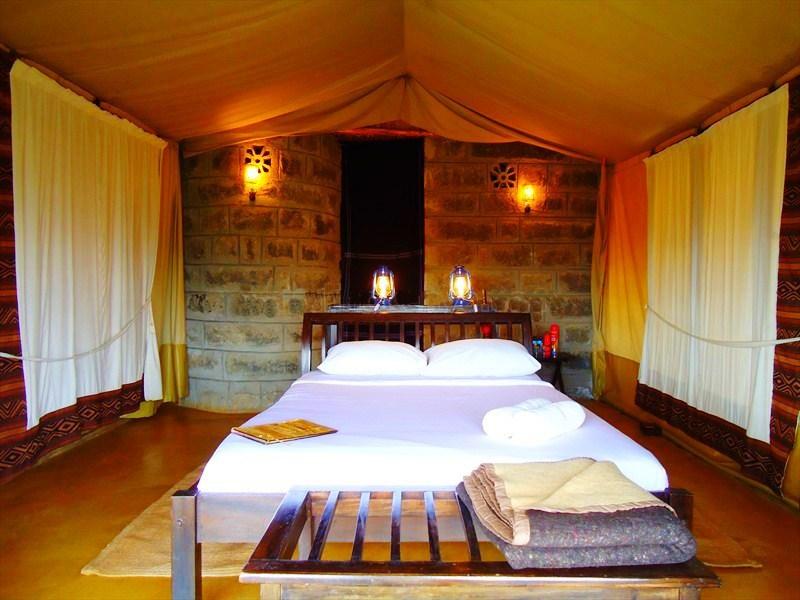 Tsavo national park
13 Kilaguni Serena Safari Lodge
Set in Tsavo West National Park, Kilaguni Serena Safari Lodge features a swimming pool, stunning views of the Chyulu Hills and overlooks its own waterhole visited daily by elephants, buffaloes and a wide variety of game. Mtito Andei Railway Station is 30 km from the property.
There is a private bathroom with slippers and free toiletries in each unit. Towels and bed linen are available. Faced in volcanic stone and utilizing the natural rocky thatched central dining area.
14 Maneaters
Maneaters is located in Tsavo With river views and it also has a restaurant, a shared lounge, bar, garden, year-round outdoor pool and sun terrace. It also offers WiFi and private parking which are accessible at the lodge free of charge. There is a fully equipped private bathroom with shower and free toiletries.
A car rental service is available at the accommodation
A Full English/Irish breakfast is available every morning at Maneaters.
15 Taita Hills Safari Resort & Spa
It is located in Tsavo offering 5-star accommodation with access to a garden and an outdoor swimming pool. Free WiFi is offered. The property features a museum that showcases World war 1 memorabilia. Some units have a dining area and/or a balcony.A buffet breakfast can be enjoyed at the property. The in-house restaurant serves Indian and American cuisine.
The lodge offers a children's playground.
Hits: 8