Best 10 reasons to visit Linyanti swamp in Botswana
Best 10 reasons to visit Linyanti swamp are wildlife, remoteness, guided walks, camping, birding, explore Linyanti, air transfers, family suites, wild dogs, game drives.
Linyanti swamp is along the river Linyanti which forms a natural boundary between Botswana and Namibia at the Northern west corner of the Chobe National Park flowing further to become river Chobe. The Linyanti is very similar to the Okavango delta in appearance wildlife and vegetation. Linyanti Swamp is formed where the Linyanti river suddenly changes directions by 90 degrees.
At 900sqkm, Linyanti swamp is an area that further expands in Selinda reserve in the West and Namibia's remote Mamili National Park on the northern bank of river Kwando. Linyanti swamp is relatively remote making it one of the best safari spots in Botswana. Linyanti has a variety of flora and fauna including wildebeest, zebra, elephants, hundreds of crocodiles and lions. Insects off different species like dragon flies, fly from water lily to water lily that provide nutrients for the baboons that feed on them.
April to October is the best time to visit because  the rainy season brings about the growth of green and fascinating vegetation decorated with wild flowers. Camps in Linyanti swamp are reachable mostly by air, flights are usually from Maun or Kasane by private planes which can also be arranged from camp to camp.
The best 10 reasons to visit Linyanti swamp are;
Wildlife concentration of Linyanti swamp
Linyanti swamp is a vast area of famous wilderness located in Botswana stretching from the Linyanti river to the Okavango delta making this one of the best 10 reasons to visit Linyanti swamp. The wide open grasslands provide shelter and food for different species of wildlife like herds of zebras, wildebeest and elephants. Huge breeds of different herds are spotted and heard trumpeting in the papyrus vegetation to drink from the river and as the sun sets, elephants emerge from the water and trampling the ground to create a cloud of dust which forms a great sight in Africa.
Prides of lions are seen as well as leopards and rare wild dogs that also search for their prey in the midst of the grasslands and papyrus vegetation. The large shady forests also provide shelter for baboons that can be heard barking into the air.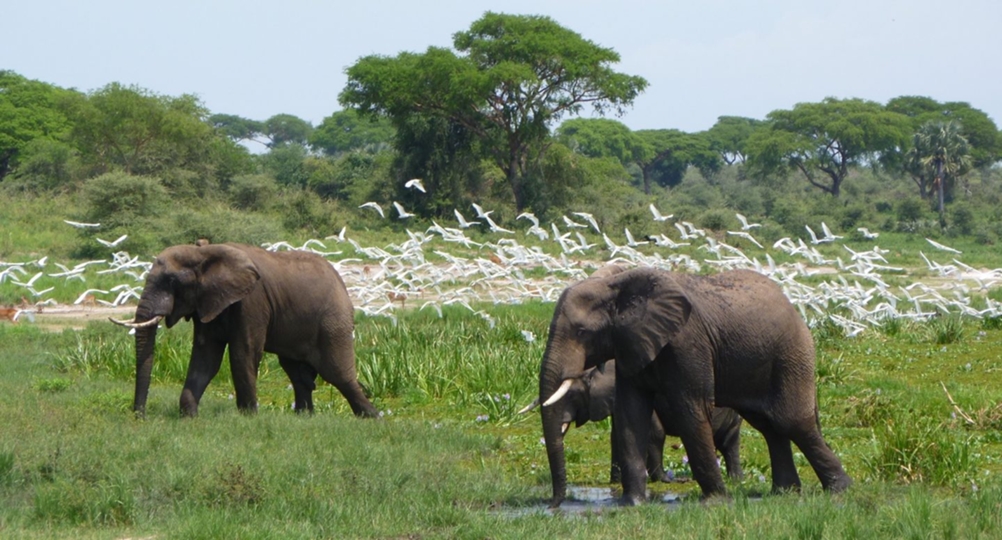 2.  Remoteness and inaccessibility of Linyanti swamp
The remoteness  and inaccessibility of Linyanti swamp provides a fantastic safari getaway that includes a game rich  experience. Known for its high concentration of flora and fauna including herbivores, primates aquatic life, the papyrus vegetation and shady trees provide an unpredictable safari adventure for the adventure lovers.
With camps in this remote area (accessible by light aircraft) provides direct or close contact with the animals in the swamp, also providing off-road, night-drives to guests. Land and water safaris are provided along the swamp with many more activities like fishing, sleep-outs. This opportunity runs from beginning of June until early November.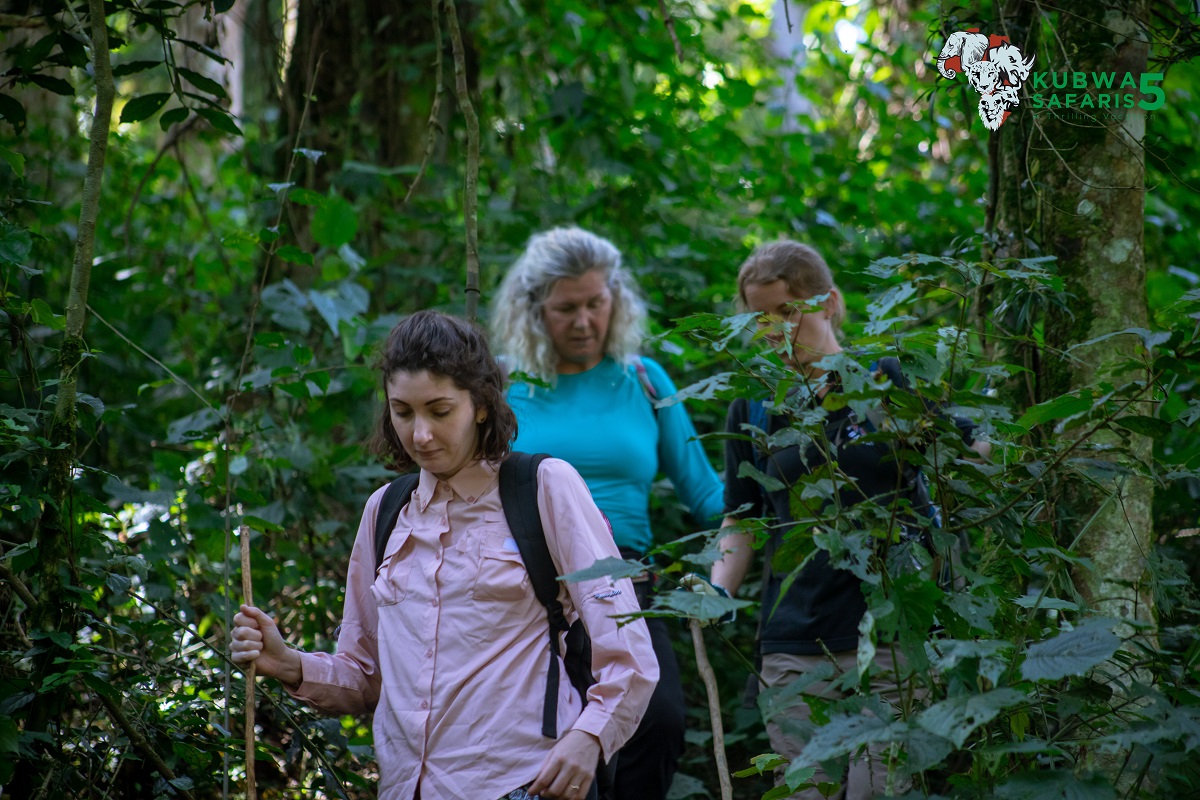 3. Guided walks in Linyanti swamp
As a private reserve, Linyanti swamp provides guided walks through the vegetation made up of riverine woodlands along Kwando and Linyanti rivers, grasslands bordering the Savuti channel and also dryer woodlands inland from the water ways. This also provides an amazing feel while you are in the midst of wilderness of wild flowers and plants.
4. Camping experience in Linyanti swamp
Linyanti swamp is a small camping ground, 39 km northwest of Savuti. It lies among the tall riverine trees overlooking the perennial Linyanti river, the camp is generally a quieter camp because of its far proximity from the main tourist circuit for those seeking peace and quiet environment, having dry season concentrations of elephants also adding to the already fantastic camping experience.
5. Bird watching in Linyanti swamp
Linyanti is one of the best bird watching spots with an enormous number of bird species for example;Grus carunculatus (walted crane) which is regularly seen in small numbers as too is Egretta vinaceigula (slaty egret). 500 to 700 Pelecanus onocrotalus ( great white pelican) occur regularly in the non-breeding season, these provide a wide variety of birds for those of you who are bird lovers in addition providing a close contact withe birds and getting to know them.
6. Explore Linyanti river in Linyanti
Linyanti swamp is situated on and along the river Linyanti where different activities like canoeing and fishing can be done while exploring the different vegetation. Based on Savuti camp, Kings pool camp and DumaTau camp offering boat cruises in the Linyanti river, these magnificent trips offer an excellent bird watching and as well as possibility of seeing animals. While on the midday and afternoon cruises, there are also possibilities of seeing elephants drinking or even crossing the river.
7. Air transfers between camps in Linyanti swamp
Linyanti camp is known for its remoteness, hosted by passionate and knowledgeable guides who uncover the secrets of this vast wilderness but it is located deep in the north western corner of the Chobe national park on the river border between Botswana and Namibia. To access this beautiful paradise, you are flown to the local airstrip from Linyanti camp and back at Saile airstrip, this also provide a new experience where guests are exposed to vegetation and wildlife seen from above.
8. Spacious family suites in Linyanti swamp
The luxurious open camps situated in Linyanti are Kings camp pool, DumaTau, Linyanti Tented camp among others are embroidered to in a luxurious way to fit the needs of the guests received at Linyanti with privacy, Eco-friendly, swimming pool, restaurant, wedding & honeymoon amenities, providing a excellent hideaway from the noise of the Botswana urban areas.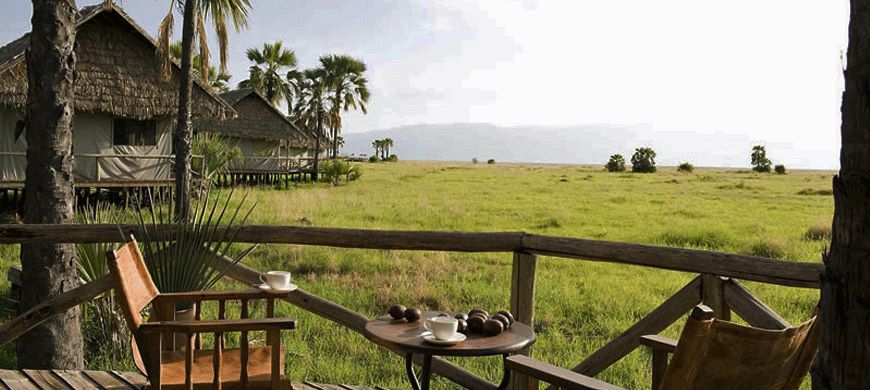 9. Fascinating chance of wild dog sightings
Wild dogs are making are making a strong across the parts of Africa, Botswana has been known for a 'wild dog country' and in Linyanti swamp is where wild dogs can be seen in large numbers because of its vast wilderness, here several packs of wild dogs roam confidently as they have no bound territories that they are bound to.
10. Game drives through Linyanti swamp
This is one of the best 10 reasons to visit Linyanti swamp because of the different that live in the linyanti swamp, and some of the animals seen on a game drive include; wild dogs, hippos, water bucks, kudus among others and the best time of going for game drives in Linyanti  is during the dry winter season when the vegetation is scanty allowing you an easier view of wildlife, some moving towards the Linyanti river for water giving you a nice and unique experience of  game drives.
Other than these best 10 reasons to visit Linyanti swamp, there are also other reasons as to why you must find Linyanti swamp fascinating like horseback riding, photo safaris, nature walks, and also going for research study of the different vegetation within the linyanti swamp.
When to visit Linyanti swamp
The dry season is the best time to visit Linyanti swamp that occurs during the period of May to October which has scarcity of water forming scanty water pools and holes attracting many herbivores, primates among others.
Rains in Linyanti swamp come around November to march with slightly high temperatures making it a mosquito breeding ground which means you if you decide to come around that time, you should consider moving with mosquito repellents for malaria.
How to get to Linyanti swamp
There are two ways of getting to Linyanti swamp and these are by air and by road. By air, tourists use light aircraft that fly them from Maun or Kasane by private charter, also swamp to swamp flights can be scheduled to transport guests. By road, it is an option but a hard option to use because since its privately owned, it is quite hard to access then without a 4×4 car to drive through the sandy roads in order to access the facility which is unbearable.
Accommodation in Linyanti swamp
Linyanti has safari lodges, tented camps, and private home stays that are optional.
Camps is Linyanti
– DumaTau camp; It offers luxury safari camping in addition to the other camp called Kings pool camp. It provides
– Kings Pool camp ;This has iconic views of the river Linyanti and kings pool
Tented lodges
Lodges are those facilities built for those guests are well of in terms of money and are willing to spend to get a luxurious holiday or experience in Linyanti.
This is a riverfront lodge in Sangali with outdoor pool and restaurant and provides free parking, bar free internet access services. Family tents, twin or double tent are all provided for the those with families and this is for the guests that are doing pretty well in their standards of living.
In conclusion
Kubwa Five Safari brings you all these best 10 reasons to visit Linyanti swamp compiled together for an all round exclusive and complete experience. With Kubwa Five Safaris, you might not even notice that you are in a swamp.
Hits: 9