Top 8 Reason To Visit Ugalla River National Park Tanzania
Ugalla river national park in Tanzania has variety of charming and flatering attrations and these include, game drives, nature or safari walks, bird watching, wildlife, sport fishing, the park's vegetation, bees and honey harvesting and the famous river Ugalla.
The Ugalla National Park is located in the western part of Ugalla River Game Reserve, consists of a broken table-like plateau that connects with Masito Hills on the west, with few narrow and steep valleys. The park covers 3,865 square kilometers, the park was established in 2019 after the Tanzanian parliament separated part of the Ugalla River Game reserve to form a national park. It shares its borders with Ipole Game Reserve, Ngongwa, Iyonga, Mpembapazi and Hulu Hill Forest Reserves. The vegetation domination in the park support remarkable population of primates and other species of reptiles and birds such as owls. Others include Lichtenstein's hartebeest, leopard, lion, baboon, buffalo, bush pig, dik-dik, East African bush duiker, eland, hyena, impala, jackal, oribi, ostrich, Bohor reedbuck, common reedbuck and warthog, sitatunga, wild dog, zebra.
Game drive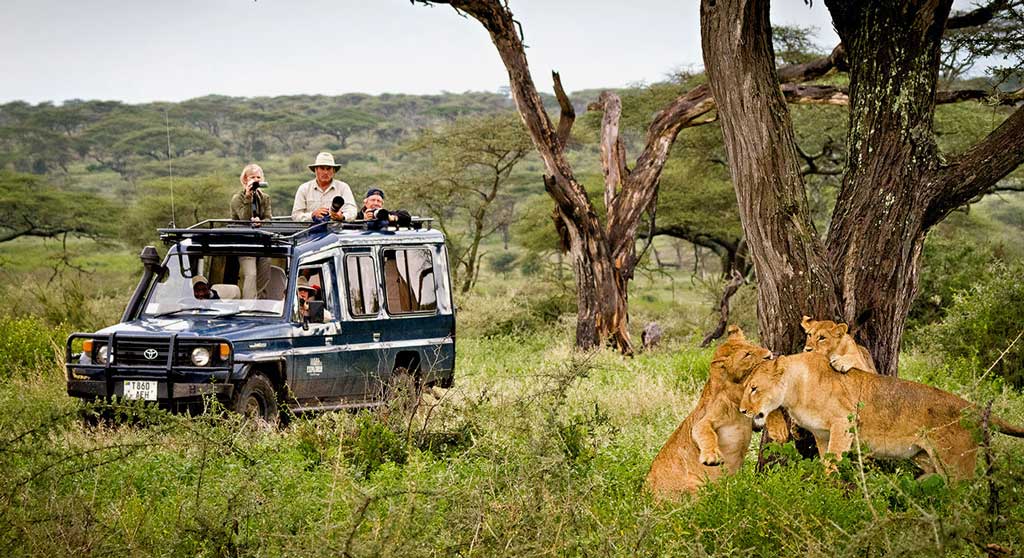 Game drive in Ugalla national park are done along the river banks and its oxbows and sand bank, and a visitor is guided by a knowledgeable tour guide providing information about the animals you spot on the drive with a professional driver in a safari vehicle here tourist get an opportunity to see different animals especially when they come together near the banks of the river and this is commonly during the dry season when animals like, lions, elephants, buffalos, giraffes, warthogs, impalas, zebras, hyenas and others gather to drink from the river.
Nature walk
This is among the best and most interactive activities at the park, here a tourist gets a chance to stretch his/her legs and tour through the park on foot under the guidance and supervision of knowledgeable and trained tour guides who will lead you through different trails and explore the beautiful sites in the park. Several animals like elephants, zebras, buffaloes, hyenas, leopards, giraffes among others like pygmy geese, wattled crane, shoe bill storks among others which will be in full view as they chirp all around.
Birding
Birding is a relaxing and fun activity a tourist can do at Ugalla river national park here several bird species at the park can be spotted over and swimming in the river and most of them are water birds like Wattled cranes and shoebill storks. These can be spotted swimming in the river or flying about, birds you will enjoy watching include; shoe bill, wattled crane, pygmy geese, honeyguide greenbul, the African paradise fly-catcher, African emerald cuckoo and so many others.
Wildlife
The park is a sanctuary to several wild animals both big and small for examples Baboons, leopards, elephants, giraffes, hyenas, bush pigs, zebras, lions, buffaloes, ostriches, impalas, dik-dik, elands, warthogs, reedbucks and so many more. The swampy sections of the park are common grounds for sitatunga antelopes, cape clawless, otters among other animals.
This is simply fishing for fun. At Ugalla River, tourists get to experience fishing like the local fishermen, these will show you how to capture the fish and later release it back into the river without it being hurt in anyway, tilapia is the most common fish species found. It is so fun and it passively gives u an opportunity to spot other animals around the river banks and other water dwellers like crocodiles.
Miombo woodland, Hill-top miombo woodland and grassland in the flood plain cover most of the reserve. The miombo woodland contains valuable timber species such as Pterocarpus angolensis and Dalbergia melanoxylon.
As stated earlier, the park is made up of savannah grasslands and miambo woodlands. During the rainy season (Between January and April) the bushes look radiant and water birds like geese and shoe bill stalks are all over the place, Bird watchers would find this super entertaining
Honey harvesting is a tourist activity that attract visitors interested to observe and enjoy bee-keeping and honey harvesting safaris through the natural forests.
River Ugalla
Ugalla river is the main attraction located in the middle of Ugalla National Park and it is the main source of water to the birds and wild animals especially during the harsh dry season, the River has the largest crocodile species recorded in Africa. Various valleys and hills are drained by river Ugalla and dominated by miambo woodlands and tall savannah grasslands. A number of crocodiles and water birds use river banks as their breeding grounds.
When to Visit the Park
Ugalla national  park  is best to be visited during the dry season between July  to October however, the park is always open and can be visited through the whole year.
How to access.
Ugalla river National Park is 100 kilometers from Tabora town via Sikonge Town, Ipole to Inyonga District, the tarmac road in the area is only accessible during dry season.
By air small airplanes are organized and land at Sipi, Muhuba or Ugalla airstrips, then head to the offices in Ugalla river national park.
Accommodation.
private camping can be arranged through Tanapa headquarters in Arusha. There are considerable numbers of considerable hotels and guest house in nearby town of Sikonge and Inyonga which offer luxury, mid-range and budget accommodation.
   Luxury Accommodation
This is a first-class treatment given to clients who are able to spend on luxurious services. These include; Palahala Luxury Camp which is located in Tabora and it is a permanently tented camp with great services. The Grand Penta Hotel, this has a restaurant, bar  free wifi and other great services, Lupita Island Private Resort.
 Mid-Range Accommodation
This is good enough accommodation and is offered to tourists who are willing to spend but not extravagantly like Mwafrika Hotel which offers free WIFI, bar and security. Tabora Belmonte Hotels;
Budget Accommodation
This is offered to visitors who have a fixed budget and it's an affordable accommodation which include Barcelona Lodge, which is found in Tabora 2.3km from the park. Deluxe Lodge; This is near the park in Mpanda city. Kinday Lodge; This is also in Mpanda city in Katavi region just near the park.
Hits: 28