Top 7 Best Reasons To Visit Kigali in Rwanda
The top 7 best reasons to visit Kigali in Rwanda are; its exceptional beauty, top-notch sanitation and outstanding general security. You are going to be super excited and over the moon about wanting to pay this beautiful city a visit as soon as possible. Kigali is the capital city of a small landlocked East African country called Rwanda.
With regard to how small Rwanda is compared to her immediate neighbors (Tanzania, Uganda, DRC and Burundi), when I went to Kigali, the first thing that came to my mind is the famous proverb, "Big things come in small packages".
I know most of us have surely heard of it but we never give it much thought thinking it is just a random proverb that is far from reality. This unique city is like no other. It is modern, lively and filled to the brim with a lot of beautiful things which you will most definitely fall in love with as well. Here are the top 7 best reasons to visit Kigali;
1. The Genocide Memorial Sites At Kigali In Rwanda
Although sad and not worth remembering, Rwanda fell victim to the 1994 genocide which left more than 800,ooo people dead. Traumatizing in nature, the killings were purely tribal and were fueled by the segregation of the local people known as the Tutsi by another group of locals known as the Hutu.
The 100 day long nightmare left people dead, homeless, hopeless and permanently scarred. Thank goodness it is all in the past now. Kigali Genocide Memorial center was established to tell potential tourists like yourself about the past dark days of the country. Your life will be changed after this experience.
2. The Scenic Beauty Of Kigali In Rwanda
Kigali city is generally very beautiful indeed. From the abundant well maintained green lawns to the hilly and  majestic mountainous landscape, you will be astonished with everything your eyes land on. There is an opportunity to go mountain climbing or hiking on the slopes of Mount Kigali.
This is so much fun because it gives you an encounter with nature and a thrilling adventure without having to travel away from the town. I urge you to come and enjoy this too.
Positioning Of Kigali In Rwanda
Kigali city is positioned in the middle of Rwanda. Being at the heart of Rwanda makes all the touring spots in the country like game park and conservation centers easily accessible. The small size of Kigali city and the entire country encourages movements. You do not have to sit for many hours to get to your destination.
3. Hospitality Of The People At Kigali In Rwanda
The city and country at large has some of the friendliest people in Africa. Regardless of their tough history, people in Kigali and Rwandans all over the country are welcoming and very hospitable towards foreigners and visitors, You will be able to see most of them greeting you with big smiles on their faces because of their loving nature.
This is a sign of hope and having a positive outlook on life once more.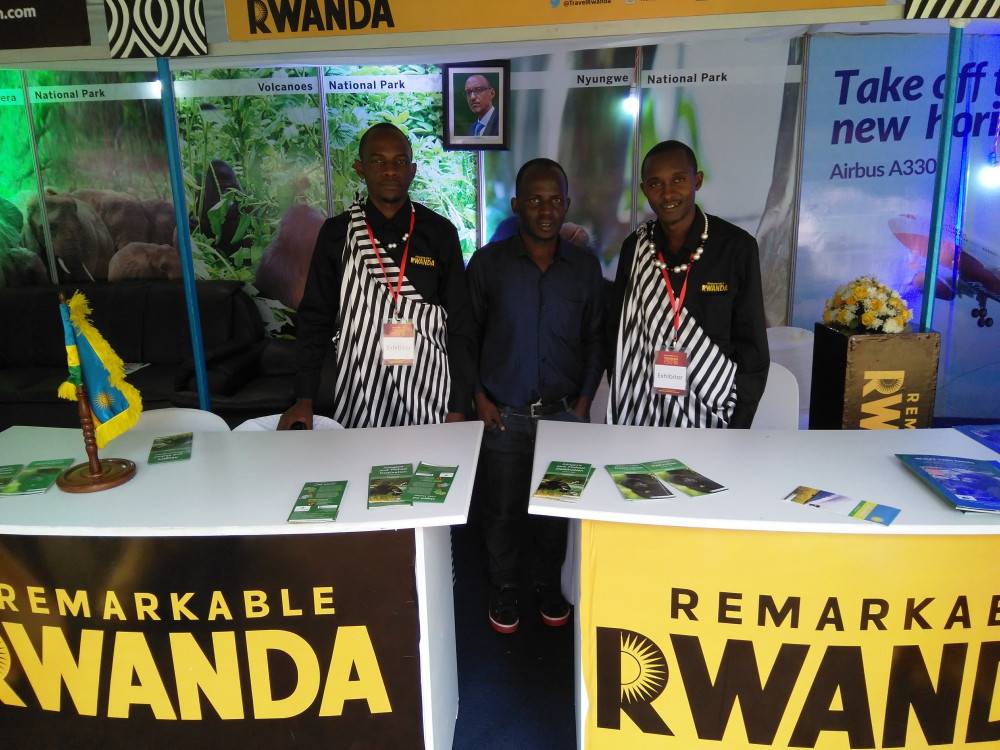 4. Great Sanitation Of Kigali In Rwanda
Much as we all love touring, no one enjoys conducting their tour in filth because this can bring about infections and other health complications. At Kigali, environmental care and proper sanitation is a must. You will not spot anyone randomly littering the streets because it is punishable by the law.
There is a well established garbage disposal system which ensures proper waste management and disposal. You should come through and visit one of the cleanest cities in Africa. 
5. The Security And Well-Guarded Nature Of Kigali In Rwanda
While in the city, you do not have to worry about your well being. This is because of how secure the city is and feels when touring it. It is to no surprise that the World Economic Forum ranked Rwanda as the safest country in all of Africa and Kigali as the 9th safest city in the world. Crimes are very minimal, almost not there at all to be honest with you.
Whether you are touring by yourself or in a group, no one is going to snatch your handbags, phones and other valuables like they do in other countries in Africa. The harmonious living of the locals will attract you to stay longer than you had planned.
Accessibility Of Kigali In Rwanda
The city has an advanced network of roads. These are well maintained to ensure that you get to your destination safe and sound. The beautiful road network favors both public and private means of transportation. Departure from the allocated bus parks is always on point which means that punctuality is a priority in this city. This enables you to make you daily travel plans more accurately. 
6. The perfect Weather Of Kigali In Rwanda
The country experiences just two seasons, these are; the wet and dry seasons. During the wet season (February to May and October to November) the green landscape becomes renewed with life. The rest of the months are for the dry season, they are perfect for tours and site seeing. The generally awesome weather is neither too hot nor too cold, you should visit and experience it for yourself.
7. The Cultural Experience At Kigali In Rwanda
Come and get an opportunity to interact with the beautiful and multi-talented Rwandan people. The locals will show you how they go about their daily activities. Rwandans are hard-workers who take pleasure in making their culture known through traditional dances and craftsmanship.
They make clothes from locally made fabrics and sell handmade crafts like necklaces and baskets which you can buy and take home with you to show your friends and family. You will have an unforgettable shopping experience from a wide range of products in Kigali.
The Local And International Food Of Kigali In Rwanda 
Rwandans are great cooks! They prepare various foods that comprise f both local and international delicacies. Locally, they love potatoes, roasted meat, vegetables and many other foods. The taste will blow your mind away. Internationally, they make home made ice cream, pizzas, buffets and several other foods in their restaurants and hotels. These too are super delicious.
Other than the above top 7 best reasons to visit Kigali, there are so many other beautiful wonders of nature in this beautiful city which will make you want to visit it.
How To Get To Kigali In Rwanda
You can access the city either by air or road transport.
By Air
This is for visitors who are coming from distant places like oversea countries, other continents or even people from neighboring countries who prefer flying to traveling by bus. Kigali International Airport awaits you because it is the major airport in the country. It is just 10 kilometers from Kigali. Airport shuttles can transport you to the town from the airport.
By Road
You can move either by public or private means. This can be a bus, taxi or any vehicle of your choice. Thank goodness that the roads are in great condition. Remember to travel in a 4×4 wheel drive vehicle because it is strong enough to move even in wet conditions without sliding.
When To Visit Kigali
The city is accessible and open to visitors any time of the year. Feel free to visit whenever you want. I encourage you to visit when it is nice and dry so that you do not miss out on going to any part of the city because of rain. The dry season in Rwanda is from June to August and December to February.
Where To Stay While (Accommodation) At Kigali In Rwanda
You do not have to worry about accommodation in Kigali. There are many hotels and motels in which you can stay. They offer three different types of accommodation such as; luxury, Mid-range and budget accommodation.
Luxury Accommodation
This is very expensive and it targets high class guests who want first class treatment and are more than willing to spend on luxurious activities when staying in the city. Examples include;
Kigali Marriott Hotel; It is a beautiful 5-star hotel in Kigali, with a gym, a spa, lovely rooms and several other luxuries.

The Retreat; This is a very posh 5-star hotel with spacious fancy rooms. It offers first class treatment to all its guests and has a friendly bunch of staff members. You will love it.

Kigali Serena Hotel;  This is also a 5-star hotel with 2 restaurants, a beautiful outdoor pool and excellent services. There is also a piano room where you can enjoy some beautiful rhythms.

Radisson Blu Hotel & Convection Centre; It is also in Kigali in an upscale area, here you are assured of great food, modern rooms and great room service.
Mid-Range Accommodation
This targets guests who are willing to spend but not extravagantly like the luxurious ones. It offers good enough services and is also worth a try. Examples of places offering it include;
Urban by City Blue, Kigali; It is a good 4-star hotel which offers free breakfast, a bar and dining area. It is clean and has well furnished rooms.

The Manor Hotel; It comes with an outdoor swimming pool, great food, a night club and several other good services which you are bound to enjoy if you book your stay with them.

Lebanon Hotel Kigali; It is an affordable hotel with good food. It actually costs way less compared to other hotels of its kind. It is ideal for those travelling in big numbers because its rooms can be shared.

Ubumwe Grande Hotel; This is a beautiful hotel with a pool on its rooftop and a glamorous view of mountains. You should consider staying here when planning your visit in Kigali.
Budget Accommodation
This is both the cheapest and most affordable type of accommodation. It is for guests who are restricted to a specific budget which does not give them the freedom to spend as they please. Places include;
Sweet Stay Guest House Kigali; It is a simple but good enough guest house with spacious rooms and a view of the suburb areas of Kigali.

Green Page Garden Suites; It is a nice place with affordable rooms which can be shared. The green grass and fruit trees in the compound create a  beautiful view.

UMUGANO Guest House; It is just 8 minutes away from the Art and Crafts center in Kigali. The place is quiet and peaceful to ensure a good night's rest for you and your friends.

Parador Guest House; It has spacious rooms which can actually be shared. The food is good and so is the staff.
Because of the great technological advancement, online services enable you to make bookings for your stay, make financial transactions (payments), make necessary changes or even counsel your stay and so many other things from the comfort of your home.
Whichever place you choose to stay in when in Kigali, they all have telephone numbers, email addresses and pages on several social media platforms from which you can reach or contact them. This is convenient and it saves a lot of time.
My Conclusion About Kigali
Other than the top 7 best reasons to visit Kigali, the city is a small part of a beautiful picture known as Rwanda. This amazing place will make you appreciate nature and culture in ways that you have never imagined. I therefore encourage you to book your tours and travels with some of the touring companies like Kubwa Five Safaris which will give you a thrilling and unforgettable adventure of Kigali and Rwanda at large.
Please come with your family and friends and be ready to have your mind blown away.
Hits: 13