Best 8 activities to do in Khaudum park in Namibia
The best 8 activities to do in Khaudum park in Namibia;birding, wildlife viewing, drives, nature walks, camping, site seeing, hiking and photo shoots. Khaudum National Park is an isolated Nature Reserve situated in the Kalahari Desert at the west of the Caprivi Strip in northeast of Namibia. It is a very remote and inaccessible reserve but is home to some magnificent animals, such as the lion and hyena. The park also has a campsite for visitors.
The unspoiled nature of the reserve encourages a rich and varied wildlife in the dry forest. The ideal time for seeing wildlife is from June to October. From November to March, more than 320 species of birds inhabit the area, including parrots and more than 50 birds of prey.
Big game can be found in the park occasionally, more than 500 African bush elephants, many Angolan giraffes and many antelope, including roan antelope, kudu, lyre antelope, eland and reed buck. Even the stock of prey animals is high. Besides the smaller cats, there is a larger population of lions, but also leopards, spotted hyenas, jackals, occasionally cheetahs and even African wild dogs.
Since 2005, the protected area is considered a Lion Conservation Unit together with Caprivi Game Park. Khaudum, though very isolated, does see a large number of tourists every year. Initially, only two camps were open to visitors, but both camps and the whole Park were closed in May 2013. In 2015, the Khaudum campsite was privatized and completely renovated. It now offers 6 shaded camping areas near the Khaudum Lodge.
The Khaudum National Park is situated in the north-east Kalahari biome of Namibia, on the border to Botswana. Initially, Khaudum was established to protect the lifestyle of the San Bushmen who have inhabited the Kalahari Desert for thousands of years. Today, it is the most pristine nature conservation area in Namibia, falling within the Kalahari Sand veld, 3842 sq km in area.
The best 8 Activities to do in Khaudum park are explained below;
1. Bird watching in Khaudum park
The park is a home to many bird species that can be seen while at the park making one of the best 8 activities to do in Khaudum park. A total of 320 bird species have been recorded, including Ground Horn bill, African Hobby Falcon, Racket-tailed Roller, and Bradfield's Horn bill. Abdim's Stork, Yellow-billed Kite, Steppe, and Lesser Spotted Eagles, and African Golden Oriole birds visit during summer.
Birding is a very interesting activity to do because the nature, behavior and breeding of the different bird species is one to see.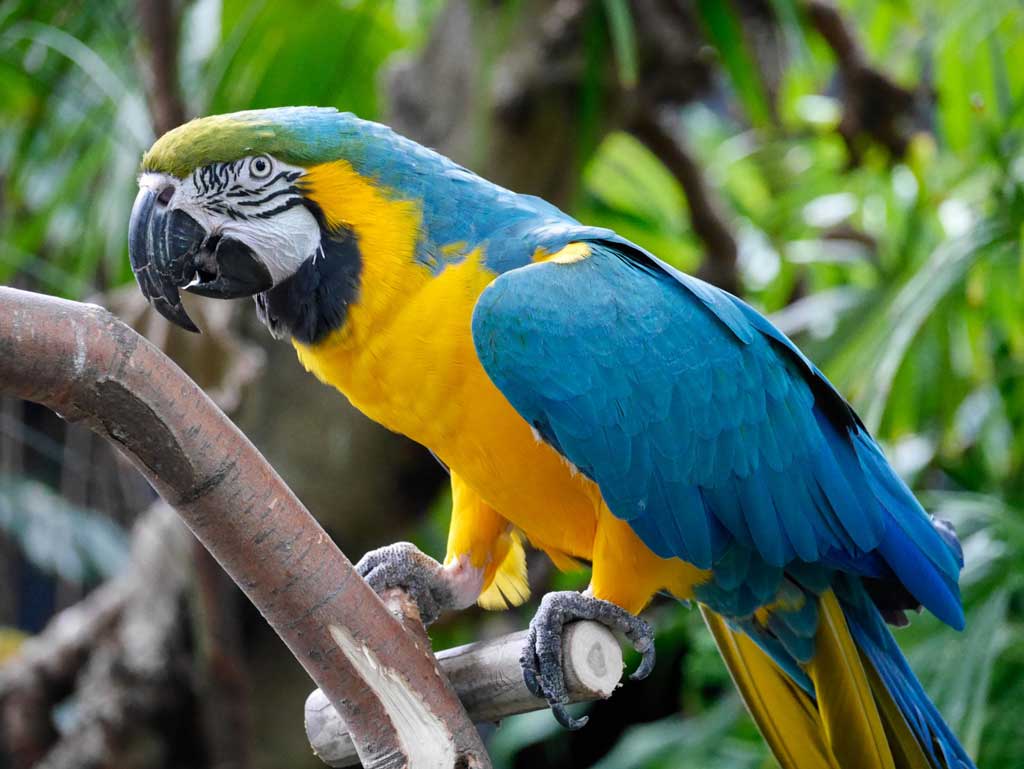 2. Wildlife viewing in Khaudum Park
The park is also a harbor of many wildlife species. There is a campsite for tourists at Khaudum and a lodge under construction, there are twelve artificial water holes, two natural fountains, and several game viewing sites. Some of the animals to expect while at the park are;
Elephant, Roan antelope, Giraffe, Eland, Tsessebe, Reed buck, Lion, African wild dog, Leopard, Spotted hyena, Ostrich, Blue wildebeest, Red hartebeest, Kudu, Oryx, Warthog, Side-striped jackal, and various other smaller species.
3. Game drives in Khaudum park
These are one of the commonly done activities in the park because people seek to view everything in the park in just a short period of time. Khaudum National Park is located in the far northeastern region of Namibia along the Caprivi Strip. The park sits atop Botswana and below Angola and is on the western side just outside the strip.  The park covers an extensive area of 1,483.4 square miles.
The trails of Khaudum National Park are actually rugged 4×4 trails that traverse through the park giving way for chances to see wildlife. This gives you opportunity to see all this in a short period of time. Hence being one of the best 8 activities to do in Khaudum park.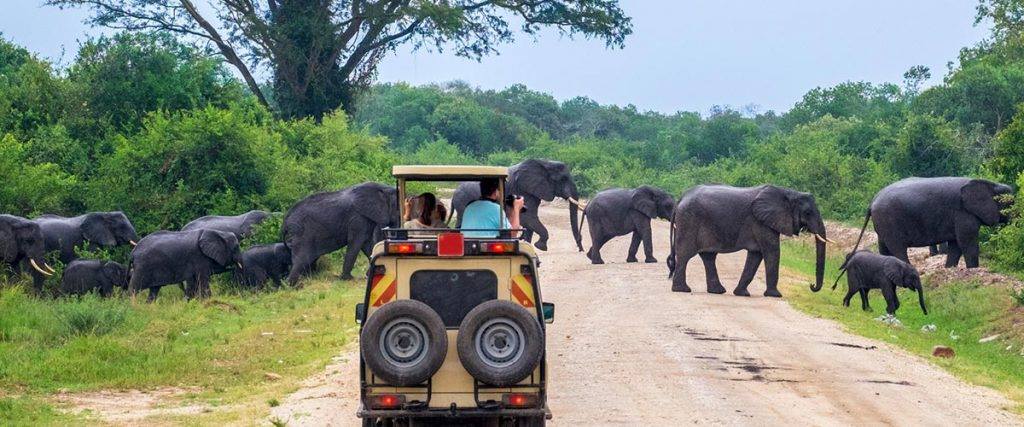 4. Nature walks in Khaudum park
The park also has a this is the epitome of the African wilderness. The area is remote and unspoiled. Some have affectionately described it as Namibia's Forgotten Wilderness. You will have a better chance of seeing more elephants than people. These walking safaris taken are possible if one is able to secure a guide for a guided walking safari to provide yourself with a different type of safari adventure.
This is a good chance to see the wilderness from a different perspective and hopefully a more intimate encounter with the terrain and life that calls it home. The wildlife is often seasonal with a greater prevalence associated with the rainy season. Some of the hopeful sightings include elephant, giraffe, roan antelope, kudu, eland, reed buck, and several others. The predator species include lion, leopard, cheetah, hyena, jackal, and Cape wild dogs.
5. Camping in Khaudum park
Of course everywhere we go, we always find accommodation. And when it is not found in that place, we make our own. In the park, there are different camp sites that accommodate people who would like to be in the wild in the night. Khaudum Campsite was privatized and completely renovated in 2015 and offers 6 campsite under shady trees.
The campsites have to be pre-booked in order for them to be available. The Campsite is located close to the Khaudum Lodge. Each campsite offers a braai area and private ablutions.
6. Site seeing in Khaudum park
Site seeing is done in the great wilderness that is Khaudum park. Meandering sand tracks lure you through pristine bush and dry acacia forest and across omiramba (fossil river valleys), which run parallel to the east west oriented Kalahari dunes. With virtually no signage, navigation is largely based on GPS coordinates and topographic maps, visitors are few.
This is precisely why Khaudum is worth exploring Khaudum is home to one of Namibia's most important populations of lions and African wild dogs, although both can be difficult to see. This alone makes it one of the best 8 activities to do in Khaudum park.
7. Hiking in Khaudum park
Khaudum is one of the least visited places in Namibia. This park is one of the ultimate destinations in the country. The animals travel through this area as they navigate between Zambia, Namibia, and Botswana. Visiting during the right season provides visitors with an excellent chance to see an array of wildlife.The trails of Khaudum National Park are actually rugged 4×4 trails that traverse through the park giving way for chances to see wildlife.
These give chance to the hikers out there to have the opportunity to stretch and exercise their legs. Hiking has many benefits according to scientists that say that it is healthy for the heart and also the fitness of the body. Making it a double adventure in one park because while seeing animals or sites, one is also exercising making one of the best 8 activities to do in Khaudum park.

8. Photo shoots in Khaudum park
Given the vast variety of tourist attractions in that one area at once. Including the wildlife, the hiking trails, the site seeing, birds. One could only appreciate by taking some photos to remember it by because its not always everyday that you find all this in one place. These images can either be sold or kept for personal use, this can be rather a profitable activity if done well. This makes it one of the best 8 activities to do in Khaudum park.
Aside from the best 8 activities to do in Khaudum park in Botswana, one can also participate in others like, research, biking, and so many others, its you who limits yourself to few activities because when it comes to national parks. There is always variety to do.
When to visit Khaudum park
The park can be visited throughout the year depending on tourists timetables or schedules, but the best moths to visit Khaudum national park in Namibia is between April and September/October which makes up the dry season. This is the season when the birds migratory birds and animals all look for water because of its scarcity and join in one place to all share the water.
How to get to Khaudum national park
Khaudum park is isolated and situated in the Kalahari  desert at the west of the Caprivi strip in the northeast of Namibia, it is a very remote and inaccessible park but is home to  some magnificent animals. Located 796km northeast of Windhoek. If you are planning to travel by road, you should have a 4×4 vehicle.
The sandy roads are challenging and self drive should only be undertaken by travelers who have a lot of experience with the expeditions. The tours begin in Windhoek. In Windhoek, there is an airport called Hosea Kutako International Airport that you land on after your flight, which is found 40km east of the city.
Accommodation in Khaudum national park
Accommodation in Khaudum national park is based on mainly camping because visitor facilities are not common in the area and if one is willing to live luxuriously, you have to pick a place that is not in the park.
Camps in Khaudum national park
 Onguma Forest camp; The camp provides accommodation, free breakfast, free WiFi, pool activities, air conditioning and others all at a price of USh 1,390,042.
Nhoma Safari Camp; The camp is a small activity oriented, tented camp of Namibia on communal land of the Ju|'hoan San. Offering restaurant, breakfast and others.
Other accommodations near Khaudum national park
 Kololo Guest house; Set 2.8km from Katima Mulilo, offering restaurant, bar and air conditioning with a patio and free WiFi all at a price of USh 164,992.
Namushasha River Lodge, Gondwana collection Namibia; Bordering the Namushasha river, this laid back lodge is 12 minute walk from Namushasha heritage center and 48 km from horseshoe viewpoint. Offering services like accommodation, restaurant.
In conclusion
Kubwa Five Safaris is the only one that can make all this happen if at all you are interested in going for a trip similar to this. Given that we are the ones that took the time to gather for you all this information.
Hits: 13