The Best 7 Reasons To Visit Nyanga National Park In Zimbabwe
The best 7 reasons to visit Nyanga national park in Zimbabwe include; Scenery, Archeological sites, Birdwatching or Birding, Hiking, Fishing,  Wild life,  Adventurous activities.
Nyanga national is one of  the most stunning places that Zimbabwe has and it lies in the eastern highlands and it contains the highest land in Zimbabwe with and it is dominated by Mount Nyangani which lies in the Centre and it is also the highest Mountain in Zimbabwe. The park also consists of green hills and Perennial rivers
The Nyanga National Park is is one of the oldest national parks in Zimbabwe and it was at first called Rhodes Inyanga National Park and its original boarders where extended beyond Udu dam which is along the East bank of the Nyangombe River to the North of the current park boundary even though the extension was sold in 1970s it was it was recovered in early 1980s and later in the late 1990s
it was nearly doubled in size with the purchase of most of Inyanga blocks and Kwaraguza farms and this extended the park to the North and east of Mount Nyangani taking over some of the important areas of Montane rain forest, Nyama falls and the source area of kairezi river
Nyanga national park seats on a 47000 hectare with altitudes between1800 and 2593 meters providing cool weather and fresh air due to its mountainous nature.
The best 7 reasons to visit Nyanga national Park in Zimbabwe include the following;
1. The Scenery of Nyanga national park
The main attraction at Nyanga national park is its magnificent scenic beauty which is made up of several features that make the scenery at Nyanga absolutely stunning and these features include; Mount Nyangani which is Nyanga's highest point offering a spectacular view of the surrounding areas, Mutarazi falls is also one of the features that make up the scenic beauty of Nyanga national park because it is the highest waterfall in Zimbabwe and the 2nd highest is the all of Africa and a short hike to its edge of the escarpments provides visitors with a spectacular view of the water falls
Other features which make up the scenic beauty of Nyanga national park include Nyangombe falls which has a series of cascading waterfalls, Pungwe Gorge which can be observed  through a drive in the Pungwe drift for a closer view, Trout Hatchery, Nyamuziwa falls and Nyangwe and Chawomera forts and according to me the scenery of the park is ranked number one in the best 5 reasons to visit Nyanga national park
2. Archeological sites at Nyanga national park
Since Nyanga national park is a place which was populated since the dawn of humanity, today it is one of the places in Zimbabwe which are very much rich in archeological sites and these sites include the remnants of the iron age villagers and hilltop forts, There are three archeological sites which are Juliasdale which is located in the west of Nyanga National park, Trout beck which is closer to the north and  Nyanga to the northwest of the park
3.Birdwatching or Birding in Nyanga national park
Nyanga National park is apart of the globally important Eastern Zimbabwe Mountains Endemic Bird area (EBA) which stand for (E) Endemic- Only lives in Zimbabwe, (BA)near endemic-also lives in neighboring countries and this makes Nyanga national park one of the most important birding areas, It has over 300 species recorded.
Nyanga national park is a place which is good all year round for bird life watchers but it is best in the period when the migratory bird from Europe and all over Africa are present and that period is between November to April, these birds include Malachite sunbird, Red necked spurfowl, Blue-spotted wood dove, Eastern saw-wing, Livingstone's turaco, Swee waxbill, Tambourine dove among many others and this according to me is one of the best 7 reasons to visit Nyanga national park by the birders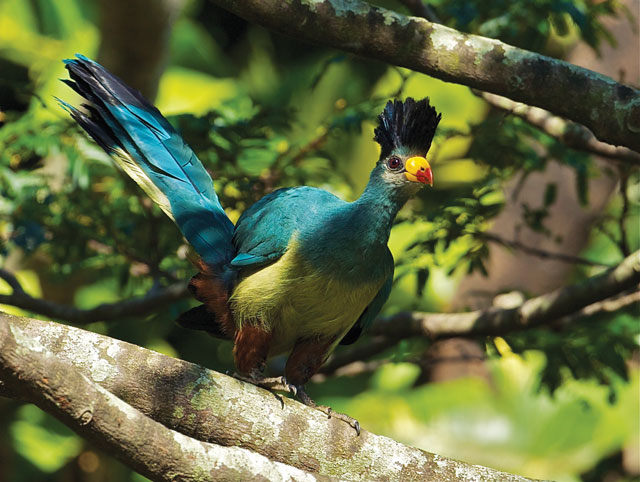 4.Hiking at Nyanga national park
Hiking trails are one of the thing which Nyanga national park is famous for and this is because of its mountainous nature which provide hiking paths and trails which lead to most of the water falls, rivers and many ruins and also the scenic beauty of  the roads and the tracks which pass through both the forest areas and open highlands make hiking more enjoyable and also the main route up mountain inyangani requires hiking and it offers a spectacular view across the park, the Nyanga district and into Mozambique.
5. Fishing at Nyanga national park
Fishing is one of the most enjoyable activities done at the national park where the park entrance fees also include a fishing license which is valid for all the open waters in the national park except for Purdon dam and lake Gulliver which have bigger fish  and for the case of these lakes a separate fee is charged which is US$20 so as to be given this special license.
The fishing season normally lasts from November to the end of may and the water bodies such as kairezi, Nyamuziwa, Mare, Pungwe and Nyangombe rivers and lakes such as lake Gilliver and Purdon dam are socked with rainbow trout brown, and brook trout. The trout hatchery near Purdon dam provides an up view of the source of game fish which socks in park rivers and dams
6. Wild life viewing at Nyanga national park
Nyanga National park is a home for a number of wild animals in Zimbabwe, it has animals such as wildebeest, impala, eland, waterbuck, scrub hare, common duiker, stable antelope and Zebra however due to its mountainous nature these animals can not be spotted regularly but some animals such as reedbuck, greater kudu, klipspringer and Samango monkey can be regularly spotted.
7.Adventurous activities at Nyanga national park
Nyanga national park offers its visitors a verity of adventurous activities such as Canoeing, sailing, boating, water rafting in Pungwe river kayaking giant swings, ziplining among many others however most of these activities are mostly seasonal and they are all guided by professional guides so as to avoid unexpected accidents or incase it happens they are around to take action quickly, mostly these activities take place in the Nyanga and Honde valley areas of the eastern highlands.
When to Visit Nyanga national park
Nyanga National park can be visited anytime in the year but the best time to come depends on the visitor's preferences. The park experiances  seasons which are;
The Wetter season
In this season which is from November to March scenery is at its best  and even this season is also very good for bird watching because many birds migrate to this place which makes it the best season for bird watchers.
The dry season
This is the season of the year where recreational and adventurous activities and Wildlife viewing is hit-and-miss at any time of the year. Roads might get difficult to navigate in the Wet season.
How to access Nyanga national park
the national park can be accessed through Zimbabwe's airport and this ids mainly for the case of international visitors who can come from Harare airport
And domestic tourists can use roads to reach Nyanga national park
Accommodation
Pine tree Inn
it is 11.7miles to Nyanga
Paz cottage
It is 11.8 miles to Nyanga
They all offer average nightly prices to their visitors
Conclusion
Kubwa five Safari is a Uganda based tour company which offers reliable and authentic services therefore book with us for a memorable trip to Nyanga national park.
Hits: 38