Best 7 Reasons To Visit Lochinvar National Park In Zambia
The best 7 reasons to Lochinvar national park in Zambia include; wildlife, birding,  hiking safaris, game drives, sight seeing and boating.
wouldn't it be unique to visit Lochinvar National Park?  The park lies in the south western part of Lusaka in Zambia and on the southern edge of kafue flats with wide range floodplains of kafue river between Itezhi tezhi dam and kafue gorge in the east, covers an area of 428sq km and it was established in 1972.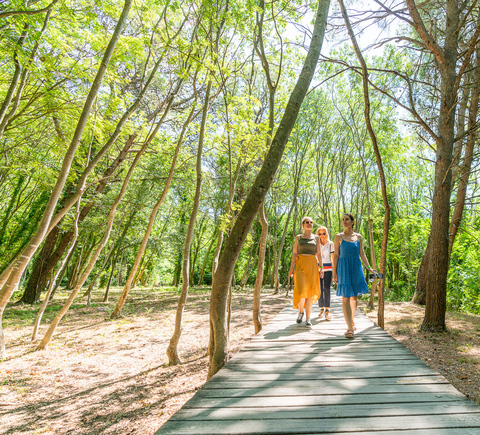 it includes the large shallow chunga lagoon and the varying vegetation that makes an interesting park view to visit the woodlands dominated by Acacia albida, combretum trees and floodplains.
The park is well known for large herds of kafue lechwe, antelopes, kudu, blue wildebeest, oribi and elephants and water birds. Lochinvar is also a home to hot springs, echoing rocks and settlement of like the iron age village on Sebanzi hill known for its caves and wildlife with over 400 bird species recorded. The reasons for visiting Lochinvar national park are discussed as follows.
1. Birding In Lochinvar National Park
Did you  know that there are various bird species at park? Lochinvar is a haven for birdlife being the major attraction and the number of birds keep increasing at the park over 400 species have been recorded. Bird watching is best  carried out at floodplains by different clients who visit the national park not forgetting their binoculars.
some of the bird species include; red caped robin, African jacana, blue billed teal, African pygmy goose and they are easily spotted in the floodplains, forests thus making the park more popular for bird watchers.
2. Game Drives In Lochinvar National Park
Honestly during game safaris at the park, different herds animal species are spotted at the park for example; Blue wildebeest, buffalo, antelopes, zebra can be seen at the park.
The game drive is done in the early and evening in order to be able to see most of the animals, the clients are escorted by the armed scouts and experienced guides who explains to them some of the details about wildlife and the clients are able to experience African safari while viewing nature thus more experience.
3. Hiking Safaris In Lochinvar National Park
The park area is known for walking safaris since there are few predators the visitors are able to see different animals like kafue luchwe which is an amphibious  antelope with their hooves wadding through the wetlands, zebras, blue wildebeest, hippos along the river banks and birds like African jacana.
At the top of Sebanzi hill and hot springs your able to have a nice view of the park and also being able to see the remains of an archaeological site of an iron age in the last century thus physical exercise.
4. Wildlife In Lochinvar National Park
The park is known for its abundant wildlife, woodland, floodplains, forests and is known for different kinds of animals which include; kafue lechwe which can be seen in wetland area along chunga lagoon, antelopes, buffalo, zebras, hippos, crocodiles where by the floodplains and the forests act as habitats for wild animals and also sources of food thus you can be able to have a view of wild life at the park.
5. Boating In Lochinvar National Park
Having visited Lochinvar national park, you are able to engage yourself in various activities that take place at water logged areas of  park which include chunga lagoon , floodplains and various rivers where fishing is done on banana boat.
Where animals like crocodiles, hippos can be seen as well as nature seeing, the clients are provided with swimming gears while engaging in the activity for refreshment after game and nature walk and the locals sell their fish product to the visitors to gain the experience the African fish thus earning income for living.
6. Sightseeing In Lochinvar National Park
The park has the beautiful sceneries like the chunga lagoons, woodlands, floodplains, botanical gardens, rivers which give a nice view of the clients and also the morning sunrise and sun set give a clear site sight to the tourists.
7. Cultural Experience In Lochinvar National Park
Fulfill your cultural curiosity with a visit to Lochinvar national park in Zambia. The site has one of the iron age village at Sebanzi hill and the village was inhabited for most of previous century and features a hollow baobab tree believed to offer protection to travelers from wildlife.
The Gwisho hot springs offer a large quantity of preserved animal and plant remains, the hot springs are attractions for local wildlife that come to click the salt deposit thus attracting tourists.
When To Visit Lochinvar National Park
Did you know that tourism at Lochinvar national park takes place throughout the year? And most preferably during dry season when there is limited rainfall become floodplains are difficult to access during rainy season from April to August
This is because the weather is cooler and it hardly rains and wet season is best for bird watching and the same time migrant birds settle for that season and the breeding birds from December to April.
How To access Lochinvar National Park
You can access the park through Zambian main airport Kenneth Kaunda international airport (LUN) which is 14km outside Lusaka there is no scheduled flight to Lochinvar national park.
The park is located 186km from Lusaka the main capital of Zambia and it takes approximately three hours on a drive and most people at moorings campsite which is at the distance of 60km from the park entrance.
Accommodation In Lochinvar National Park
You can come with your own camping equipment since there are no lodges at the park and the rates maybe of all inclusive including the activities such as nature walks, game drives, entertainment, with the camping rates of USD 5 per person and 10 USD for park entrance the stationed officers will help with the necessary information at the park.
Conclusion
For more information you can book with kubwa five safaris for better experience in the Lochinvar national park because kubwa has the required basics for the travel and they are trust worthy never disappoint
Hits: 3