Best 5 reasons to visit Tsau Khaeb national park in Namibia
Best 5 reasons to visit Tsau Khaeb national park include the wildlife, bush vibe, birding, scenery, history all hold the most exciting factors and experiences you need to enjoy the park. Tsau Khaeb national park also known as (Sperrgebeit) in German meaning 'prohibited place'. This is also known as a diamond mining area  in south Western Namibia in the Namib desert.
It is along the Atlantic ocean facing the coast from Oranjemund on the border with South Africa. Mining only takes place at five percent of the area and the rest is buffer zone and is prohibited from many though being a national park which it was named in 2004. In April 2008, a 500 year old ship wreck (Bom Jesus) was found in Tsau Khaeb containing coins, bronze, cannons, copper, and ivory.
Under the Namibian government is entitled to all the items and they promised to showcase them a museum in Oranjemund once its is done constructing. This area includes the Tsau mountains, Mount Aurus, Mount Heioab among others and also has a permanent water spring Kaukausib and the highest point of the Sperrgebiet is 4882ft. Tsau Khaeb has 776 different type of plants with 234 being endemic to the southwest despite river Orange being the only permanent water supply.
According to a scientist named Morgan Hauptfleish working at the south African Institute for Environmental Assessment, Tsau Khaeb is the only arid bio diverse spot and this makes it a very fascinating place. It supports the survival of animals like gemsbok, springbok and brown hyena. Habituating bird species like the African oyster-catcher, black head canary and the dune lark.
Tsau Khaeb is an interesting place and here are best 5 reasons to visit Tsau Khaeb national park in Namibia;
1. Wildlife in Tsau Khaeb national park
The park is a wilderness in an altered sense meaning you can do game viewing as well site seeing, being a semi arid zone Tsau Khaeb is home to desert adapted animals like the black-backed jackal, brown hyena trotting and skulking in the dawn of the desert. Gemsbok and springbok are the big most common antelopes seen here and the marine life includes Heaviside's dolphin, penguins and southern right whale.
It is home to 120 reptiles added for example lizards, geckos, among other animals and the time to visit and see this bunch is when there is minimal rain which is in fact the whole year though months of May and September are cooler making it the best time to visit because its cooler, sometimes the heat becomes unbearable in there.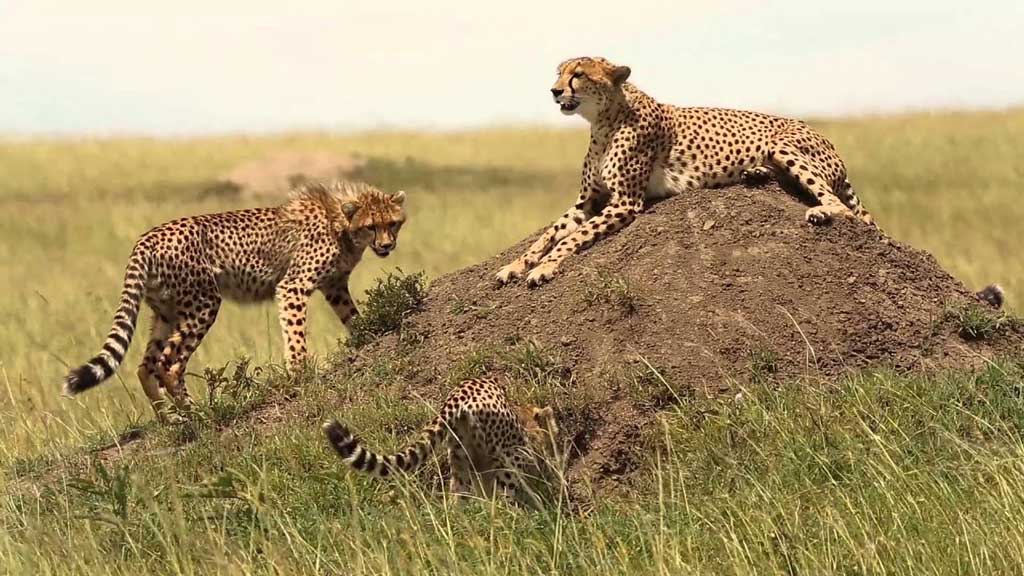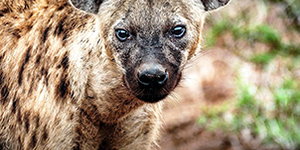 2. Amazing bush vibe in Tsau Khaeb national park
Taking bush walks through the park is one of the best 5 reasons to visit Tsau Khaeb national park having various and numerous routes for trekking marked with care for those trekkers out there. The guided walks are carried out by professional experienced tour guides. While on the bush walks, you can learn how to track the different animals most especially those small ones like lizards and geckos that you would have missed if at all you attended a game drive.
Also learn how to survive in the wilderness which is taught to you by the guides showing you the different trees and spots you can use to when in a sticky situation, this is useful because it is first hand information.
3. Birding in Tsau Khaeb national park
Having over 200 bird species breeding in the park whose breeding places can be seen in the national park. It is filled with wetland birds and migratory birds that fly from and to the park during the dry or wet season. Birding can be done throughout the year though migratory birds can only be seen in the dry season when they fly into the park and the best is between the months of November and April.
Some of the bird species you will find in the park are African black Oyster-catcher, pink lesser flamingo, Maccoa duck, black headed canary, Sacred Ibis, Goliath heron, cape gannet, purple heron among others. All this provide a variety for the eyes to see for you the bird lovers out there.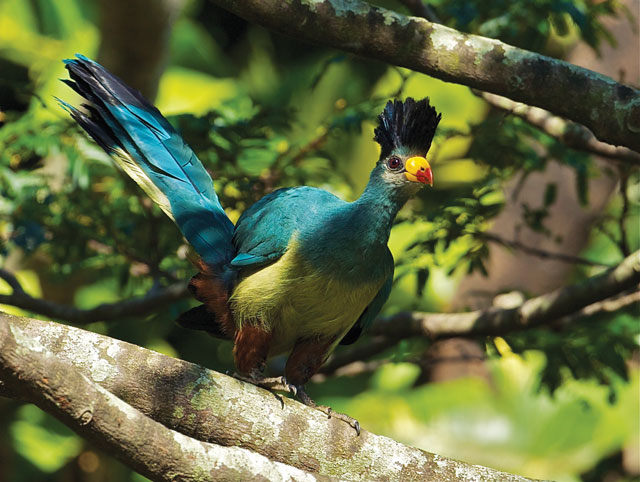 4. Scenery in Tsau Khaeb national park
The nature of the park is also one of the best 5 reasons to visit Tsau Khaeb national park in terms of the physical features and climate of the area. Being a mining area, close to the Bagenfels is called Pocked Beaches which is one of the northern coastal mines. Tsau Khaeb national park has has forty percent of its landscape as a desert because of being in the semi arid zone, thirty percent grasslands, and twenty eight percent rocky.
An impact crater named Roter Kamm in the south of namib desert has diameter of 2.3km including mountains Tsau, Aurus mountain, mountain Hochster ,mountain Klingardt and permanent water spring Kaukausib. A study stated that climate changes in this area will effect the plant life specifically in the succulent Karoo and drier winters may lead to extinction of endemic plants in Tsau Khaeb that amount to 234 of 776 types in Sperrgebeit.
5. History of Tsau Khaeb national park
1908, German government created Sperrgebeit in its colony south west of Africa, giving it sole rights to mine in this area to the German Diamond Company and in 1915 during the world war 1, the Germans were defeated by the south African prime minister taking control of the modern day Namibia( Sperrgebeit). The owner of mine De Beers had control of the area until the 1990s when the Namibian government bought a fifty percent share and formed the Namdeb Diamond Corporation.
Other than the best 5 reasons to visit Tsau Khaeb national park there are also other factors that are enticing in the park like;
Exploring the ghost town of Kolmanskop
Kolmanskop is located next to the national park and was closed down being a diamond and gold mining area that left the area deserted and you will find hardly anything but the depleted areas and locals who remained in the town living in dire conditions and this holds a big experience for those that of you that have not been or seen a ghost town before.
When to visit Tsau Khaeb national park
Tsau Khaeb national park can be visited throughout the year and since it experiences two seasons namely the rainy and dry season, this gives a person time to know when to go to Tsau Khaeb park depending on ones desires but the best time to visit is in the cooler season that runs from May to October because in the months of November to April are the summer season that are unbearably hot but also provide the most spectacular bird watching.
The peak season of Tsau Khaeb national park is between the month of July and November for those that like group tours because that's when there are high numbers of tourists that are given group tours and so on meaning that for those that prefer small company or crowds, the low seasons of Tsau Khaeb park are between December to June and during this time, all accommodations, transport rates are down because they expect less people in those months, this gives you time to get into contact and experience the park in its real image without any distractions.
How to get to Tsau Khaeb national park
Tsau Khaeb national park is located in Namibia, located few kilometers away from Luderitz town. Visitors do not stay in the park so they stay in Luderitz located about680/423m from Windhoek. the road from Windhoek to Luderitz is accessible by all types cars but for local visits are only permitted to those that hold special permits. So self drives and organized safaris can be done and start in Windhoek by the 4×4 vehicles. Main entry point in Namibia is Hosea Kutako International airport, 40km eats of Windhoek.
Accommodations in Tsau Khaeb national park
Since in the national park there is no option of staying or sleeping there, the accommodations are outside the national park and they are classified into top rated, budget, and tonight options namely;
Top rated
These are the accommodations are made for the clients are willing to stay luxuriously and have all facilities that are needed for a luxurious stay like free WiFi, breakfast, restaurant, all of which make them the most expensive.
 Kairos Cottage; 7.3km from the park, a five star cottage with professional hospitality services, walk-able distance to Shark island, 13 min drive to Luderitz airport.
Wildhorses B&B and self Catering; 7km away from the park with double or twin rooms with shared bathrooms, free WiFi also providing excellent services for guests.
Luderitz nest hotel; 6.4km away from the park which is one of the few hotels in the area with air conditioning, walk-able distance to Luderits-museum and Felsenkirche. With also a 24hr front desk.
Budget options
These are options that are  always below USH 300,000 and are affordable for those are not well off in spending and are willing to pay less for their stays.
OceanLife Luderitz; here you get free WiFi, free parking located in Luderitz, within a 3 minute walk of Georke Haus and 1200 feet of Luderitz museum offering safe affordable clean and comfort.
Luderitz Backpackers; 7.3km away from the park with good service, 11 minute drive to Luderitz airport and a walk-able distance to Luderitz museum and Felsenkirche.
For tonight
 Historical Guesthouse Krabbenhoft and Lampe; 6.4km away from the park, rooms with kitchenettes and walking distance to the Goerke Haus and Luderitz-museum.
Timo's Lodge; 8.1km away from the park with kitchenettes, 4 minute drive to Luderitz-museum with double, family and triple rooms.
In conclusion
If you are looking for a company that can help provide all the best 5 reasons to visit Tsau Khaeb national park, who best to take you there than Kubwa Five Safaris that has even taken the time to compile for you the best 5 reasons to visit Tsau Khaeb national park. Offering both an exclusive and exciting trip just for you.
Hits: 11