Best 5 Reasons To Visit Saiwa Swamp NP in Kenya
The best 5 reasons to visit Saiwa swamp NP in Kenya are; wildlife, bird watching, nature walks, scenic beauty, Sitatunga antelopes and camping activities. Saiwa Swamp NP is famous  for harboring the beautiful and endangered Sitatunga antelopes.  This is actually the main reason as to why the park was established as a wildlife protection center in 1974.
Can you imagine a swamp being a National Park at the same time, wow! This amazing fact and many other reasons will definitely blow your mind away just like mine was, which is so cool and amazing. Saiwa Swamp NP can be found on the Kenyan side of the rift valley near Kitale town and it is sitting on just 3 square kilometers which makes it the smallest park in the country.
It is a habitat to lots of other wild animals like the rare De Brazza's monkeys, leopards, African civet, several bird species, reptiles and many other forms of wildlife. Being a tropical swampy area, this park is full of dense grasses, riverine forests, tall bullrushes, acacia woodlands and numerous types of wild flowers and plants. Here are the best 5 reasons to visit Saiwa Swamp NP;
1. Wildlife at Saiwa Swamp NP
Although it is Kenya's smallest national park, the presence of the rare Sitatunga antelope population is the main reason as to why this park was created. Locally known as "Nzohe" (in Swahili which is Kenya's national language) the long legged Sitatunga antelopes have fully adapted to survival in the swampy park, they can out run predators due to their long calculated strides.
They also have water proof fur on their hides which keeps them warm when its cold and helps them to endure heavy down pours during the wet season without getting soaked. The park only permits tourists who move about on foot, so you can calmly walk on random trails and spot the Sitatunga antelopes without them feeling frightened by the sound from vehicles.
It is actually an awesome opportunity to stretch your legs. Other animals at the park include; bushbucks, otters, ratel squirrels, monkeys among others.
Game Viewing at Saiwa Swamp NP
As I stated above, the park is home to a wild range of wild animals such as leopards, bushbucks, mongoose, sitatunga antelopes, De Brazza, Otters, African civets, the giant forest squirrels among others. You can move about and see most of them. Just remember to move with your camera to capture pictures of these amazing animals as they enjoy living in their natural habitats.
2. Bird Watching at Saiwa Swamp NP
The park is a dwelling place for over 370 different bird species some of which are migrant birds. When walking in the forests, some forest bird species such as the yellow bishop, narina trogons, the loud Ross' turacos and Hatlaub's marsh widow birds will be at your disposal to watch, take pictures and enjoy.
There are also some water bird species such as; the grey heron, The African black ducks and the lesser jacana who will make your bird watching or birding experience memorable.
3. Nature Walks at Saiwa Swamp NP
Being the only park where vehicles are prohibited, tourists get to enjoy guided nature walks to all corners of the park. These walks make game viewing and bird watching more fun and they involve trained game rangers taking the lead to show tourists around while at the same time ensuring their safety.
Since your own, this helps you to connect with nature at your own pace soaking in as much beauty as you want to. Now this sure does sound like so much fun.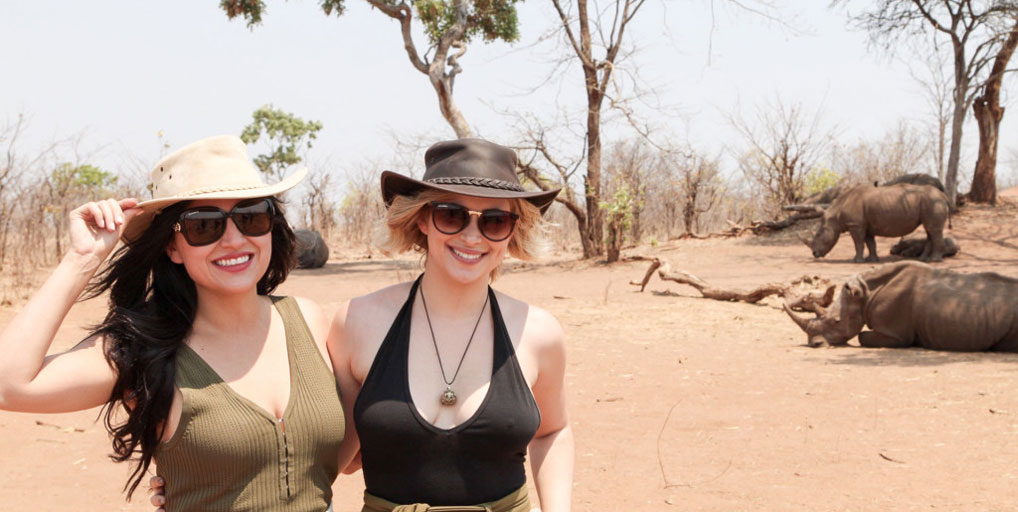 4. Scenic Beauty at Saiwa Swamp NP
Since the park has a combination of swamp and forest vegetation, this gives you a diverse variety of flora to look at such as the bull rushes with their amazing heights, riverine forests, grasslands, sedges and the yellow acacia trees. These can all be closely studied during the nature walks. The Saiwa river is responsible for the lush green appearance of the thick vegetative cover in the park.
Picnics at Saiwa Swamp NP
There are picnic sites at the park, so if you want to have your lunch while sitting under the open blue sky with a full un obstructed view of several antelopes and primates like monkeys, here is what you should do, just carry your gear like binoculars, drinking water, a camera, a hat, sun screen and sun glasses. You will have a picnic to remember for years to come.
5. Camping Activities at Saiwa Swamp NP
If you are a fan of out-door camping and you would love to experience sleeping in the wild, Saiwa swamp is more than ideal because there is area demarcated for camping. Just carry any camping gear of your choice. Kitchen, toilet and bathroom facilities are all at the site.
Other than the best 5 reasons to visit Saiwa Swamp NP in Kenya, there are so many other beautiful findings at the park.
How To Access Saiwa Swamp NP
You can access the park either by road or air transport means.
By Air Transport;
You can book a flight at Jomo Kenyatta International Airport which will take you to either Kitale airstrip or Eldoret airstrip. Both of these airstrips are just 27km away from the park, so from either of the two, you can access the park by road.
By Road Transport;
Starting from Nairobi which is also Kenya's capital city, you can use public means or preferably private means and embark on a 380km drive. Upon reaching a junction in Kipsaina, there is a marram road of about 5km which leads to the park's only entrance gate in Saiwa.
Regardless of the means you choose to use to get to the park, I promise you that a lot of fun and adventure awaits you.
When To Visit Saiwa Swamp NP
Like most East African countries, Kenya has two seasons, the dry and wet seasons which are characterized by ample sunshine and rainfall respectively. Thank goodness Saiwa Swamp is always open all year long so you can visit it whenever you please. But due to the soggy and wet nature of swamps, you will enjoy your safari most during the dry season, therefore December to March is perfect timing.
Sitatunga antelope young ones and migratory birds are fond of the dry season as well, you would not want to miss out on spotting either of the two.
Accommodation at Saiwa Swamp NP
Due to the small size of the park, accommodation facilities within are also limited. However, there is outside accommodation provided by neighboring areas like in Kitale and Eldoret towns. This is provided in three different classes such as; Luxury, Moderate/Mid-range and Budget but the most common is Mid-range and budget.
There  are some accommodation facilities found within the park. Examples include;
Tree top hotel and

 Sirkwa tented camp
Luxury Accommodation at Saiwa Swamp NP
This targets clients who are able and willing to spend outrageously on luxurious services while enjoying their stay. There is just one of this kind near the park, i.e.
Losokwan Luxury Tented Camp; This is a very beautiful but not so big place which you will fall in love with. Located 10.62km away from the park, this Sitaman tented camp is fancy and equipped appropriately to meet your luxurious desires. It comprises of 9 room which can accommodate a total number of 23 people.
Mid-Range Accommodation at Saiwa Swamp NP
This is for guests who can spend but not so much. Such places include;
Mt Egon Lodge; It is 35.48 kilometers from the park and it can accommodate 28 people.

Aturukan Hotel; It is a lovely hotel stationed 13.68km from the park. It has a fitness center, sauna and an out-door pool, it is on Kapenguria road in Kitale.

Aztuni Home Kitale; It offers good customer services and good meals.

Cranes Haven Tented Camp; It has an out door pool, free Wi-Fi and friendly staff members.
Budget Accommodation at Saiwa Swamp
This is the least expensive of the three accommodation categories. It is ideal for tight marked clients who have a strict budget. Examples include;
Engo Airport Resort; It is is ideal for large groups because its rooms can be shared. The resort is 22.67 kilometers away from the park.

Transzoia County Resort; It is a simple but nice place with 19 rooms which when shared can accommodate26 people.
Most of the above facilities are either in Kitale town or just a few minutes from it. They offer very good services to their clients. For a more organized experience please book your stay at least a month before your trip, there are online booking services offered at affordable rates too.
With these, you can make necessary changes and even financial transactions (payments) from the comfort of wherever you are without having to first travel. This saves both energy and time.
My Conclusion about Saiwa Swamp NP
As human beings, it is our responsibility to take good care of our environment by trying as much as possible to sustain its natural beauty including the animals in it. National parks like Saiwa Swamp deserve our utmost love and financial support for the commendable work it is doing.
Please come and explore this beautiful place, the money from your ticket is used as salary and upkeep for the locals who come through to make an honest living as tour guides and game rangers in order to sustain their individual families. Thank you very much.
Hits: 17