Best 5 Reasons To Visit Ol Donyo Sabuk NP In Kenya
The best 5 reasons to visit Ol Donyo Sabuk NP in Kenya are; wildlife, scenic beauty, game viewing and touring the burial site of the McMillan family. Touring this park will have your heart melting for the uniquely forested and mountain dominated park. By the look of things, this Ol Donyo Sabuk National Park is among Kenya's most beautiful and strategically located National Parks.
This is because the middle part of the park wraps itself all over the slopes and at the apex of a dormant volcanic mountain (Ol Donyo Sabuk Mountain) and is surrounded by several heavily forested hills which gives it a majestic height of over 2,145 meters above sea level with a surface area of about 20 square kilometers.
Ol Donyo Sabuk National Park was founded in 1967 in the Kyanzavi province which is over 65 kilometers North of Nairobi (Kenya's capital city). Other than the thick forest vegetation and breath-taking scenic beauty, the park is home to several wild animal species ranging from primates, mammals, and reptiles.
Some of these include; vervet monkeys, baboons, colobus monkeys, buffaloes, ground and tree squirrels, leopards, pythons and several other animals. Birds too are not an exception because over 40 different bird species like the African hawk eagles, mourning doves, grey-headed sparrow weaver and many others have been sighted and recorded at the park.
There are so many things to love about Ol Donyo Sabuk, therefore; the best 5 reasons to visit Ol Donyo Sabuk NP are as follows;
1. Wildlife at Ol Donyo Sabuk NP in Kenya
The small size of the park should not give you any doubts about how endowed it really is in terms of wild animal species. With over 250 buffaloes it is no surprise that the local Kikuyu people refer to the park as, "The Mountain Of Buffaloes". These can be seen in several herds all over the park.
Other animals such as mongoose, impalas, lions, monkeys, leopards, squirrels, bushbucks, porcupines and a lot more are also official inhabitants of the park.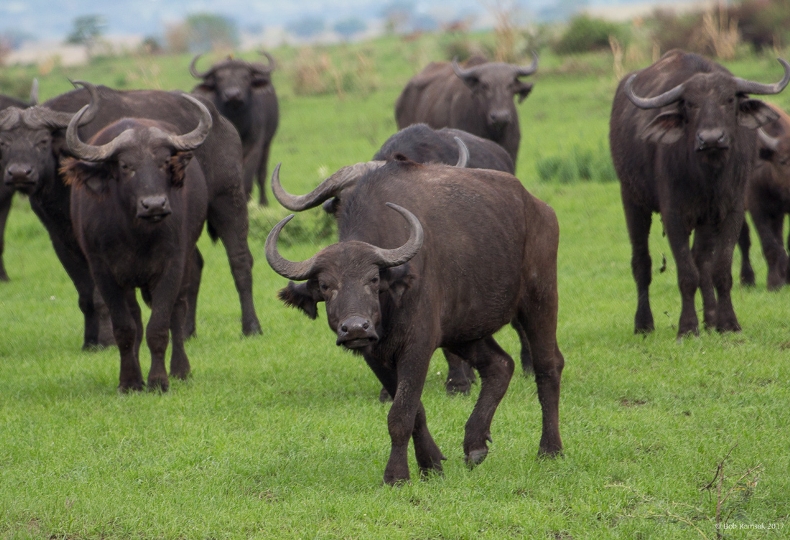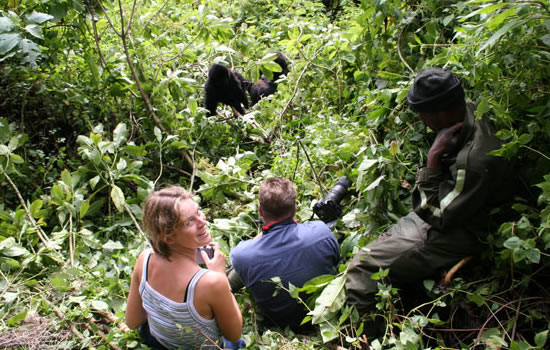 Game Drives/ Game Viewing at Ol Donyo Sabuk NP in Kenya
This is done either early in the morning or during the evening hours. You will either get on a 4×4 tour bus  which is to be driven by an experienced driver and accompanied by a knowledgeable tour guide to show you around. Or you could participate in a more hands-on tour on foot.
The fact that the Buffalo population dominates the park you will spot them the most however, other animals like monkeys, mongoose, baboons, impala, bushbucks and several others will also be spotted. Game drives give you the opportunity to see the animals cup close.
2. Scenic Beauty at Ol Donyo Sabuk NP in Kenya
Because of the 2,145 meters height of the mountain, the view at the top unfolds into a wide range of beautiful scenery. Once you hike through the thick  vegetation and rugged terrain up to the top, you will be indecisive about what to love most.
You will have an uninterrupted large view of mountain Kenya, several Ol Donyo Sabuk hills, Eastern and Central parts of the country (Nairobi city inclusive), Mountain Kilimanjaro and several other breath-taking sightings.
This feeling of being on top of the world while standing at the peak of the mountain is one of the major reasons why people strive to visit the park to have this experience.
3. Bird Watching/ Birding at Ol Donyo Sabuk NP in Kenya
With an overwhelming 40+ series of different bird species, the park is among the favorite bird watching destinations for birders that visit Kenya. The edges of the beautiful dark green montane forests and lush green savannah vegetation provide forever homes for the forest birds and grassland  birds respectively.
Examples include; the mourning doves, the African hawk eagle, horn bills, Hartlaub's turaco, pigeons and several others. There are also water bird species at the park, the most common ones are; Marabou storks, black storks, the gray-headed king fisher and several others.
While touring, you will be able to listen to their sounds and see them flying over the tree tops. Please do not forget to bring your camera with you so that you can take pictures of them.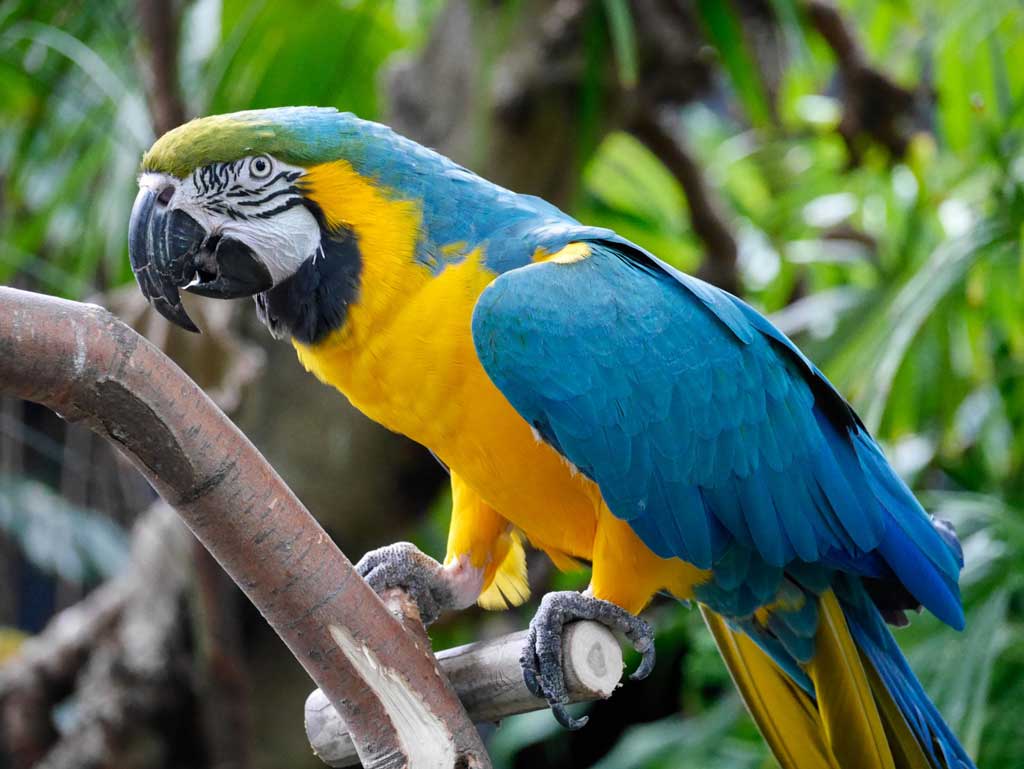 4. The Burial Site Of The McMillan Family at Ol Donyo Sabuk NP in Kenya
An explorer called William McMillan was the first European to visit the Ol Donyo National Park (in 1872). Together with his wife Lucie McMillan and their beloved dog, they decided to settle and establish their forever home at the park where they stayed for more than 50 years.
Years after their death, the burial site of all three was set up towards the apex of mountain Ol Donyo. This has attracted tourists from different corners of the world some of whom are explorers that want to honor one of their own, others are Europeans  and the rest visit the site to show love and respect to the McMillans. You should also come through and venture.
5. Nature Of The Landscape at Ol Donyo Sabuk NP in Kenya
The Masaai people who are part of the local community in the surrounding areas refer to the park as " The Big Mountain" and this is obviously because of Mountain Ol Donyo which is at the heart of the park. You can join fellow trekkers and mountain climbers as they pursue to reach the peak of this mountain.
There is a clearly demarcated trail that goes up the mountain and cuts through River Athi's famous "14 Falls". ( River Athi is actually the sole supplier of water to the park all year long)When you follow this trail under the guidance and supervision of trained park rangers, you will be able to reach the peak (summit) and enjoy the view of the beautiful hills alongside several other landscape features.
There are countless other reasons as to why you should visit this park, those were the top 5.
When Should You Visit Ol Donyo Sabuk NP?
The most amazing fact is that this park can be accessed any time of the year. This is good news because whatever time you decide to come through, it is always open to receive you. However due to the usually tricky rainy season, I encourage you to schedule your safari to coincide with the dry season which is comprised of the following months; June to October and December to March.
The sun makes the roads and trails dry enough to ensure non slippery movements when o foot and while in the vehicles.
How will You Get To Ol Donyo Sabuk NP?
You do not have to worry about this. The park is 65km away from Nairobi city and it can be directly accessed either by road. Because once you have flown into Kenya, you will only access the park by road.
By Road
Thank goodness the park is not so far from the capital. Once in Kenya, you can leave Nairobi aboard public means (taxi or bus) or private means and within 2 hours or less, you would have reached.
By Air
This just directs you into the country. You will book a flight to Kenya specifically Jomo Kenyatta International Airport from where you will board an airport shuttle to your hotel of residence. from there you can use public or private means of road transport to get to the park.
Where Will You Be Staying (Accommodation) At Ol Donyo Sabuk NP?
There are several places like hotels, lodges and motels that are waiting to offer you any accommodation of your choice. These can be found in towns around the park and within Ol Donyo Sabuk town. They offer 3 types of accommodation such as; luxury, mid-range and budget accommodation.
Luxury Accommodation at Ol Donyo Sabuk NP
These target high end clients who are willing to spend on staying in total luxury and first class services only. Places offering luxurious services include;
Crowne Plaza Hotel; This is one of the most luxurious airport hotels in Nairobi, it is  27.5 miles from the park, it is majestic with an awesome restaurant, gym, free parking and an out door pool. Former guests ranked it as superb.

Windsor Golf Hotel& Country Club; This is very luxurious  and has 2 restaurants alongside 3 bars. it is offers very good services as well.

Four Points By Sheraton; This is also at the airport in Nairobi and is about 27 miles from the park, it has 2 restaurants and can actually offer mid-range services too. 
Mid-Range Accommodation at Ol Donyo Sabuk NP
This is for those that are willing to spend but just  little. They are offered good enough services. Examples include;
Hilton Garden Inn; This is also found at the airport in Nairobi about 29 miles from the park. It is luxurious, comfortable, accessible with friendly members of staff.

Panari Hotel; It is known for having a ski storage and a nice spa and is 30 miles from the park. 

Safari Park Hotel and Casino; This place has 5 restaurants and offers very good services to its customers. It is next to Thika mall.
Budget Accommodation at Ol Donyo Sabuk NP
This is for customers who are on a tightly fixed budget. No extra costs are to be encountered here which makes it the cheapest and most affordable type of accommodation. Examples include;
Fourteen Falls Lodges; This is just 6.6km from the park with an accommodation capacity of 14 people. It is a simple but lovely place.

Blue Post Hotel; It is 25km from the park and can accommodate 2 people in a room with a joint accommodation of 96 people.

Jobcamp House; This is ideal and affordable. It can accommodate 2-3 people per a room (It has 9 rooms with a total accommodation of 26 people). It is 26km from the park.
Regardless off where you choose to stay, pleases endeavor to make your b00kings at least a month before your visit. Often at times most of the hotels and lodges are fully booked hence are out of space for a given period of time, this makes short notice bookings a bad idea.
Due to technological advancement, all your bookings can be done online. All these accommodation centers have contacts and email addresses attached to their social media pages which you can use to connect to them. This is both effective and time saving. So now you see! There is absolutely no reason as to why you would want to miss out on visiting this lovely park.
My Conclusion about Ol Donyo Sabuk NP
As  I conclude, Ol Donyo Sabuk National Park is  home away from home. It will excite you, fascinate you, surprise you but above all it will leave beautiful memories engraved on your heart and mind. You should make it your number one go-to place for a true African Safari.
Hits: 12