The Best 5 Reasons To Visit Golden Gate Highlands In South Africa
The best 5 reasons to visit Golden Gate highlands in South Africa include; Breathtaking Unique Landscape, Dinosaur remains ,Indigenous flowers and plants, Wildlife viewing, Bird watching.
Golden gate highlands is a national park situated in the north eastern part of free state in South Africa near Lesotho boarder, It occupies about 340 square kilometers. It derives its name from the shinning shades of gold cast by the sun on the sandstone cliffs more especially the Brandwag rock.
The park was established in 1963 so as to protect the Sandstone rocks which were once shelters for the native people (Bushmen), the guests who visit Golden gate national park get the chance to view the preserved paintings which the Bushmen painted on these rocks .
The Golden gate highlands national park is most famous for the beauty of its landscape which gives unique spectacular scenery in South Africa which comprises of Its colorful sandstones which shine golden yellow in the evening, ochre, orange-hued, outcrops, Brandwag rock and the deeply eroded sand stones  and it is also gifted with a variety of wild life and bird species
There are various nature trails in the park which are always between 1 to 5 hours were visitors explore the caves and even game viewing can be enjoyed by the visitors from the comfort of there vehicles.
The national park also offers outdoor sports such as swimming in the clear mountain pool with a natural waterslide at Glen Reenen, horse riding during peak periods, tennis, hiking, fly fishing, skiing, motorbike trails, zip lining, paintball, bowls and also there is a living museum which is situated in the park known as the Basotho cultural village which offers visitors with knowledge about their culture and the traditional cuisine.
The best 5 reasons to visit golden gate highlands national park include;
1. Breathtaking Unique Landscape of Golden gate highlands
Golden gate highlands national park is gifted with geological significance and incredible visual beauty which is a blessing to ones eye such as the impressive Brandwag buttress rock formation which is the most famous attraction at the park known for its captivating scenery and invigorating climate, beautiful wooded ravines, gorges, grasslands and shrubs.
2. Dinosaur remains at golden gate highlands
Golden gate highlands is one of the place in the all world where dinosaur remains because around 200 million years ago the renowned dinosaurs roomed in the eastern free state and their remains such as eggs, bones, ferns and foot prints can be found, the first ever fossilized dinosaur eggs at golden gate were found in 1973 at Rooi Draai which is among the  best 5 reasons to visit Golden gate highlands national park
3. Indigenous flowers and plants at golden gate highlands
Golden gate highlands national park bloom various rare indigenous flowers which greatly adds on the beauty exhibited at the national park, the flowers include Watsonias, the Arum lily, Fire lilies, sun flowers and Red-hot pokers.
It also has a variety of plants which make up the highlands vegetation and they include trees/Bome, Shrubs, grasses, ferns, and herbs. trees at the highlands include Common spike thorn, bladdernut, false olive, Sage wood, Blue Guarri and the shrubs include wormwood, Mountain laburnum, Bush tick berry, cape black wood, lemon thorn etc, and the herbs at the park include wild verbena, Californian poppy among others
It is currently one the only grassland national park in south Africa as it contains over 60 species of grasses.
4. Wildlife viewing at Golden gate highlands
The national park is a habitant to a variety of non threatening wild animals which include Burchell's Zebra, Eland, Black wildebeest, the threatened Oribi, springbok, Blesbok, Vulnerable wild cat, black wildebeest, common duiker, eland, red hartebeest, Mongoose, black-backed jackal,  the grey rhebok antelope which is found on the park's mountain  and the common steenbok which is the smallest antelope in the park, game viewing can be done at the comfort of ones vehicle and the best time to view wild animals is the wetter season which normally start in October to may which are considered to be greener than other months.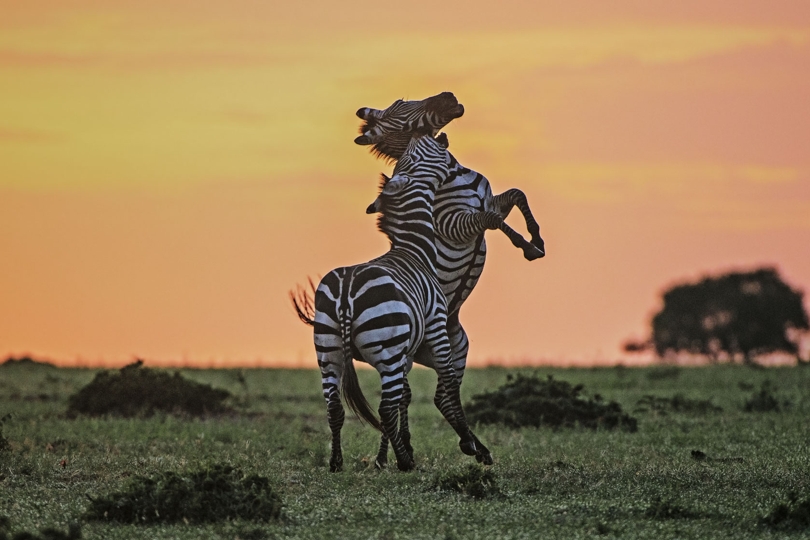 5. Bird watching at Golden gate highlands
Golden gate highlands have over 140 bird species residing there and it is even more appropriate for bird watchers to visit the national park during the wetter seasons because it is when even migrant birds are present at the park, bird viewing at the national park is most suitable at Vulture restaurant which enables the bird lovers to view birds closely and even take pictures.
The most sighted birds at the park are the rare breaded vultures and bald ibis vultures who circle the skies and breed in the overhanging cliffs and other birds present at the national park include cape rock thrush, orange breasted rock jumper, sentinel, ground wood pecker, lammergeier, falcon, African rock pipit and alpine swift and so many others and for birders this is one of the best 5 reasons to  visit Golden gate highlands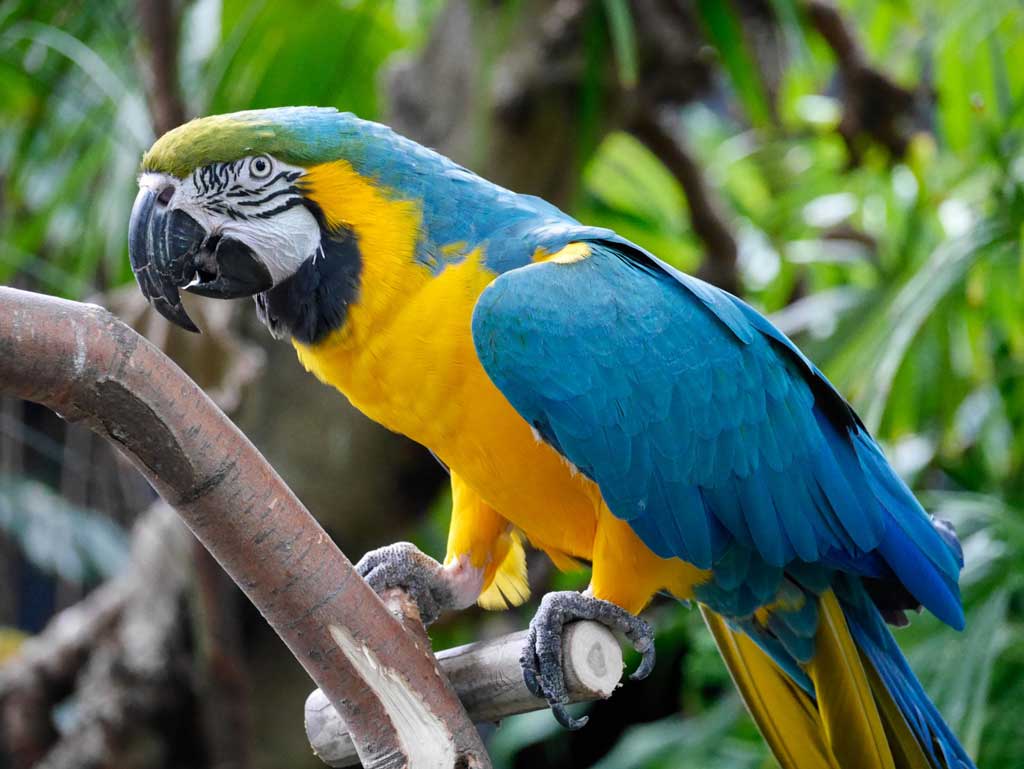 Animals found in Golden gate highlands national park
There are a number of animals which are found in Golden gate highlands national park and these include
 Black Wildebeest / Swartwildebeest
The black wildebeest which is now only found in National Parks is  present in Golden gate highlands national park, It is much smaller than the blue wildebeest they have a light colored neck mane and long horse-like tail and even also both the male and the female carry horns.
 Eland
These are great wanderers, and move between the hills and valleys in the park , they  gregarious animal is the largest of the African antelope. Even though they appear slow, they are excellent jumpers. . Both sexes have horns although  the females are often longer.
 Oribi / Oorbietjie
They are normally found in pairs or solitarily. but only the males have horns. The oribi is a swift, inquisitive antelope that lies in tall grass
Red Haartebeest / Rooihartbeest
This social animal is found in large herds. They are grazers, preferring medium-high grass. Although they are capable of going without water for long periods, they will drink regularly in the park where water is available. Both sexes carry horns.
Springbok
They are both browsers and grazers, and both sexes have the characteristic  of a heavy ridged lyre-shaped horns, The springboks live in large herds in the park and are most frequently found on the plains near Basotho Cultural Village. but when they suddenly get alarmed they perform gigantic leaps which can carry them about 2m off the ground.
Blesbok
They have the characteristic habit of standing in groups with their heads towards the sun or their heads down. Both male and female blesbok  have horns which are mainly in the Highveld, they can also withstand extreme cold.
Activities Which can be done in Golden Gate Highlands National Park
Hiking
The main activity at Golden gate highlands national park is hiking therefore it has various nature trails which are between 1 to 5 hours in duration.
Wildlife viewing
One can see many animals while hiking for example black wildebeest, zebra and mountain reedbuck on the Wodehouse Peak Trail.
Horse Riding
This activity can be done during peak periods. One can go horse riding in the park and you don't need any experience. Children are given small ponies where they can also admire the scenery from the back of a horse rather than walking by foot
Swimming
The visitors can go swimming in the crisp mountain pool which has a natural waterslide, There is a natural rock pool for swimming  which is about 250m walk from Glen Reenen Rest Camp.
Game drive
Visitors are always driven around the park so as to be able to see the animals at there comfort
Nature walks along with the Basotho.
The visitors can go on a short nature walk together with the inhabitants of the place the Basotho people who often tell stories of long ago about the place
When to Visit Golden gate highlands national park
Golden gate highlands national park Is a park one can enjoy all year round as summer shows the park's brilliant colorfulness with grasslands turning from green to honey brown, shimmering golden color reflected from the protected sand stones, strong flowing waterfalls , misty mornings, and afternoon rainstorms
In spring the national park blooms with all sorts of indigenous flowers with sunflowers in plenty giving the national park a very stunning beauty to behold.
How to access Golden gate highlands national park
Golden gate national park can be accessed either through air or by road
There are no scheduled flights to Golden Gate Highlands National Park therefore most international visitors fly into Tambo International Airport (JNB) in Johannesburg which is where their tour start from, either on an organized safari or self-drive package.
Golden Gate Highlands National Park is situated 320km from Johannesburg. It is a self-drive destination rarely visited by itself, but more likely as part of a tour through the country.
Accommodation at Golden gate highlands national park
Golden gate highlands national park has a number of accommodation facilities in form of camps, guest houses, and hotels and these are.
The golden gate hotel
It offers luxurious services with luxurious rooms boosting the views of the spectacular scenery, it has spacious rooms which have their own braai areas and kitchens for self catering and facilities such as cocktail and coffee bar lounge with a view of the Brandwag rock and restaurant with views of the Maluti mountains
Glen Reenen rest camp
If one is looking for an experience which is closer to the nature of golden gate then Glen Reenen rest camp is the best option offering self catering accommodation , longdavels and guest cottages
There are also accommodation facilities which are near golden gate highlands national park which include protea hotel clarens which is a 4 star hotel with Deluxe, superior and executive king bedded rooms.
Frequently asked questions about Golden gate highlands national park.
What is special about Golden Gate National Park?
The special thing about Golden gate highlands national park is the vast, colorful sandstone formations, which shine golden-yellow in the evening sun and from which the area name is derived from.
What is the vegetation in Golden Gate Highlands National Park?
Golden gate highlands national park vegetation can be divided into grassland and woodland forest.
Where does the Golden Gate National Park get its name?
Golden Gate National Park gets its name

 from the golden brilliant shades which are casted by the sun on the sandstone cliffs especially on the imposing Brandwag rock.
What is the entrance fee at Golden Gate National Park?
Park Entry Fees Golden Gate Highlands National Park is 56R for resident children of south Africa per day and 112R for foreign children per day adults pay.
Adults who are residents  of South Africa pay 28R pay per day and foreign adults pay 56R per day.
Conclusion
Golden gate highlands national park is not best for wildlife with its main focus more on its scenery a trip to this national park is worth it and Kubwa 5 safaris is one of the best companies which can give you unforgettable experience because we offer authentic services to our clients so plan your trip with Kubwa 5 safaris and we promise never to give you a chance to regret.
Hits: 0