Best 10 Reasons To Visit Matobo National Park In Zimbabwe
Best 10 reasons to visit Matobo park include; wildlife, birding, hiking, local community, balancing rocks, rock paintings, game drive, Rhodes' grave, fishing and history. Matobo national park is in Matobo district in Zimbabwe covering 424kmsq  and was established in 1926. The park forms the core of Matobo or Matopos hills, an area of granite kopjes and wooded valleys commencing some 35 kilometers south of Bulawayo, southern Zimbabwe.
The hills were formed over 2 billion years ago with granite being forced to the surface. this eroded to from smooth "whale-back dwalas" and broken kopjes, strewn with boulders and interspersed with thickets of vegetation. These hills were named by the Lowzi who are the ancestors of Kalanga. A certain tradition states that the first king Mzilikazi Khumalo when told by the local residents that the great granite domes were called Madombo, he replied " We will call them matobo".
Administratively, Matobo national park includes the Lake Matopos Recreational  Park, being the area around Hazel-side, Sandy Spruit and Lake Matopos. Matobo national park is rich in history and culture being in an area of international renown. Decorated by the domes, spires and rock formations that have been hewn out of the solid granite plateau through the millions of years of erosion and weathering, archaic days or 10,000 BC.
The 10 best reasons to visit Matobo national park are explained below;
1. Wildlife viewing in Matobo National Park
Matobo national park is home to wide variety to large number of fauna including 88 mammals, 39 snake species and 16 fish species. The national park is known for the black and white rhinos but also has other animals like elephants, leopards, antelopes, eland among others. The leopard is an agile predator which is sometimes spotted on the rocky outcrops that act as a habitat for the rock hyrax which also acts as favorite prey for the big cat.
More common species found at Matobo national park include klipspringer, zebra, hippo and giraffe. It is a home of heavily guarded white and black rhinoceros herds and the activity done while tracking is one of the best 5 reasons to visit Matobo Park in Zimbabwe. Rhino trekking is the major attraction of this area because of the large population of white and black rhinos. They were introduced in Matobo in two different waves, the first one being from Kwa-Zulu Natal during the 1960s and the second one being from Zambezi Valley during the 1990s.
Rhino tracking is a morning activity carried out with an experienced guide who shows you all the signs leading you to rhino sightings, signs include; spoors, tracks, droppings and many others that lead to a sighting. The names of black and white rhinos are misleading – as both are actually grey. The white rhino is said to have gotten its name from the Afrikaans word for wide ('wyd'), referring to its wide, square lip (in contrast, black rhinos have a pointy upper lip).
Early English explorers mistook this word for 'white' and consequently named this species 'white' rhino, and the other 'black' rhino to differentiate. These magnificent creatures have a life span of 35 to 50 years and have a gestation period of about 15 to 18 months.

2. Bird watching in Matobo National Park
Matobo national park is also home for many diverse birds amounting to more than 175 species which is quite impressive for a small park. Matobo park is known for its large collection of raptors( not the ones in the movie Jurassic world). Raptors are actually predatory birds for example falcons, owls, hawks and so many others. 35 diurnal( of the day) and nine nocturnal( of the night) species have been recorded.
It is particularly the interest of Verreaux's eagles mostly brings bird watching tourists here of which many breed here. They can always be seen on top of rock formations or soaring along the cliffs in search for their prey. The park also has migratory birds which are best seen in the migratory season which is between the months of November to April when the species from Northern Africa and Europe are present.
The notable birds seen in Matobo national park are; Augur buzzard, black-collared barbet, black-shouldered kite, Coqui francolin and many others. With all this I think we can both agree that this is one of the best10 reasons to visit Matobo park in Zimbabwe.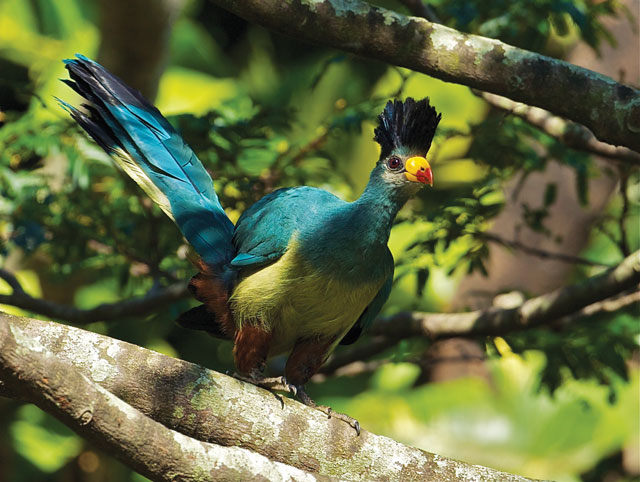 3. Hiking in Matobo national park
Matobo national park acclaimed that is 440 kilometers squared, internationally was awarded World Heritage status in June 2003. The park being rich in cultural history which is resembled in numerous cultural and historical sites, it is located 34km south of Bulawayo along the Kezi/Mapisha road. The road to Maleme is tarred while all other park roads are gravel and mostly in good condition.
That said, the park allows for hiking or mountain biking along the trails meaning a little adventure time with the gravel roads of the park. Hiking is an aerobic activity of vigorous exercising for those who love to know their limits. It includes viewing the beautiful scenery and the short and long hikes taking you through valleys and over the kopjes. Going up and down hills increases that intensity making it great for the heart.
You use your leg muscles over a sustained period of time, and thus significantly strengthen them. This also applies to the mountain biking, which involves riding all over the mountain helping one exercise. The main meeting area for the mountain bikers is at the park's main entrance gate.
4. Local community of Matobo in Matobo National Park
Different parts in the world all have their different cultures and ways of living, wouldn't you want to know what the community of Matobo do for as their way of living. The park has quiet and unpolluted environment idea for both indoor and outdoor with friends, schools, family and many others. Different groups were formed by the community namely; church, AIDS support group, Savings and lending, women's group and sports club. All these were formed for the proper development of Matobo district.
This has helped the natives for example Saving ans lending group collects money from the others that contribute to a central fund and when a certain amount of money is reached, they share for the income generating projects such as buying seeds that they plant to grow for their own consumption. The community also still uses the balancing rock area as a shrine and there are many other sacred places. The cultivation done is all amazing to see, you should come check it out because this one of the best 10 reasons to visit Matobo park.
5. Balancing rocks in Matobo national park
The balancing rocks in Matobo national park are Geo-morphological features of igneous rocks found in the many parts of Zimbabwe. These are mainly found in Matobo national park, near the township of Epworth, south east of Harare. Formed about 2 billion years  ago, these boulders and rocks lie top kopjes and inselbergs and smooth "whale-back dwalas". The Ndebele nation gave the name Matobo meaning bald heads and the highest point Gulati is just outside the park. These balancing rock formation is seen in this park known as the Mother and Child inselberg.
6. Rock paintings in Matobo national park
Matobo national park includes matobo hills that have one of the highest concentrations of rock art in the south of Africa dating back at least 13,000 years back. Being a UNESCO heritage site, the paintings illustrate evolving artistic styles and also sociology-religious beliefs. They present testimony to a rich cultural tradition that is believed to have disappeared. The rock art in the Matobo hills is varied in the rest of Zimbabwe as the drawings of animals and human figures that are grouped in complex scenes, clustered or represented in rows.
The human figures are predominant, with males being more numerous than women and children very rare which are often depicted in slender style, facing left or right with their upper body facing front, often carrying bows, arrows or other objects. come on, don't tell me you would want to miss seeing art of the ages. This alone makes it one of the best 10 reasons to visit Matobo park.
7. Game drives in Matobo national park
Given the many attractions that Matobo national park has to offer including the balancing rocks, wildlife, bird watching, rhino tracking and many others. Game driving will do the trick for you to see all that in a short period than when on foot. Park vehicles are available and guides are provided if at all you have your own vehicle, this scenic view will involve all the landscape and helping you to always keep up with the wildlife that moves fast. this creates a whole new experience for you because you will be able to see all the wonders Matobo national park has to offer for a tourist.
8. Rhodes' grave in Matobo national park
The Rhodes' grave in Matobo national park, a united nations heritage site where granite spires and other unusual rock formations captivate visitors and where indigenous spirits are said to dwell. People who know their history know about this great man, but have they actually reached this amazing place. The remains of British imperialist Cecil John Rhodes lie in under a slab of stone on top granite hill in Zimbabwe, largely unscathed by political ferment over a man whose colonial legacy rankles many in Africa merely a century after his death.
Lizards are seen scampering around the grave that occasionally attracts tourists and has been tolerated by longtime ruler President Robert Mugabe. This a must see for all historians and all those interested in heritage sites and so on because of being one of best 10 reasons to visit Matobo park.
9. Fishing in Matobo national park
Within the Matobo national park, fishing is done, most especially local sport fishing. Common fishing areas in the greater Matopos area are bays and beaches, harbors and marinas, wharfs/jetties. islands and many others. This park has 16 fish species that are recorded here. Its really a great experience fishing in the Matobo national park because it provides a nice and beautiful experience to interact with the natives.
10. History of Matobo national park
Matobo national park is known as the San bushmen first lived, in the hills of the national park around 2000 years ago. The rock paintings were made by them, clay ovens and historical artifacts provide an insight into their indigenous culture. It is also known as a spiritual place with shrines used by the Shona people of the southern Africa. The sight was fought over in 1893 by the Ndebele African group who considered the site as a sacred place where the rain shrine of god of their ancestors Mwari is found. In general it provides a lifetime in the past worth experiencing making it one of the best 10 reasons to visit Matobo park.
Other than the best 10 reasons to visit Matobo park, there are also other reasons like the the accommodation there, butterflying, self drives and many others.
When to visit Matobo national park in Zimbabwe
The park can be visited throughout the year and the best time depends on what you want to see ranging from the birds and animals. The dry season from April to October is the best time to visit Matobo national park because it is the best time for wildlife viewing as the migrate to the waterholes. The bush is also thinner making it easy to to hike and visit the different heritage sites or historical sites in the park.
How to get Matobo national park in Zimbabwe
The park is located 50km south of Bulawayo and most of the roads in the park do not need 4×4 vehicles.The main point of entry in Zimbabwe is via Victoria Falls Airport that is located near the town Victoria fall. You can drive to Matobo from Victoria falls. Alternatively, you can also fly to Harare International Airport and fly or drive from there.
Accommodation in Matobo national park in Zimbabwe
The accommodation in Matobo national park are classified into 3 where we have the luxurious, mid-range, and budget option accommodations.
Luxury accommodation
these are made for clients that are willing to pay what it takes to live luxuriously in Zimbabwe.
 Amalinda Lodge; This lodge is located 10.75 km from the Matobo National park entrance offering pool, restaurant, breakfast and other services at a price of $850.
Matobo Hills Lodge; This is a lodge 8.86 km from Matobo national park entrance offering pool, restaurant services and others at the price of $266.
Mid-range accommodation
These are accommodations made for the guests who are willing to pay not less but enough money to live in a somewhat luxurious way of living in Zimbabwe.
 Bulawayo Central Lodge; This is a lodge that is 28.6 km from the entrance of Matobo national park offering restaurant and bedding accommodations all at a price of $92.
Bulawayo Rainbow Hotel; This accommodation is located 29.31 km from the entrance of the national park offering services like bedding's and restaurant all at a price of $85.
Budget accommodation in Matobo national park in Zimbabwe
 Hillside Manor; this accommodation is located 24.05 km away from the park entrance offering pool, bedding and restaurant services all at a price of $38.
Lynn's Guest House; this found 23.04km from the park entrance and is offering bedding and restaurant services at a price of $41.
In conclusion
Who best to take you through Matobo national park than Kubwa Five Safaris who have taken the time to compile for you the Best 10 reasons to visit Matobo national park and for more information just go on to our Kubwa Five Safaris page.
Hits: 13