Top 10  Best Reasons why you should visit Ruhondo National park in Tanzania
Top 1o reasons to visit Rubondo  are ;wildlife viewing ,chimpanzee trekingk,forest walks , Boat cruise , bird watching , spot fishing ,champing and among others
Rubondo Island National Park  is located  in the south-west of Lake Victoria corner ,Therefore this park is the largest island National Park on the continent  It's made up of 11 islands and covers approximately 250 square  kilometres  overall, with a length of 26 km and a width that varies from 3 to 10 km from  Mwanza  town of Tanzania and also it is also covered by forests at the area of 457 square kilometers and It  Was gazetted as anational park in 1977 from  a game reserve in 1965 and also  established  by a fishing community until 1965, when 400 islanders were resettled on the mainland and other islets, and their former home was named a game reserve. During the next four years, Professor Bernhard Grzimek (of Yellow Zebra fame!) set to introduce      a wealth of wildlife to the island. Rubondo achieved national park status in 1977.
1.The wildlife Viewing in Rubondo Island national park 
.Many tourists are attracted by different wildlife animals such as   chimpanzees, elephants,lions , leopards and among others some   animals forexample the chimpanzees  were rescued from zoos and circuses throughout Europe. The chimps really embraced their new freedom, and have been happily breeding since their release among the vines and trees. Other species introduced on Rubondo comprise elephant, giraffe, black rhino, black-and-white colobus monkey, roan and suni antelopes, and grey parrots that had been traded illegally. Unfortunately, the rhinos were poached to extinction and, for unknown reasons, the roan antelopes failed to thrive. But there's plenty of indigenous wildlife to see here as well as the newcomers, such as bushbuck, sitatunga, civet, genet, spot-necked otter, hippopotamus, Nile crocodile, serrated hinged terrapin, an amazing range of butterflies, and over 300 types of bird including marabou stork, pied kingfisher, and impressive concentrations of fish eagles.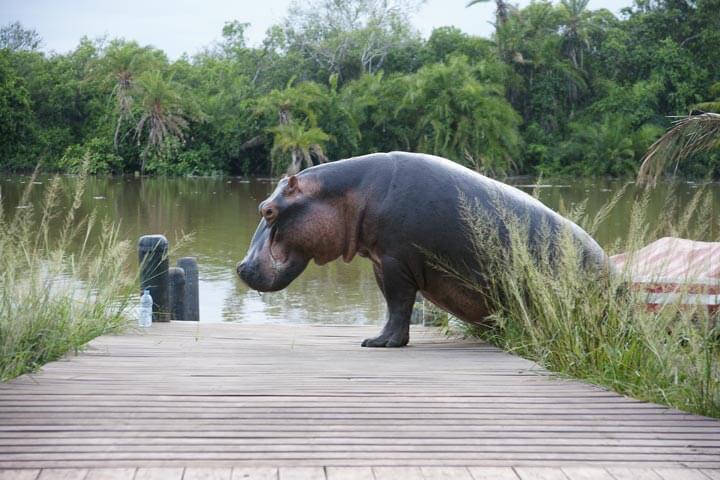 2.Chimpanzee trekking in Rubondo Island national park 
Many tourists are interested in seeing the different chimpanzee  species  through  chimpanzee habituation programme – The chimpanzee habituation  programme  involves chimp treks, which are available for travelers  aged 15 years and over  , tourists also  intract  with other different animals such as  elephants, hippos,  pythons and among others.
3.Forest walks in Rubondo Island national park 
Here tourists  also have interest in engaging in Forest nature walks at Rubondo island national park through different  park Trails forexample mamba point to mlaga kageye road,  maji mtakatifu to mchangani ,mamba point ,pongo camp, airstrip and among others so visitors get in contact with different animals such as zebras, elephants lots   of plants via the above walking trails
Forest walks can consist of anything from an hour-long stroll to a multi-day excursion, and the latter can include staying in a well-equipped  tree house  or in a lakeside fly camp.
4.Boat Cruise in Rubondo Island national park 
Boat trips are possible on Rubondo national park since its located in the  corner of lake victoria and  also  engage in fishing activities that can be  enjoyed from a boat, from the shores of Lake Victoria, or from Rubondo Island Camp's site.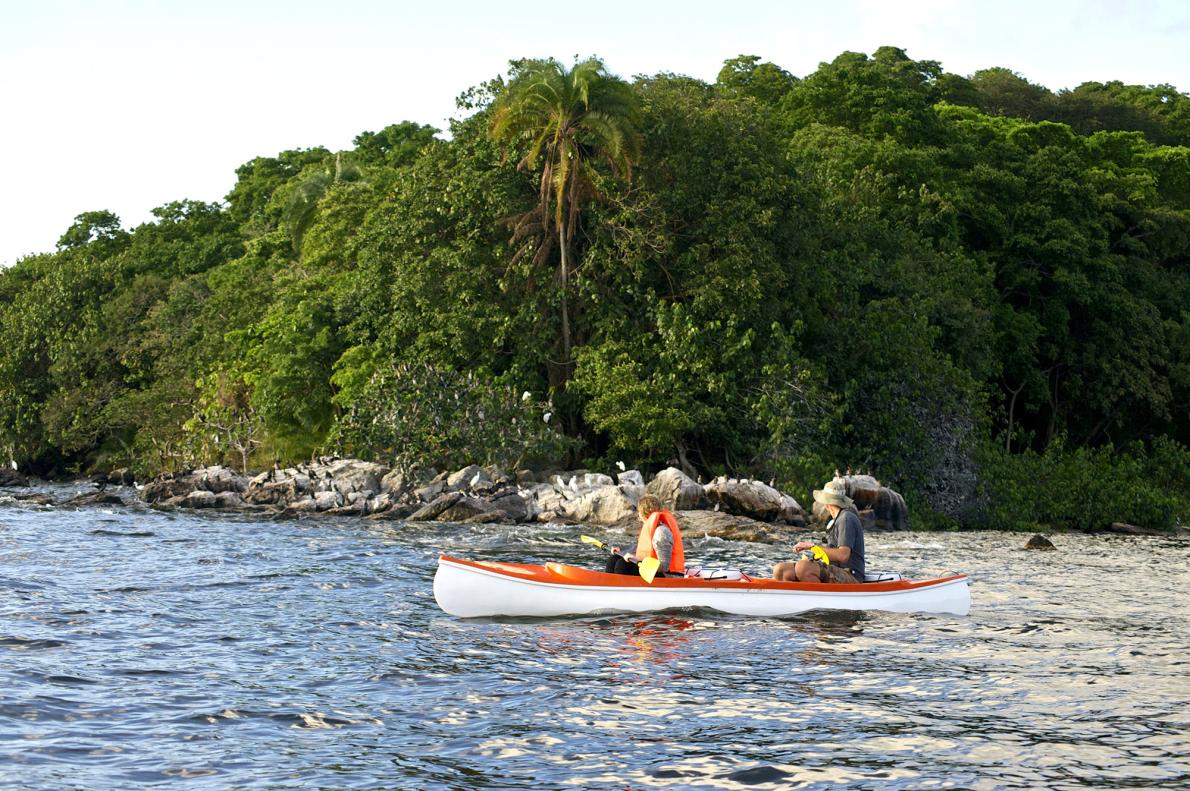 5.Bird watching in Rubondo Island national park 
 Rubondo national park habours different bird spiecies most especially the migratory birds such as African fishing eagle, kingfishers,Egrets,Herons,storks,Ibises and among others these have attracted many visitors to Rubondo Island national park.

6.Camping in Rubondo Island national park 
Rubondo national park have many camping sites  where many visitors can enjoy  fore example camping in the bushes  with different facilities such as kitchen,dinning space, bathrooms, toilets and among others
7.Sport fishing in Rubondo Island national park
Many tourists have been attracted by the fishing activites at Rubondo national park  designated area whereby they are required to move with their fishing requirements and their permits those interested in fishing activities.
8.Culture sites in Rubondo Island national park 
Rubondo national park has avariety of cultural sites    which have attracted many different visits to the park forexample Maji Matakatifu,and Ntungamirwe sites and these sites contain  some of the remains of the zinza tribe in Tanziania.
9.Children's activities in Rubondo Island national park
Rubondo national park has different tourism activities that favour children forexample guided nature walks watching ,animal tracking such as chimpanzee tracking , fishing in l. Tanganika  and among others.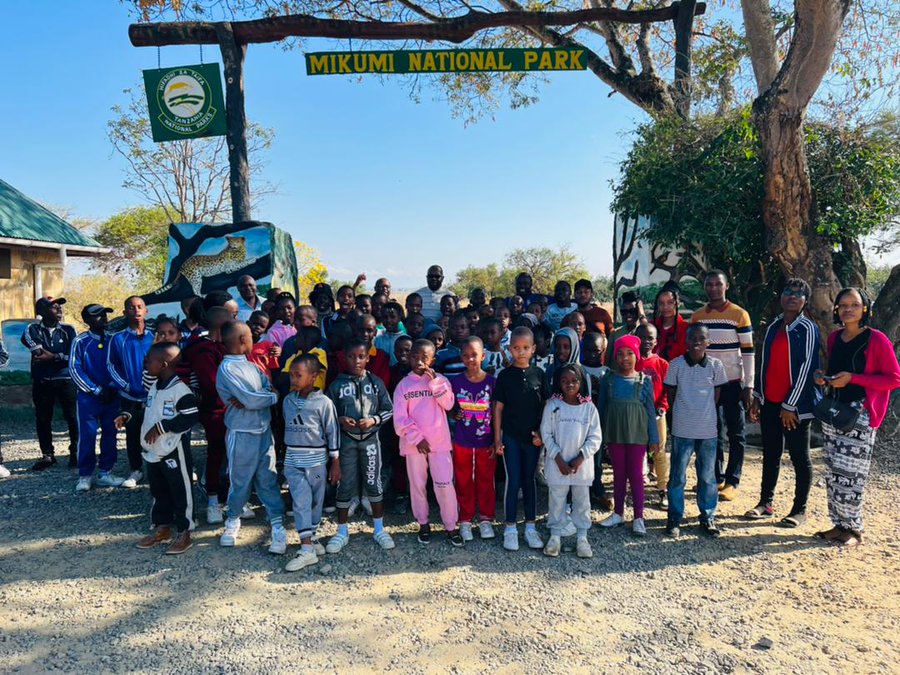 10.Safety in Rubondo Island national park
Rubondo national park is has tight security with well trained guards to safe guard the park from encroachers and poachers who can endanger the wildlife animals and also the tourists in the park whereby at each and every  entrance of the park security gaurds are supposed to check each and every tourists on entering the park and they are briefied on the dos and donots while in park.
WHERE TO STAY IN RUBONDO
Rubondo Island Camp is the only suitable tourist accommodation in Rubondo Island National Park. The property is a deluxe Safari Tier 2 camp featuring 8 cottages and a tree house with the utmost privacy.
Best time to visit Rubondo national park
Rubondo national park is open in June and it's dry season until October, and this is generally a more comfortable time to visit weather-wise. However, the green season has its rewards, not least the increase in bird numbers due to migration of different spiecies in the green season
The protected status of the park makes it a prime breeding ground for migratory birds and native fish like the Tilapia and Nile perch. 300 speckled species of birds are found on the island, such as African Grey parrots, heron, stork, spoonbill, malachite kingfisher, paradise flycatcher and many other avi-fauna.
 Visiting of Rubondo National park,usually it is in dry season that is to say from june to September and this facilitates the nature walk activity whereby since the park is dry during this season ,tourists are able to navigate each and every  corner of the park
Getting to Rubondo island National park in Tanzania
Rubondo national park has different air strip forexample you can access Rubondo national park via Dar es salaam, Zanzibar, Arusha, Serengeti and among others
In general
Rubondo national park offers it all to satisfy and exceed your travel expectation to the land of ten islands
Hits: 54