Top 10 Best Safari Lodges In Ngorongoro Crater, Tanzania
We bring to you the top 10 best safari lodges in Ngorongoro Crater you must not miss when you set foot in the park. These include a number of luxury, mid-range and budget safari lodges that will cater for your needs without worrying about the expenses. Here, you'll find what suits your desires before you make any decision. The top 10 best Ngorongoro crater safari lodges and camps are not situated in the crater itself but in an accessible range to the scenery.
Best Luxury Safari Lodges In Ngorongoro Crater
Neptune Ngorongoro Luxury Lodge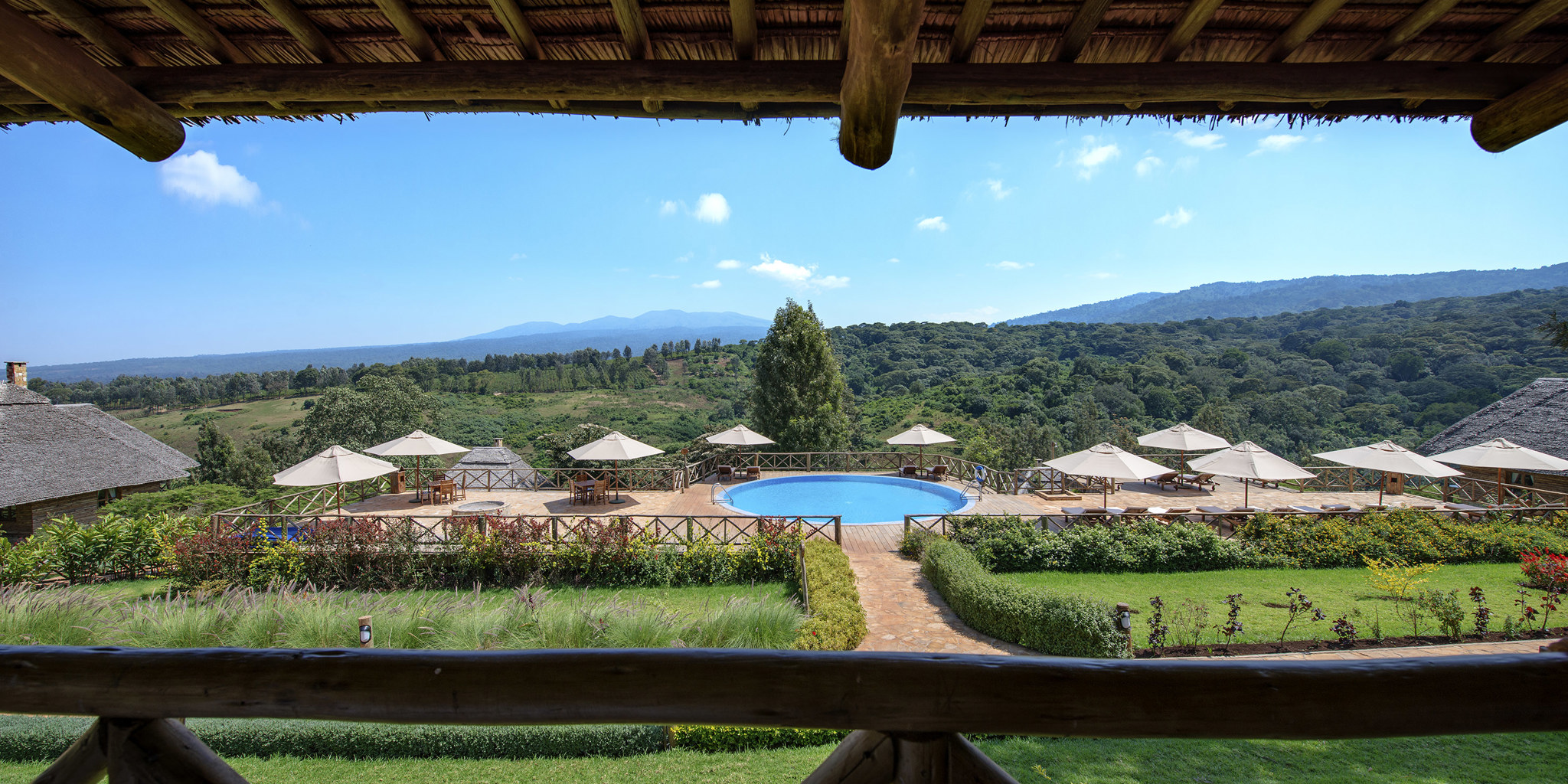 In the Virgin Tanzanian bush is where we find this amazing 50 acre wood log cabin with 20 spacious private cabins. They offer a fireplace should you be scared of the coldness, a restaurant which will cater for your enemy who's hunger, a swimming pool should you be a friend of the water and conference facilities should you have one. it offers the earth and rain spa which is very suitable for an after long game drive.
It offers 20 spacious private cabins where you can have a view of the woods with open fireplaces in bedrooms.
Facilities include, King Size canopy bed with fine linens( finely and beautifully made attracting sleep), Butler on call(you won't need to strain to move all the time to cater for your thirst needs), En- suite facilities with solar water heating(you don't need to be worried about where to fetch hot water from), Spacious bathroom( no worry of the water that touches the walls and bounce back), Private WC (were you told that there are none in Africa? come and check this one.)
Comfortable living room with armchairs, sofa bed and coffee table( the term used was luxury), In-room safe( don't worry about carrying your wallet at all times).
This  room consists of an outdoor terrace and offers a healthy buffet option. An à la carte is offered for breakfast, lunch and dinner with light and tasty Mediterranean cuisines as well as, local dishes. So, there's a lot of options here. The food is grown by  the lodge itself and some got from the neighboring community. so, you can probably say there's an organic part here.
2. The Manor At Ngorongoro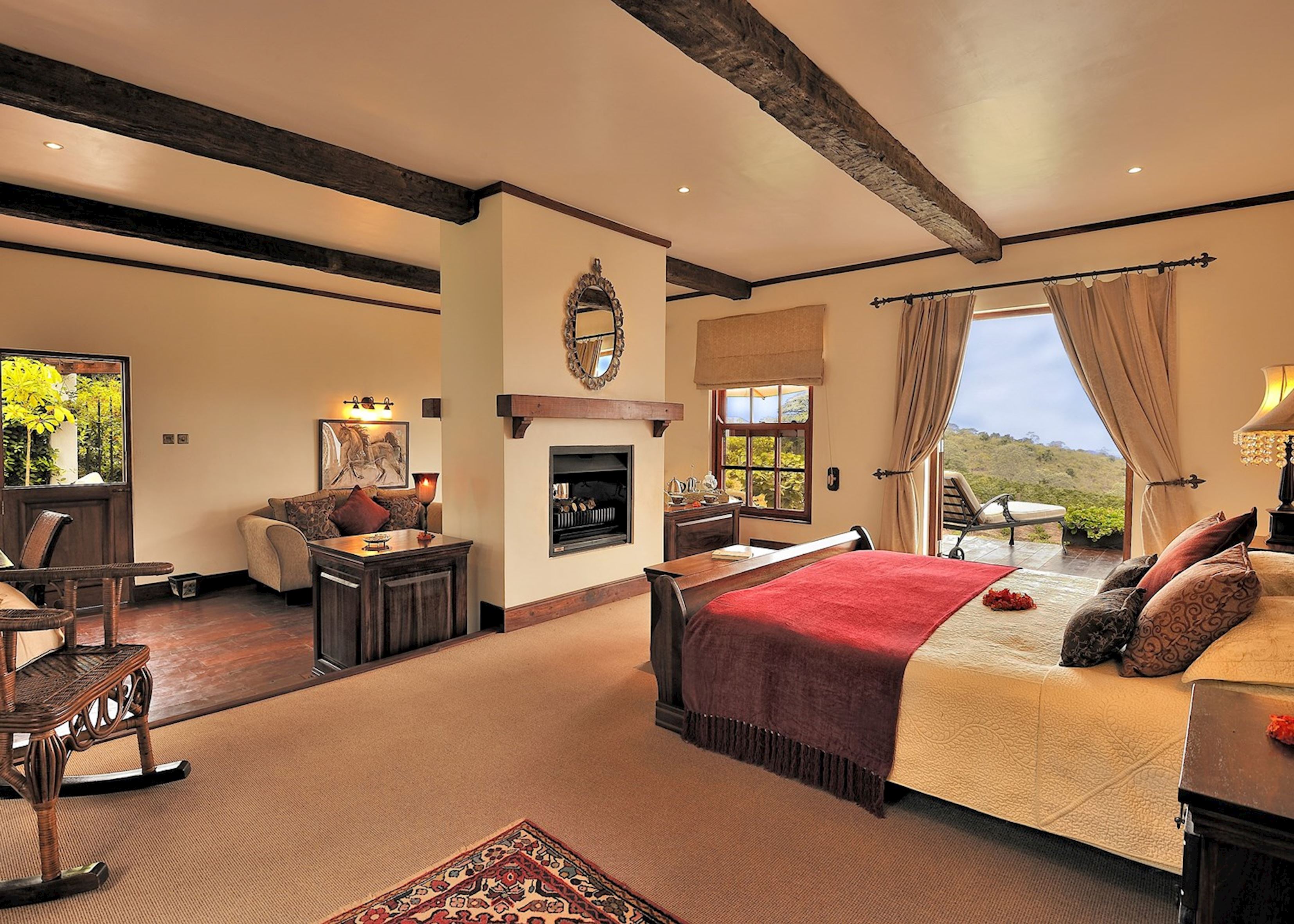 This is located in Northwest Tanzania south as you're crossing the rift valley and climbing the green and rolling hills of the the Ngorongoro Crater. it is contained with 9 cottages and 18 suites, a family cottage should you own one, this won't bother you of how your loved ones spent the night, and magnificent main Manor House which is one of the first safari lodges of its kind to blend East African hospitality with old-world Afro-European architecture décor.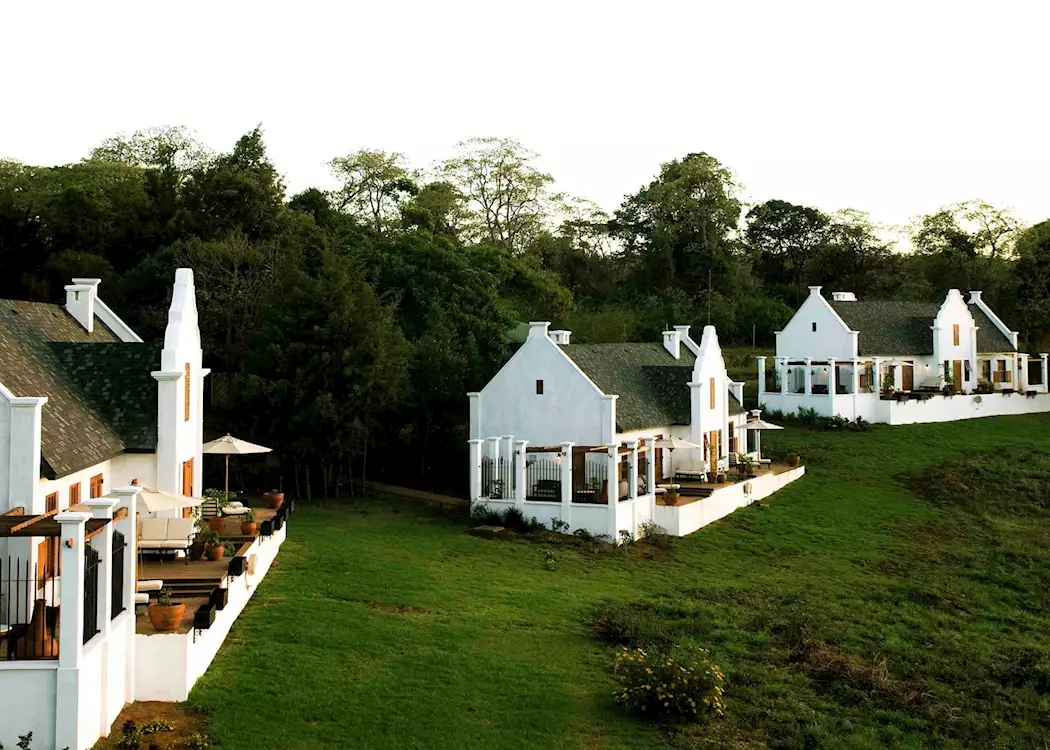 The rooms are very elegant and spacious with fireplace which divides a room interior that mirrors the traditional Cape Dutch architecture. The breakfast can be served on request in the adjacent courtyard.
To the rear of the riding stables is located a stable cottage which is also separated from the manor house because this one is specifically for the family. on the second floor is a children's twin bedroom, a toddler's bathroom and a satellite TV play room. For the kids this is the best place to reside on the manor. don't deny your toddler a special bath.
The manor house at Ngorongoro Crater also include;
Quality beds with daily-refreshed linen ( no need to worry about the scent from last night)
Accommodation for up to 6 persons (4 adults & 2 children) separation from your family won't be of threat to you, Family lounge ( we can always gather and share our  stories together around here)
Hairdryer
Specially blended fragranced soap, shampoo, conditioner
Private wooden sun terrace and loungers ( do you love watching sunsets?)
Tea and coffee making facilities, jar of homemade cookies
In-room electronic safe( money and document safety is very important), writing desk and stationery set, room service from personal attendant, nightly turndown service,
Emergency flashlights (this is very important especially when there is an electricity black-out)
Laundry services available- you don't have to carry dirty clothes back home.
3. Ngorongoro Serena Safari Lodge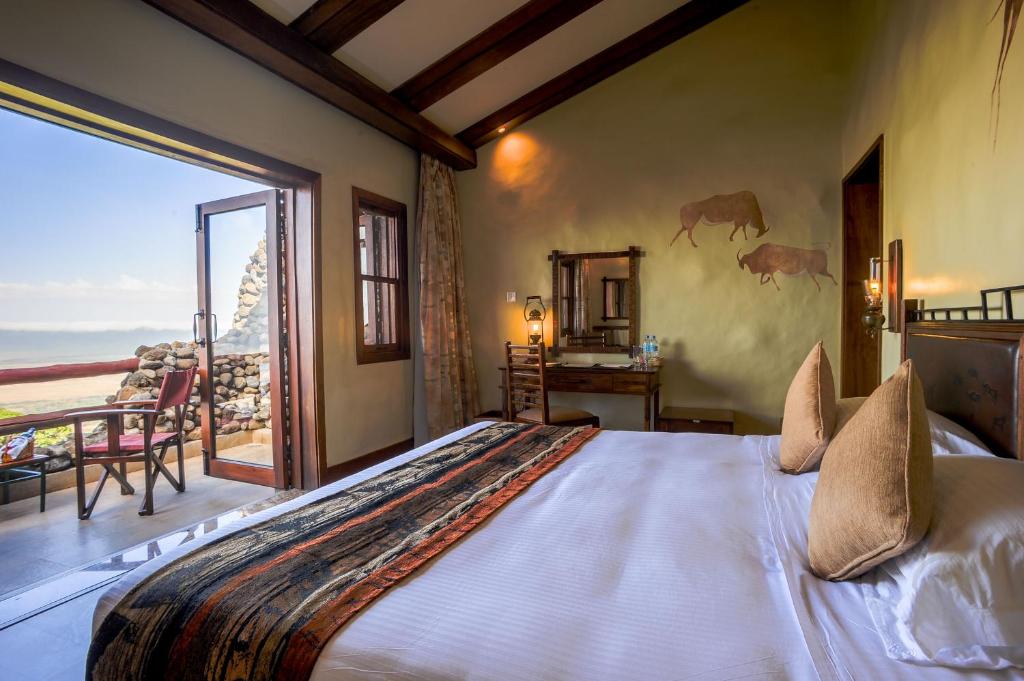 Ngorongoro Serena Safari Lodge is barely visible to the naked eye because it is located high above the plains into the Crater's rim, cloaked in the river stone and cloaked in river stone and indigenous vines.
It is framed by arched stone passages and timbered decks and burns a glowing fire at its stone heart. Rooms are looped around the Crater rim with its independent rock-enclosed balcony enjoying beautiful views of the volcanoes.
The place that feels as ancient as the Crater itself, yet no modern comfort has been spared in an effort to bring you the best safari adventure in Africa and one of the most unique travel experiences in the world.
4. Ngorongoro Sopa Lodge
Located at a highest point of Ngorongoro crater's rim, Ngorongoro Sopa Lodge stands well over half a kilometre above the crater floor and offers unparalleled views across this enormous caldera with magnificent sunset views to the west. The lodges are 4 hr drive from Arusha, 30 minute flight from Arusha Airport to Manyara airstrip, 1.5 hr transfer from the airstrip to the Lodge.
It consists of 97 rooms with 5 interconnecting rooms and 1 wheelchair accessible room with one conference room accommodating 80 people.
Facilities
Lounge, restaurant(worry not about the hunger), TV in the conference room for presentations, out-door dining to enjoy a beautiful scenery with an amazing cuisine, swimming pool to cool yourself after a warm game drive and during the scorching sun, gift shop for souvenirs. WiFi in public areas.
Activities; Game drives, crater excursions, bush lunch, nature walks, card games.
5. Retreat At Ngorongoro 
Created with little pocket of paradise complete with a delicately crafted landscape, dotted with indigenous trees and spacious cottages that bring you close to nature without compromising on your comfort and sense of well-being while meeting the growing needs of your modernity.
A team of dedicated staff – from the receptionist to the chefs preparing your meals – which is here to ensure that your experience at The Retreat at Ngorongoro remains the highlight of your visit to Tanzania!
Best Mid-Range Safari Lodges In Ngorongoro Crater
6. Ngorongoro Wildlife Lodge
Does it have to be so expensive in order for me to enjoy it? no, not at all. Have you tried the ngorongoro wildlife lodge? this is 185 km from Arusha, 60 km from Lake Manyara Wildlife Lodge, 145 km from Seronera Wildlife Lodge and 225 km from Lobo Wildlife Lodge. The lodge is elegantly constructed with natural stone and local wood that favors it to match with its surrounding offering 80 rooms with breathtaking views.
Beautifully decorated and affording beautiful views, ngorongoro wildlife lodge consists of 80 spacious rooms which are all en-suite with central heating systems and mosquito netting over the air vents. The 80 rooms include twin rooms, double rooms (with one double bed), one Presidential suite and three Junior suites.
7. Ngorongoro Forest Tented Lodges
Ngorongoro Forest Tented Lodge is centrally situated on the northern safari circuit in Tanzania. Close to Lake Manyara National Park and the gate to Ngorongoro Crater it's the perfect stopover between the two.
The lodge is situated in a distance of 2 hours drive to lake tarangire national park and lake eyasi. It offers 12 ensuite tents appointed under a canopy of acacia trees. Connected by a wood walkway, the tents are categorized as double, triple and family which are spacious and fully furnished.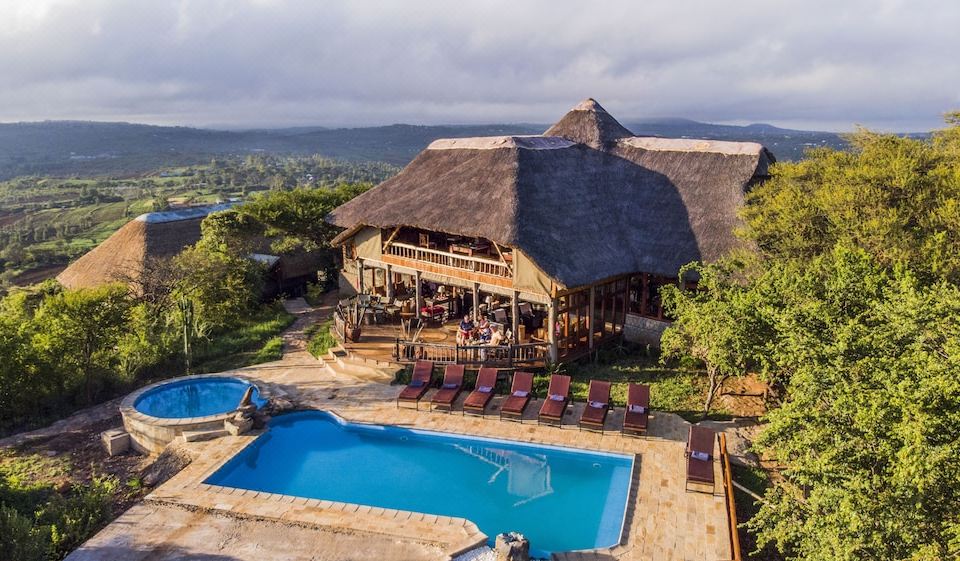 It offers facilities such as;
restaurant and dining room
swimming pool
complimentary coffee and tea station
professional guide
24/7 security team and standby generator
view point Banda
free wife
ensuite bathroom with jacuzzi
8. Octagon Lodge
Located in northern Tanzania, 190 km to kilimanjaro international airport, 140km to arusha, 15km to ngorongoro crater entrance gate, 27km to lake manyara national park and 92km to tarangire national park, Octagon Lodge is the perfect base for some of the world's most diverse safari experiences, including the world famous Serengeti National Park, the breathtaking Ngorongoro Conservation Area, and the Lake Manyara and Tarangire National Parks. The northern circuit hosts concentrations of Africa's famous 'Big Five' animals in one of the most beautiful parts of Africa.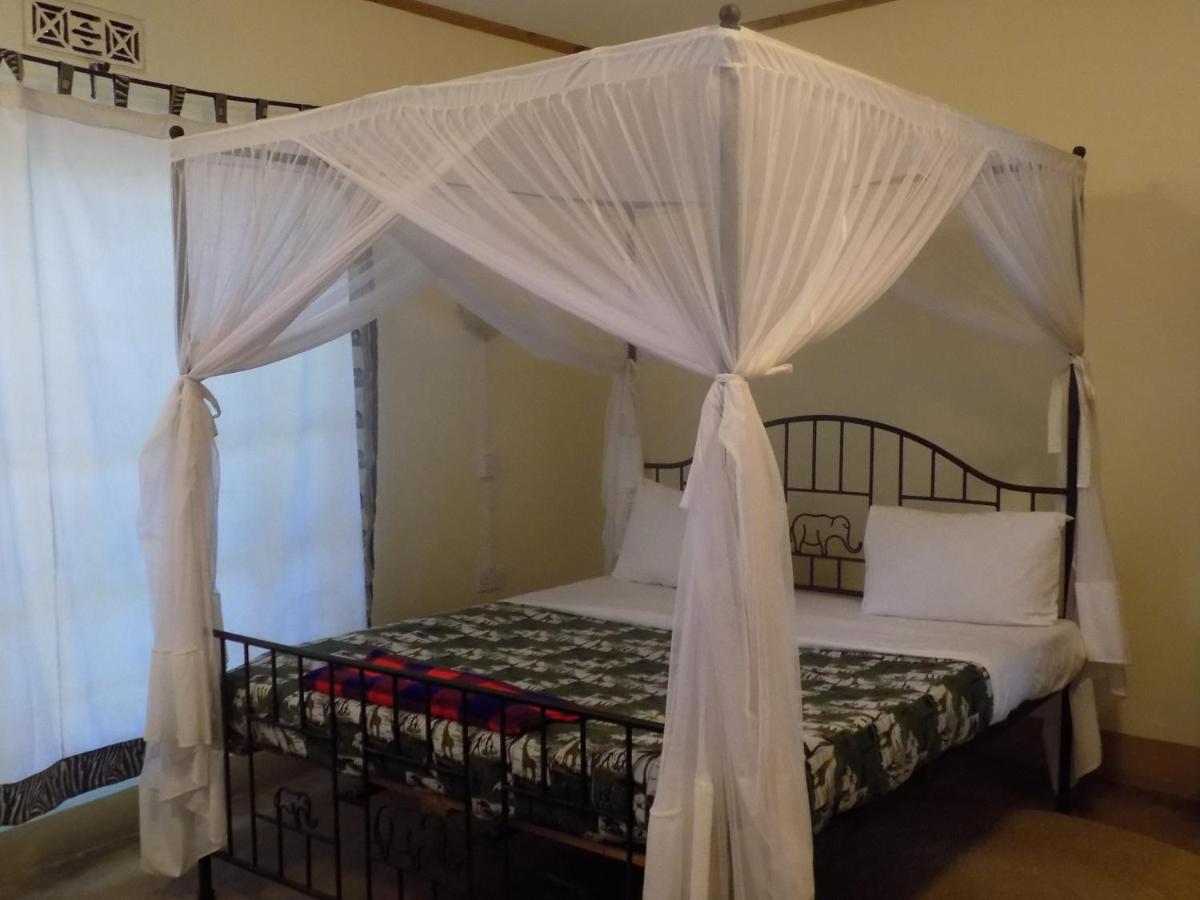 the lodge offers 15 rooms which were constructed with stone and wood with well furnished and decorated private ensuite  rooms where you can relax while enjoying amazing views of the gardens birdlife and everything around.
Budget Safari Lodges In Ngorongoro Crater
9. Jambo Rooms
Located 21 km from lake manyara airport, jambo rooms offers amazing reception which warmly welcomes its guests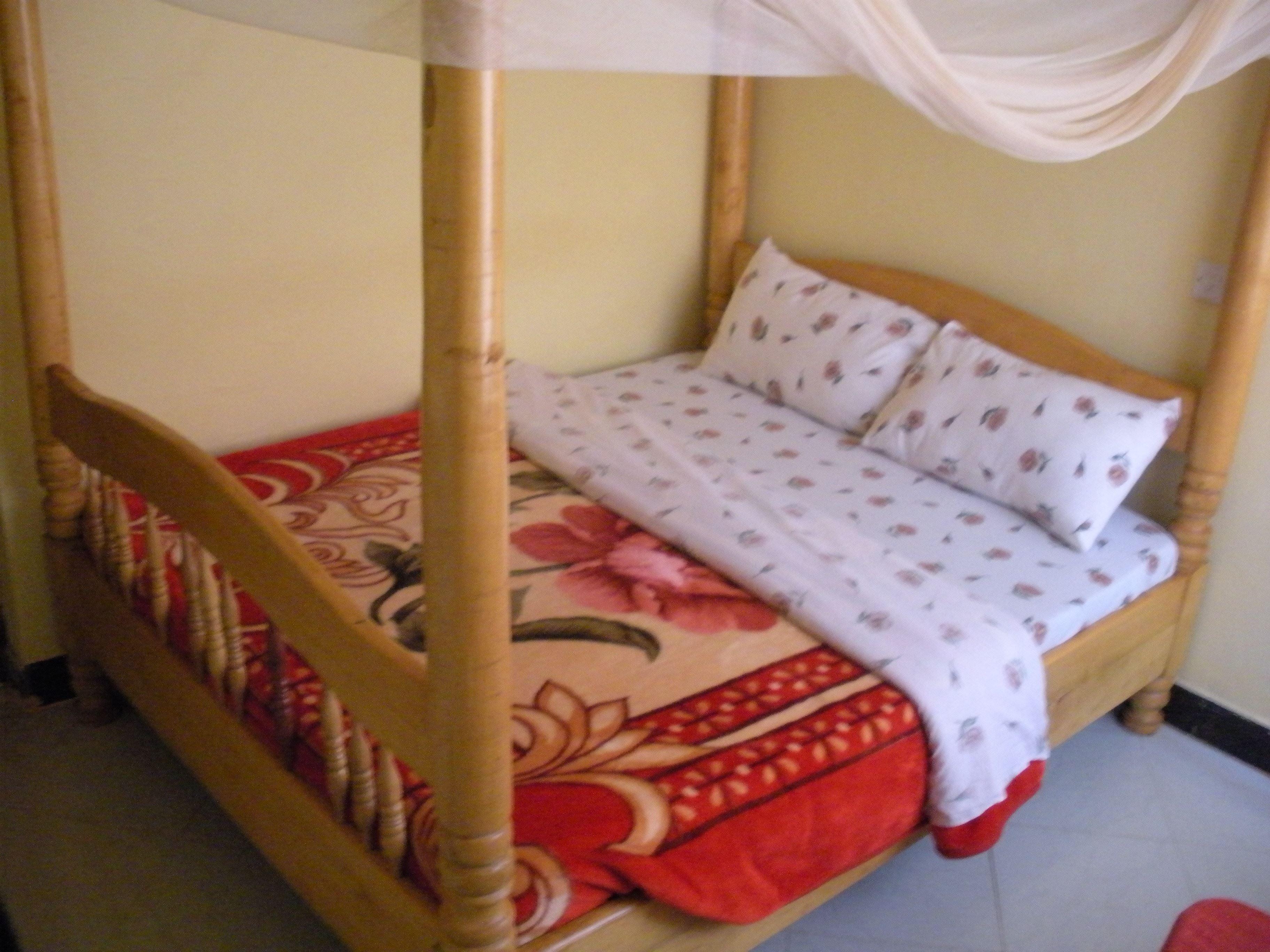 The hotel has family rooms with free wifi, offers room service and a continental breakfast for when you open your eyes for a new day.
10. Sumawe Suites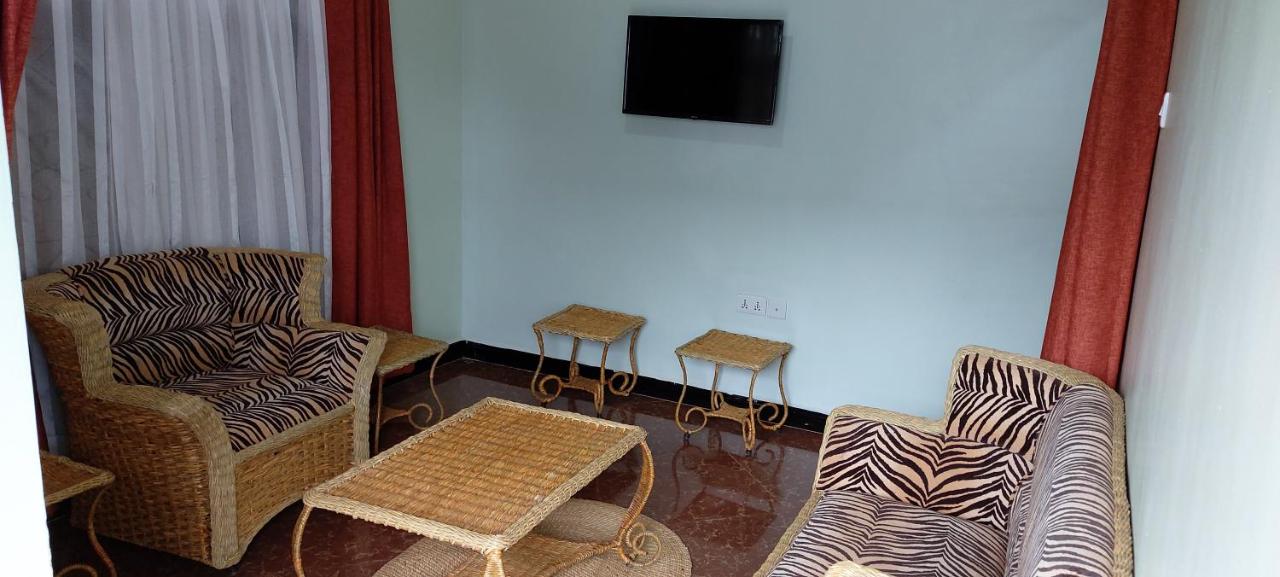 The accommodation is located 24 km from Lake Manyara Airport, featuring a terrace, restaurant (offering you a buffet and a continental breakfast which is served every morning and a garden. All suites are equipped with a seating area and a flat-screen TV, microwave,private bathroom and a kettle.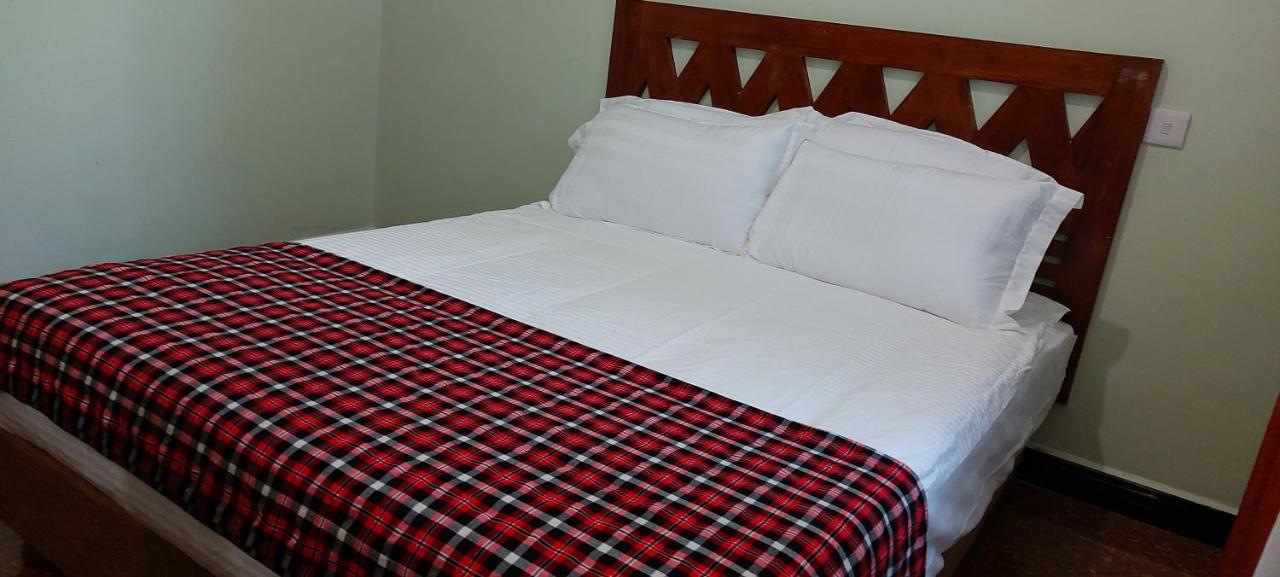 Guests at Sumawe Suites can enjoy a buffet or a continental breakfast.
11. Rhino Lodge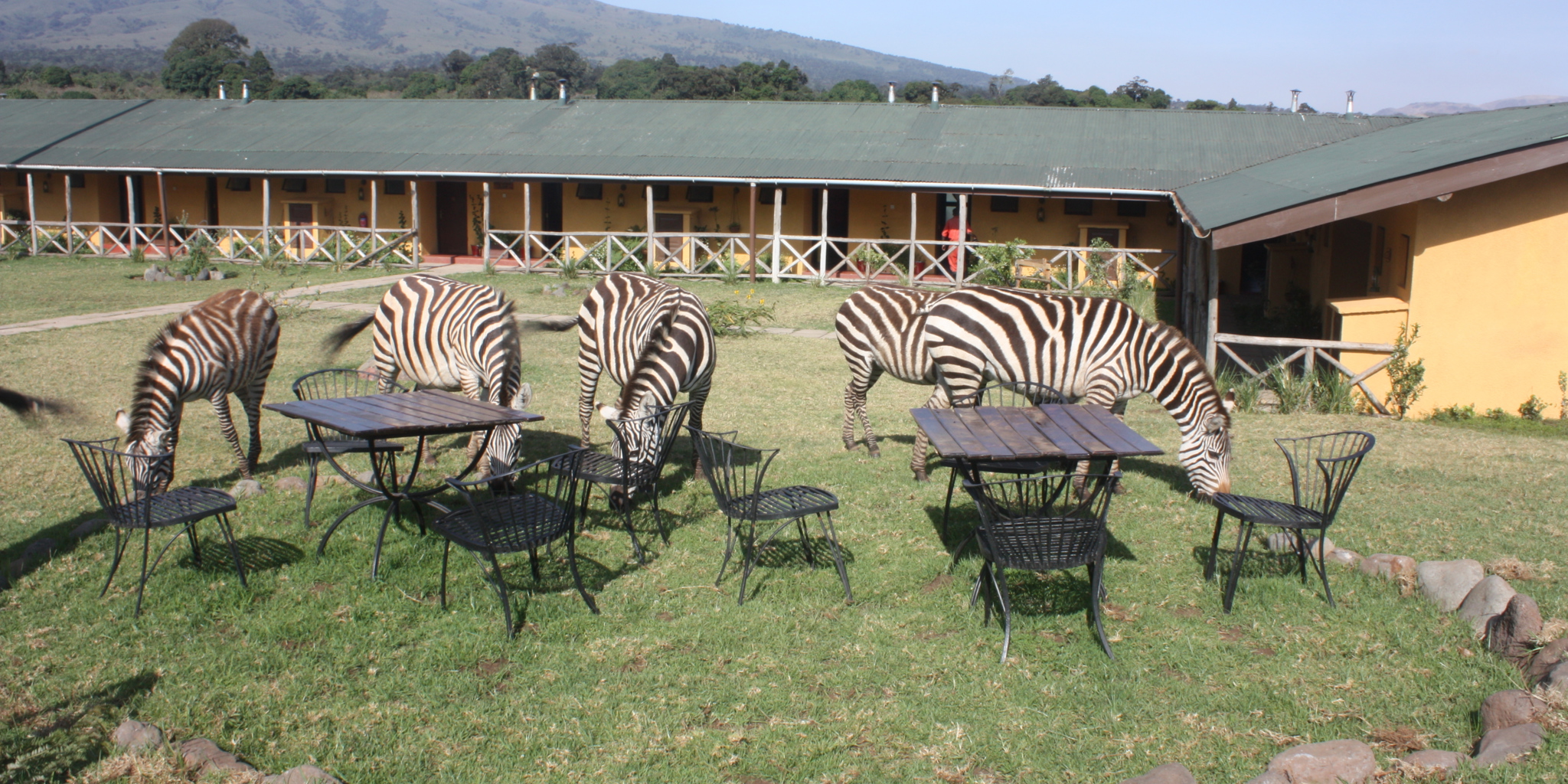 With its old fashioned charm, rhino lodge offers affordable lodging for guests wanting to experience the ngorongoro crater surrounding area.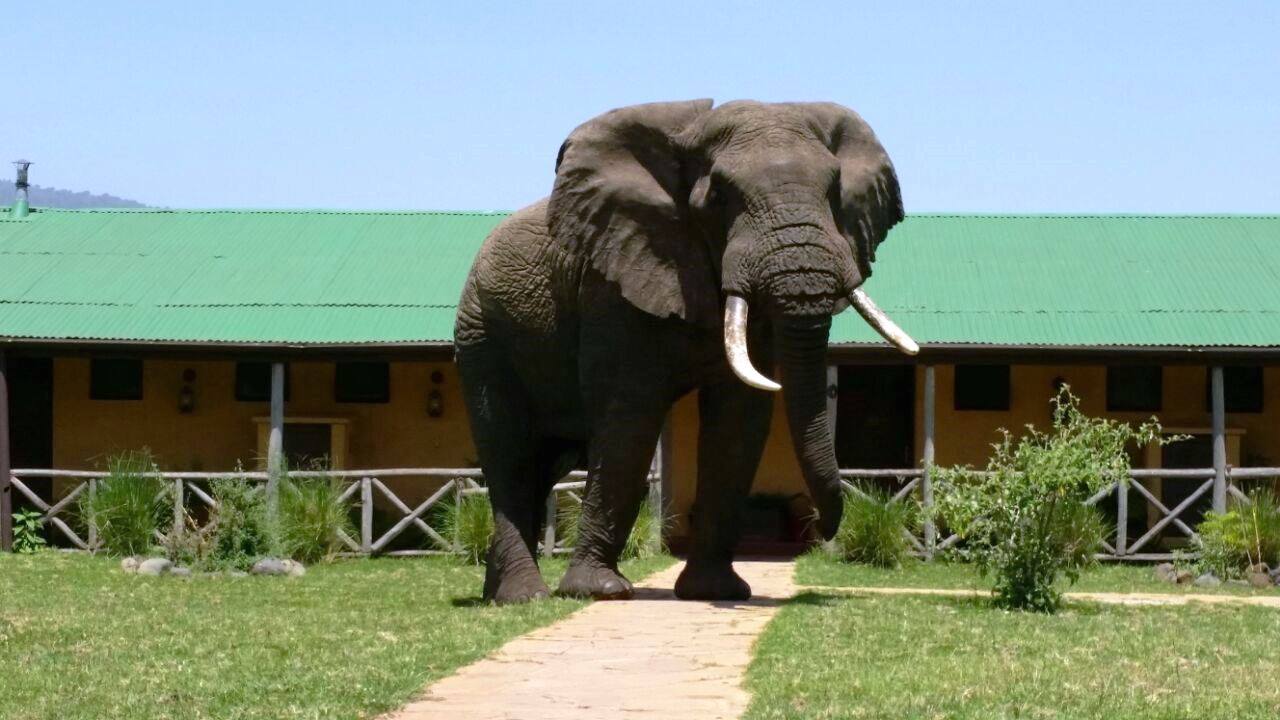 Located only a few 100 metres from the ngorongoro crater rim, rhino lodge offers 24 semi detached rooms that are set around a central courtyard with long wooden decks each overlooking the green montane forest. each room offers a private bathroom with hot water which favors you after a long game drive.
Hits: 218